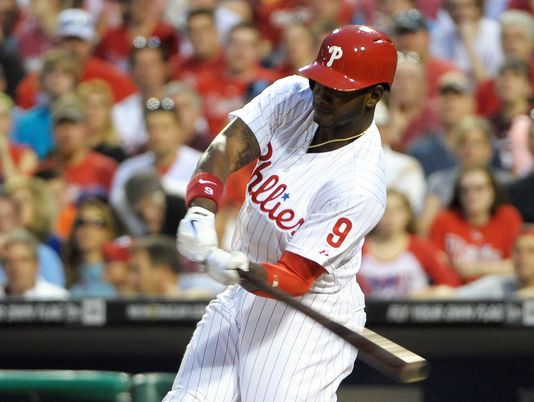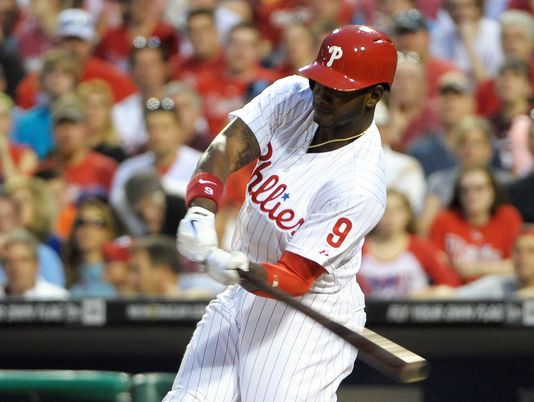 The Philadelphia Phillies had their two-game winning streak snapped on Tuesday night, falling to the Pirates 2-0 in Philadelphia. Their record for the season drops to 9-12.
And so the inconsistent bats strike again. The Phillies offense wasn't interested in providing any run support for Cole Hamels, getting shutout for the second time in a week and managing just four hits.
Michael Young, John Mayberry, and Ryan Howard were the only starters to pick up hits, Laynce Nix added a pinch-hit off of the bench.
Domonic Brown is really struggling right now. He has just one hit in his last seven games, and his average has dropped to .206.
Freddy Galvis was back in the lineup, this time playing second base to give Chase Utley the night off.
Cole Hamels pitched his strongest game of the season, allowing just two runs over eight innings on seven hits while striking out six.
Hamels is now 0-3 to start the season.
Phillippe Aumont pitched a scoreless ninth inning.
Final Thoughts
Cole Hamels has pitched well for the most part this season, but he's now 0-3 and is in danger of not winning a single game in April. Hopefully in his next start, the offense will score him a couple runs…you'd hate to see Hamels suffer through the same ordeal that Cliff Lee had to go through a year ago.
It's disappointing to see this offense continue to have completely hopeless nights like this. They just can't find any consistency, nobody seems capable of stepping up and carrying the team right now.
Ryan Howard's batting average is just fine at .274, but his lack of power production hurts. Sure, he'd benefit greatly if the guys around him played better too, but he's got to better than one homer and six RBIs 21 games into the season.
Then you have guys like Domonic Brown and Ben Revere, who played so well during Spring Training and all of a sudden can't hit to save their lives.
The Phillies will resume their search for answers tomorrow night, with Roy Halladay aiming for his third straight quality start.