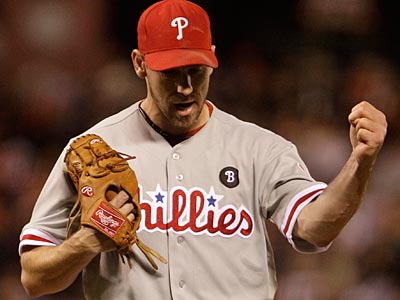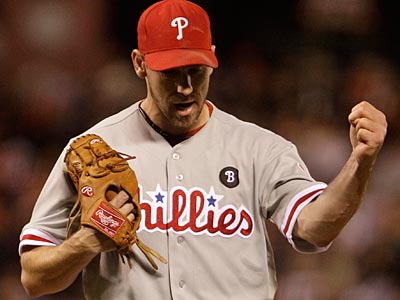 The Philadelphia Phillies snapped their two-game losing streak on Monday night, taking down the San Francisco Giants 5-2. Their record improves to 15-18.
Cliff Lee pitched an excellent game tonight, allowing just two runs over eight innings. Lee worked quickly throughout the night. He didn't walk a batter, and forced the San Francisco hitters into three double-plays.
Lee did have some trouble against former Phillie Hunter Pence. Pence went 3-3 against his former teammate with a solo home run and a double.
Michael Young gave the Phillies the early lead with a two-run double in the second inning. Young's hit came with the bases loaded and two outs. The veteran third baseman also picked up two more hits later in the game.
Delmon Young drew a walk in the first inning, and drove in the team's fourth run with a sacrifice fly in the fifth inning.
Domonic Brown launched his sixth homer of the year, a solo shot off in the fifth inning. Brown grounded out with the bases loaded in the first inning.
Jimmy Rollins had another rough night at the plate, finishing 0-4. His average has fallen to .236. He did however manage to drive in an insurance run in the ninth inning with a sacrifice fly.
John Mayberry got another start over Ben Revere in centerfield. Revere would enter the game as a defensive replacement.
Freddy Galvis had a nice at-bat in the ninth inning, picking up a double after seeing seven pitches.
Jonathan Papelbon pitched a scoreless ninth inning.
Final Thoughts
The Phillies got their west coast trip started off on the right foot with a solid win on Monday night.
Cliff Lee set the tone for the series by pitching a gem, and the offense supported him properly with a solid performance against San Francisco's Madison Bumgarner. Bumgarner was a little wild in this game, and the lineup was patient enough to take advantage of him and tag him for five runs.