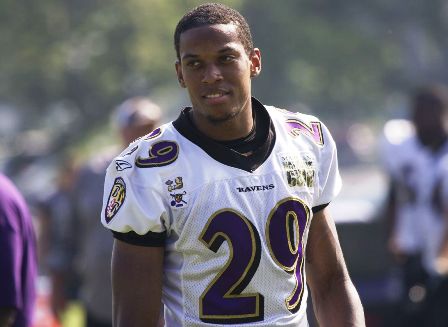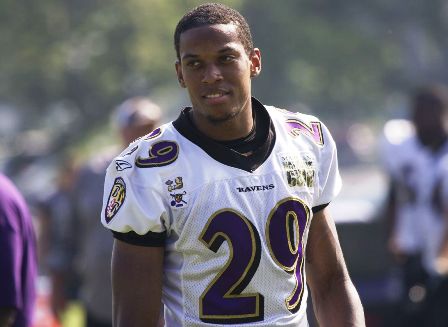 Everyone and their mother knew that Philadelphia Eagles defense needed to be the main focus to getting this team pointed in the right direction so Chip Kelly and the Eagles brass went forward with a somewhat different strategy than before. No big names but sound football players with the potential to be big.
Free Agency hopefully took care of the biggest team deficiency of 2012 which most will agree was the secondary. Last year's woeful quartet gave up an astounding 52 plays of 20 yards or more and 11 plays of 40 or more yards along with a league leading 33 touchdowns to rank 24th against the pass. To add insult to injury, opposing teams posted a 60.2 completion percentage and a passer rating of 99.6. The Eagles had only 8 interceptions as an entire unit and only 4 coming from the "elite" duo of Nnamdi Asomugha (1) and Dominique Rogers-Cromartie (3).
So, to The Linc comes safeties Patrick Chung from New England and Kenny Phillips from the Giants along with corner Cary Williams from Baltimore instantly making the defensive backfield bigger and stronger if not solid. Add Bradley Fletcher from the Rams who battled injury but had good stats in St. Louis and is going to be a big surprise.
With any new group though, chemistry and cohesiveness is a key factor. Injury is another. Kenny Phillips is the biggest name and perhaps the best player "IF" he is healthy and can stay that way. Nate Allen and Kurt Coleman for the most part have been disappointing but will be given the chance to compete for a spot on the roster. But let's not forget Colt Anderson who is a key to Special Teams success and 5th Round Draft Pick Earl Wolff who just might surprise some folks.
We had high hopes the last couple of years expecting Nnamdi and DRC to pay off on the corners but they just never did. Defensive backs Curtis Marsh and Brandon Hughes are not "Kelly's guys" but will get a look while one of my favorites from the 2010 Draft, Trevard Lindley, whether due to lack of reps or lack of ability hasn't been able to get significant playing time since he came into the league as a 4th rounder. All three may not make the cut this season. (There's also Practice Squad body Eddie Whitley).
However, Brandon Boykin will make significant strides as a nickel and may even challenge for a starting corner spot. Last but not least, look for 7th round pick Jordan Poyer – a physical DB who will stick you – to turn some heads as a nickel back. Poyer did some kick/punt returns at Oregon State but his 4.54 40 won't get it done as a return man in Philly.
So that is the Philadelphia Eagles secondary, a new breed of Eagles who just might help to bring the "Nasty" back to South Philly but has certainly upgraded what was a sagging defensive backfield. Coach Kelly may not be quite done yet as far as bringing in talent so there may still be more moves.