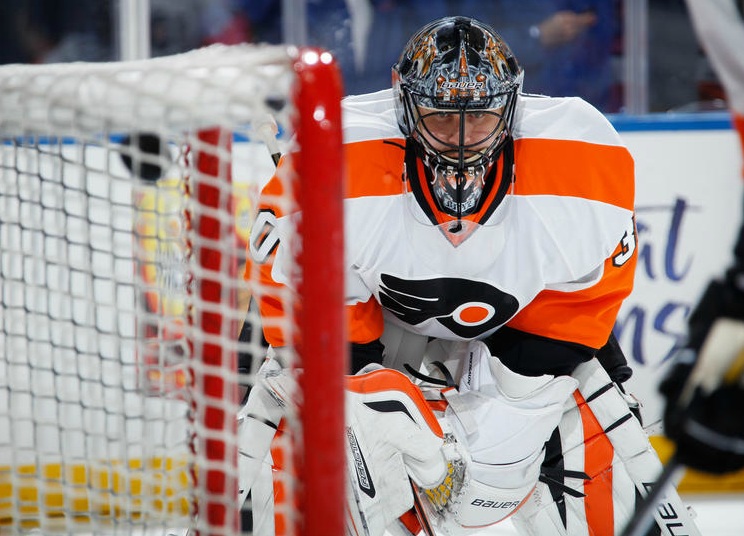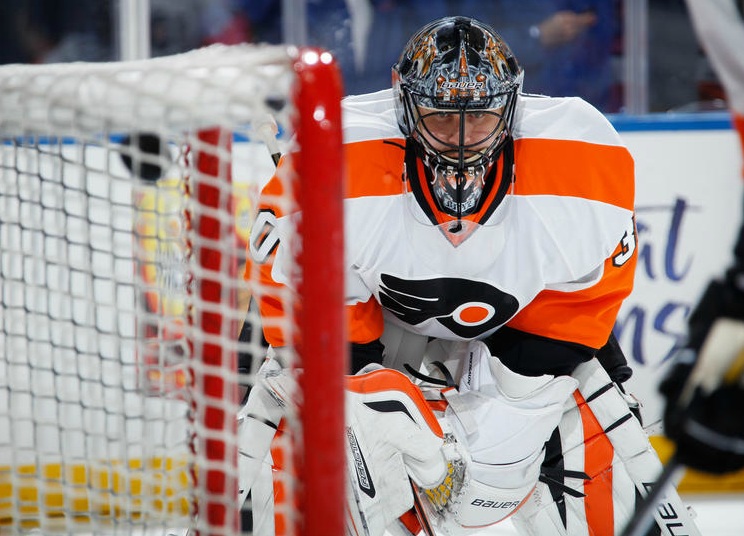 "When you're winning here, there's no better place to play. But when you're not playing well here it's definitely tough."
Carey Price knows all too well how difficult it is to be the starting goaltender in a big NHL market. Drafted by the Montreal Canadiens in 2005, he admitted in a recent interview on NHL.com that he's gotten somewhat used to all of the pressure that comes with playing for the Habs, as it is all he's ever known.
"I don't even go to the grocery store anymore. I hardly do anything anymore. I'm like a hobbit in a hole. I just don't do anything anymore."
I bring up Price's circumstances as a reminder of how difficult a position that goaltender can be. Finding consistency from any goaltender on an annual basis is incredibly challenging, especially when weighing the relative success of other goaltenders in one's system and around the league.
Just look at Marc-Andre Fleury in Pittsburgh. He's already backstopped the Penguins to a Stanley Cup victory, but now finds himself riding the pine after awful performances in four games against the New York Islanders. A review of his last four postseason results by SBNation suggests that maybe he isn't the top goaltender some still believe him to be.
There is a lot of pressure at the moment for the Philadelphia Flyers to utilize a compliance buyout on their starting goaltender, Ilya Bryzgalov. Compliance buyouts, included in the new collective bargaining agreement between the NHL and the NHLPA, will not count against a team's salary cap moving forward.
Bryzgalov has seven years remaining on a contract that paid him $51 million.
Much of this pressure stems from the Philadelphia media directly, who can't seem to figure out how to be professionals when speaking with or writing about him.
Truth be told, though, if the Flyers have the option to remove his contract from the books, they're better off.
It's not that Bryzgalov is the headache in the locker room that the media makes him out to be, or that he doesn't have the career numbers (0.913 save percentage) to suggest he's capable of carrying the team to another Finals appearance.
He is simply signed to a horrible, horrible contract.
Few players are ever worth the long-term contracts they sign, but due to the volatility of goaltenders in both health and performance, it's the management equivalent of hanging an albatross around one's neck.
The worst example is Rick DiPietro, whose NHL career appears all but over as he was placed on waivers and finished the 2013 season with the Bridgeport Sound Tigers of the AHL. DiPietro still has eight years left on his contract in spite of the mess that has enveloped his career in the last seven.
Another example is Vancouver Canucks goaltender Roberto Luongo, who has nine years remaining on his twelve-year contract. Never mind that Luongo has won a gold medal at the Olympics for Team Canada and backstopped the Canucks to a Finals appearance in 2011- general manager Mike Gillis confirmed that they don't expect him to be back in a Canucks uniform next October.
The difference between Philadelphia and Vancouver, though, is that they have a clear starting goaltender waiting in the wings in Cory Schneider. The Flyers have Steve Mason, who was spectacular for one season and then craptacular for three and a half.
Ed Snider told Sam Carchidi of the Philadelphia Inquirer that he doesn't believe the seven games that Mason played with the Flyers to date are too small of a sample to make a judgment on whether he's a good goaltender. In the real world, yes, that is too small a sample.
At this point, there is logic in believing that Mason is a better back-up goaltender than Michael Leighton or Brian Boucher, but that's it. There's always a possibility that, at age 24, Mason can still turn around his career, but throwing away 171 games from his past record is not wise for anyone running a business.
If the Flyers are to buy out Ilya Bryzgalov to rid themselves of his contract, then they better have another starting goaltender in place not named Steve Mason. This is the #1, absolutely critical factor to be considered if they decide to go in this direction.
There are two key points to be made with the compliance buyouts.
First, each team may use up to two buyouts, meaning this isn't a "Briere or Bryzgalov?" scenario that some writers have made it out to be.
Second, the buyouts do not have to be used before the start of the 2013-14 NHL season- they can be used next offseason as well.
Here is a partial list of UFA goaltenders available this July and their respective save percentages since the 2005 lockout:
Nikolai Khabibulin, 40,       0.903 SPT
Tim Thomas, 39,                 0.922 SPT
Evegeni Nabokov, 37,         0.910 SPT
Niklas Backstrom, 35,      0.917 SPT
Mike Smith, 31,                    0.913 SPT
Ray Emery, 30,                     0.908 SPT
Most of these goaltenders are in the twilight of their careers and would be stopgap solutions rather than long-term franchise goaltenders. Emery is an interesting choice, but he's likely to be back with the Chicago Blackhawks once their season eventually ends. Besides, bringing back former goaltenders is a habit this organization needs to break.
Considering Bryz's best years came with the Pheonix Coyotes, I'd be reluctant to expect Mike Smith to play just as well outside of Coyotes head coach Dave Tippet's system too.
Now, here is a partial list of UFA goaltenders available in July, 2014 (and age at that time):
Henrik Lundqvist, 32
Ryan Miller, 33
Jonas Hiller, 32
Jaroslav Halak, 28
Corey Crawford, 29
Devan Dubnyk, 28
Loos a little more promising, no?
If the Flyers are patient, there will be much better options for them in the 2014 offseason. It also buys them one more year to truly evaluate Ilya Bryzgalov with (cross your fingers) an improved and healthy defense in front of him.
One other consideration to be made is that both Miller and Halak (along with Luongo) may be available during this offseason, though Halak would be my preference as a longer term option in net. Following the St. Louis Blues' loss to the Los Angeles Kings in the postseason (again), there have been reports that Halak was unhappy with his playing time.
Andy Strickland of True Hockey has an excellent take and insight on the situation.
"The biggest question mark rests on the shoulders of Halak. With the way his season ended, one has to wonder if he's looking for a fresh start elsewhere. At the end of the day it's not his call to make with a year still remaining on his contract…

The Blues are smart enough to know you can never have enough good goaltenders. They won't be rushing anyone out purely on emotions.

Salary could always factor into a decision with the Blues having a number of restricted free agents expecting significant raises this summer. Moving a contract like Halak's could free up the ability to take on additional money. Halak is due $4.5 million next season along with Elliott's $1.9 million."
Correcting the mistake that was Ilya Bryzgalov's contract is in the Flyers' best interest, but only if they have a plan in place for taking over his responsibilities in net.