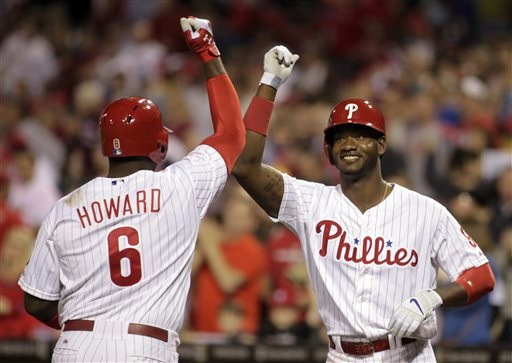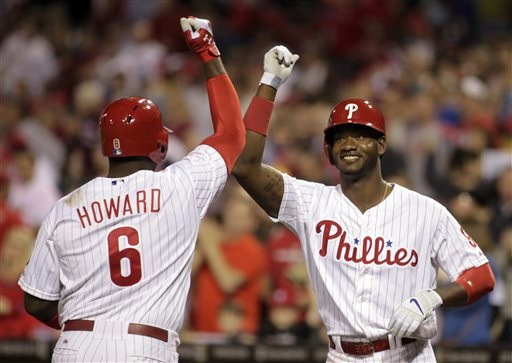 The Philadelphia Phillies won their second straight game on Wednesday night, taking down the Boston Red Sox 4-3. Their record improves to 26-27.
Solid start from Kyle Kendrick tonight, who allowed just two runs on four hits over six innings. He allowed a run in the first inning, and then a solo shot in the sixth. He also put two additional runners on base, but worked his way out of the inning with a fly ball and a double play.
Domonic Brown was once again the offensive star of the night. Brown went 2-4 with two solo home runs, giving him 13 on the season. It's the third straight game that the outfielder has gone yard.
Ryan Howard went 1-4 with a solo home run, his seventh of the year.
Erik Kratz also hit a home run. Kratz has drove in at least one run in each of the last five games.
Antonio Bastardo and Mike Adams kept Boston scoreless in the seventh and eighth innings.
Jonathan Papelbon earned his 11th save of the season, although he did allow a run for the first time since April.
Final Thoughts
It's good to see Kyle Kendrick shake off his two rough starts and return to the form he'd shown for most of his first 10 starts of the season. The Boston lineup is certainly nothing to sneeze at, and it was impressive to see Kendrick keep them in check.
It's even better to see Domonic Brown continue to come into his own. He just keeps hitting the ball out of the yard, and he's the only guy in that lineup whose getting it done right now. Can we think about batting him higher than sixth, Charlie?