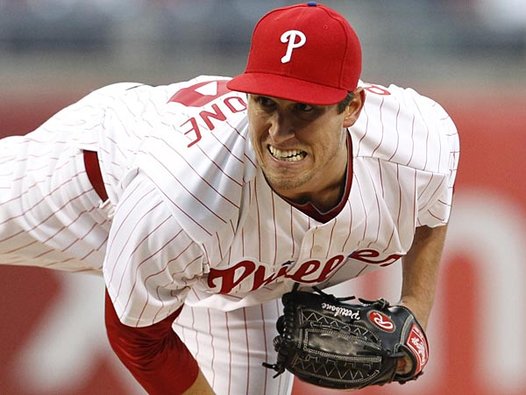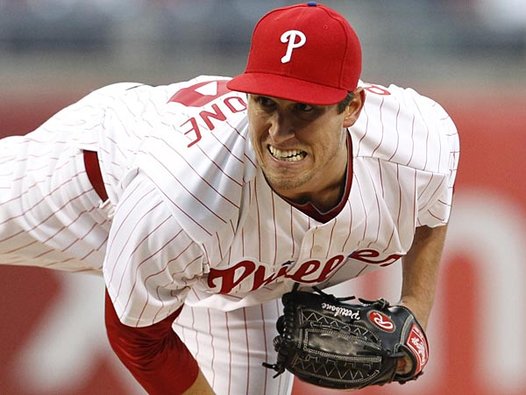 The Philadelphia Phillies had their two-game winning streak snapped on Thursday night, falling 9-2 to the Red Sox. Their record drops to 26-28.
Jonathan Pettibone got off to a rough start, allowing four runs in the first inning. However, the rookie was able to keep his composure, and finished his night by tossing four scoreless innings. He pitched out of trouble throughout the night, allowing six hits and four walks.
Delmon Young got the Phillies back into the game right away with a two-run shot with two outs in the fourth inning.
Erik Kratz has played well lately, but let the team down in a key moment tonight, grounding into a double-play with the bases loaded in the fourth inning.
Caesar Hernandez went 2-4 in his start at second base.
Domonic Brown went 2-4, increasing his average to .267.
Jeremy Horst allowed two runs in two innings.
Chad Durbin got the call in the ninth inning, and allowed three runs on four hits. I don't know how much longer the Phillies can afford to keep Durbin around. He's been a gas can all year, and he's clearly nothing close to what he was the first time he was with the team.
Final Thoughts
Even though it wasn't a statistically successful outing, I really liked what I saw from Jonathan Pettibone tonight.
After allowing Boston to score four runs right off the bat, it looked like it could be a long night for Pettibone (and the bullpen). But instead, the rookie managed to keep his head up and work his way through four additional scoreless innings, holding a powerful lineup in check and keeping his team in the game.
Pettibone has been an excellent surprise for the team ever since being called up from the minor leagues. He's showing more and more that he belongs in the majors. In his eight starts, this was the first time that he allowed more than three runs, and he was still able to impress on some level.
Unfortunately Pettibone's teammates were unable to do anything to help him out. The bats were silent after the first inning, and the bullpen came along and put the game out reach.