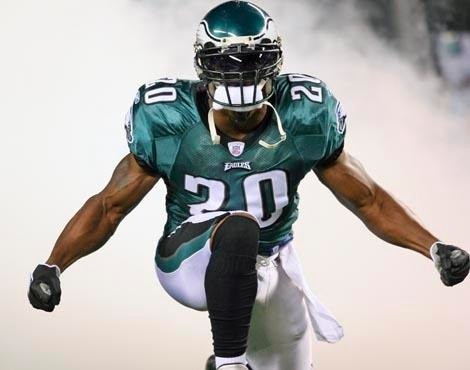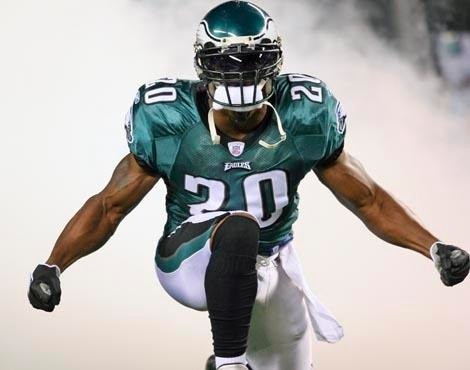 My Top Ten Over the Past Twenty
The 1993 Philadelphia Phillies, a group of misfits with some sprinkled in talent, with personalities that reflected the fans who rode the wave with them.  1993 marks "twenty years" from the then to the now.  There have been over a thousand athletes to gear up in Philadelphia armor, battling it out on the frozen pond, the brutal grid-iron, polished hardwood and the diamond.  Professional grade or from the college scene, I ask you Philadelphia for your top ten over the last twenty years. I've constructed my list on these six categories; statistics, leadership, personality, effort, success and connectivity with the fans.  I'd be shocked if I see any list by any of my fellow Philadelphia fans without the name Brian Dawkins if not you top selection; in your top three.  If you fail to do so, you should not consider yourself a diehard Philadelphia fan.
1. Brian Dawkins-The first name and the only name for the top slot.  He should have never dressed in a jersey that didn't say Philadelphia on it.  The emotions that went through Lincoln Financial field during his retirement, grown men shed tears as we said our final goodbye to a "legend."
2.  Allen Iverson- Practice is overrated anyway.  He was undersized in height and weight.  His heart and passion were intangibles that connected us to him.  He welcomed basketball back to Philadelphia and led us to the Finals with a supporting cast of role players.  His reckless abandonment with driving to the basket and cross-over moves made him a legend in this city.
3. Chase Utley– Simply put, he plays the game the way it should be played.  His personality resonates not with words but with the fearlessness on the base paths.  His prime years are behind him and injuries may lead to this being his last year in the red pinstripes.  From 2005-2009 his statistics were paving the way for a future hall of fame plaque; however the effort he plays with is the same effort that has shortened his baseball shelf life.
4. Cliff Lee– I would welcome the argument that Halladay did more as a pitcher in Philadelphia and Hamels was a World Series MVP; but I'm just a huge Lee fan.  His interviews can lead you to question his loyalty at times; but I think too much is taken from his words.   I get fired up when he takes the mound.  His stuff isn't the best at times, but he gets the nod as my favorite pitcher over the last 20 years.
5. Ryan Howard– MVP and Rookie of the year. His homerun and rbi output made us think of him as the best power hitter in Phillies history when a Hall of Famer in Mike Schmidt also played here.  His recent decline has damaged our memory for how good he was for a five year stretch.
6. Roy Halladay– A perfect game and a no-hitter?  Halladay was everything as advertised when coming to Philadelphia.   Machine like with how he dominated games and the demeanor to which he went about his business.  Unfortunately he was on the wrong side of thirty when the Phillies acquired him.
7.  John LeClair– My one and only Flyers player to make this list.  Lindros and Giroux I'm sure will make the list of some, but LeClair was a guy for me that when I saw get the puck a goal was scored.  Three straight 50 goals seasons, not sure another Flyer will ever repeat it.
8. Brian Westbrook– The guy was electrifying, and could score anytime the ball was in his hands.  He was the Eagles best offensive weapon for years, and single handily saved a season with the punt return in the Meadowlands.
9. Jeremiah Trotter– He was a large man who was hungry for "contact."  He ran straight into the heart of the opponent's offensive line, creating room for others around him to make that big play.  He was a sure tackler, and his "ax-chop" celebration was fantastic.  I'll never forget the hit he made on punter Jeff Feagles on that special teams play.
10. Terrell Owens– His statistics for one season were the best a wide receiver in Philadelphia has ever had.  He did sit-ups and lifted weights on his front lawn, and his touchdown dances were entertaining.  He wasn't right in the head, we knew that when acquiring him, but he gets the final spot on my top ten.