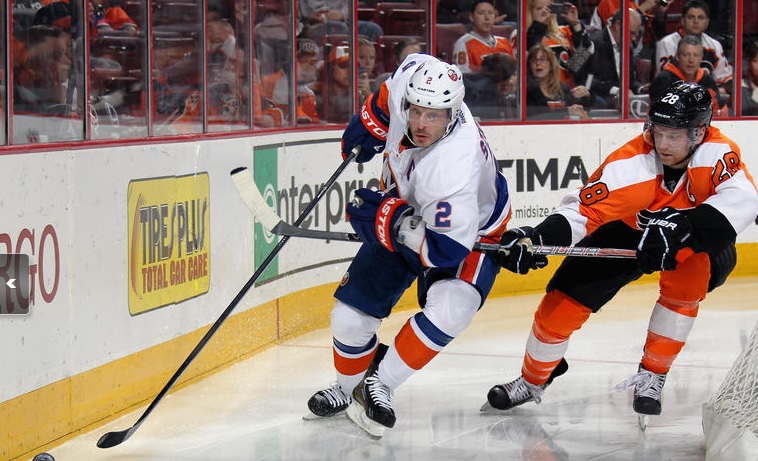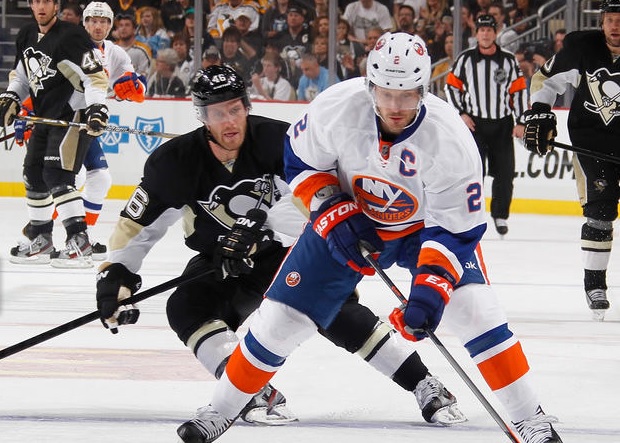 UPDATE: Philadelphia Flyers general manager Paul Holmgren released the following statement on Monday evening. "We continue to have talks with Mark's agent. Although there is nothing to report, we remain confident that we will get something done."
Darren Dreger of TSN has reported that the Philadelphia Flyers and unrestricted free agent defenseman Mark Streit have agreed on terms for a new contract worth $21 million over four years.
That is not a typo.
The contract can not be made official because teams are not allowed to exceed the salary cap by more than 10%, or $70.73 million, in the offseason. With Streit on the books, the team would have $75.06 million on the cap payroll.
Streit, 35, is a puck moving defenseman that fits the mold of the player missing from the Flyers' top four rotation this past season. Unfortunately, he has not been used on a top pairing in recent seasons with the New York Islanders. He will be also be more subject to declining production over the length of his new contract as he gets older.
It's another expensive gamble with an aging veteran, simply because the organization refuses to exercise patience once again.
As for how the Flyers are going to come under the salary cap, Danny Briere is a lock and Ilya Bryzgalov is right there behind him. Shedding Danny's $6.5M cap hit will help bring the Flyers closer to the cap ($68.56M), but the Flyers will still need to move at least $4.3 million more just to be compliant. Some combination of Bryzgalov, Braydon Coburn and/or Andrej Meszaros is likely to be shown the door through the buyout or a trade.
If there's any silver lining to this deal, Streit can help fill the void left by Kimmo Timonen when he eventually retires. The two serve similar roles on the ice and provide veteran leadership to the room.
They just don't need any more veterans.
Hopefully the organization can draft a defenseman in June that can fill the void in talented young defenseman in short order.