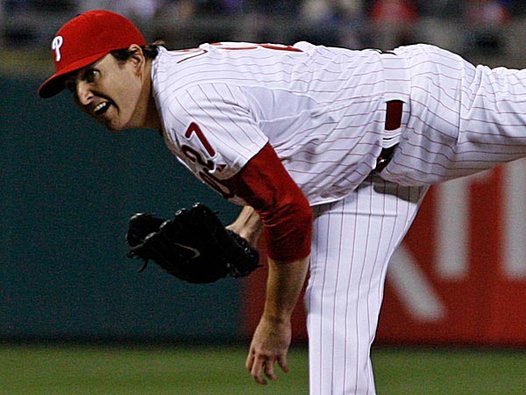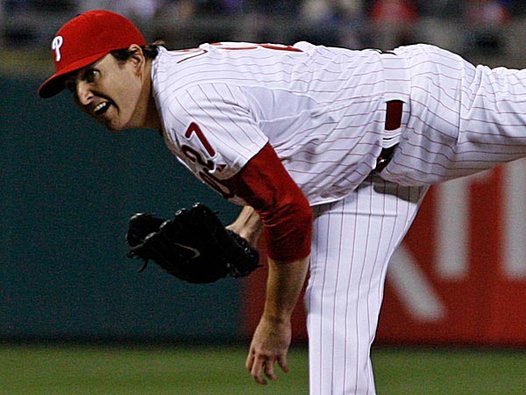 The Philadelphia Phillies lost the finale of their series with the Mets on Sunday afternoon, falling 8-0. Their record drops to 36-40.
John Lannan put together a pretty poor start, allowing six runs (four earned) on eight hits and three walks over five innings.
Lannan got into some early trouble in the first inning, putting runners at the corners with one out. He was able to get through with minimal damage, only allowing a run to score on a sacrifice fly. However, things would fall apart for the lefty in the fifth inning when he gave up three RBI doubles (including one to pitcher Matt Harvey), and then two more runs in the sixth.
The Phillies' offense couldn't hit a lick off of Matt Harvey. The Mets' ace allowed just two hits and one walk over six innings.
Joe Savery pitched two innings out of the bullpen today, and allowed one run.
J.C. Ramirez made his season debut, and struck out the side in the eighth inning.
Jake Diekman pitched the ninth inning, and allowed a solo home run to David Wright.
As a group, the offense had a terrible approach. The New York pitchers never had to work hard today. Harvey tossed just 72 pitches through six innings, his first two relievers (LaTroy Hawkins, Brandon Lyon) each only needed nine pitches to work through the seventh and eighth innings.
Chase Utley, Jimmy Rollins, Michael Young and Ryan Howard had the team's only hits. Utley's was a double.
Final Thoughts
What a miserable end to a frustrating homestand.
The Phillies really let a great opportunity for some easy victories slip away. Dropping two of three to a team like the Mets is a joke. What does a series like this say about the character of this team? Back in Spring Training, we heard a lot about how the veterans of the Phillies were upset that they were being counted out by many experts. They supposedly had a pretty big chip on their shoulders, and were determined to fight and prove those writers wrong. They've had too many games like today where it just looks like the offense doesn't even try. They've had too many winnable games slip away to bad teams. There's no way that most of the guys on this team can claim to have any kind of chips on their shoulders.
I really don't like the way Charlie Manuel has put together his lineup since Chase Utley returned. Jimmy Rollins should not be leading off, and Michael Young should not be hitting out of the three-hole. I thought Jimmy was doing just fine batting third. He looks comfortable there, and his abilities as a switch hitter still allow Manuel to break up the lefties (Utley, Howard, Brown) in the order. Michael Young is not a fit at all for that position. He doesn't hit for nearly enough power, and he hits into too many double-plays.
Either Young or Ben Revere should be in the lead-off spot. Both players have handled the role well lately. They've been able to get on base, and set the table for the rest of the order. Ever since Manuel has gone back to his more "traditonal" lineup with Rollins first and Young third, the offense has really looked bad.