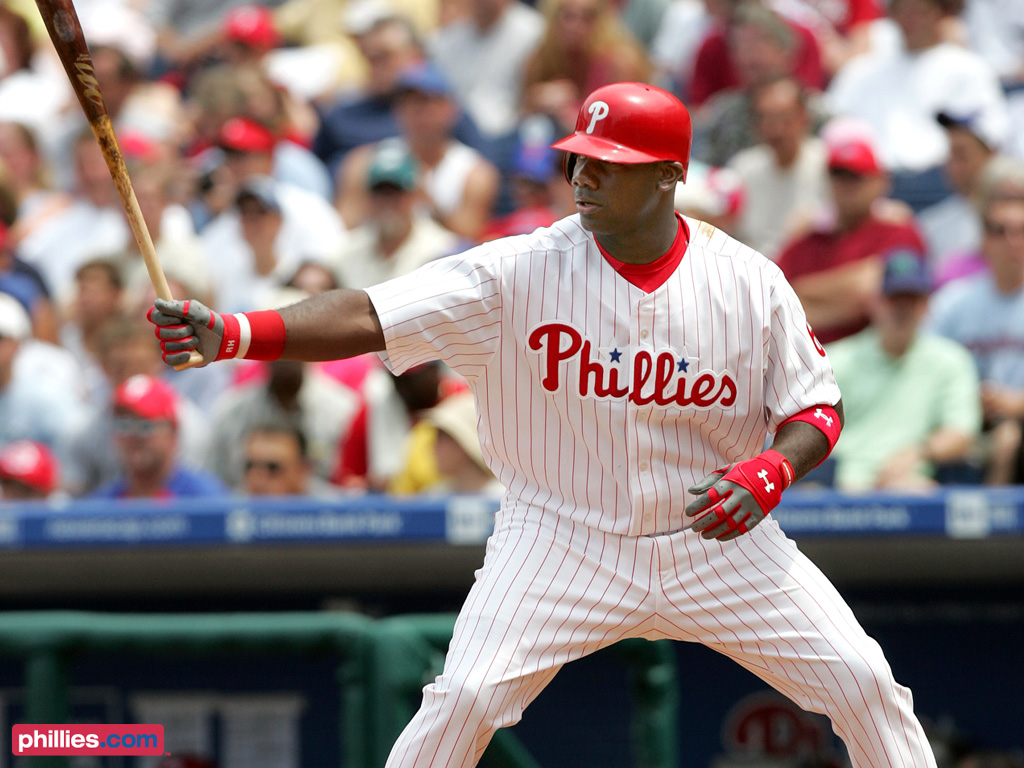 The Philadelphia Phillies snapped their two-game losing streak on Saturday, taking down the Mets 8-7. Their record improves to 36-39.
Jonathan Pettibone needed to have a good start, and he did just that today, allowing just one run over six innings on five hits. He did his job, and kept the Mets under control. Unfortunately, Pettibone had to leave the game early with tightness in his back.
Ryan Howard turned back the clock today, and had one his best offensive games of the season. Howard went 3-4, hit two home runs and drove in four runs. It's the first time Howard has had a multi-home run game since August of 2011.
Domonic Brown went 2-4 with two doubles.
Ben Revere went 2-4 and drove in a run. Revere is currently on a 12-game hitting streak.
Michael Young went 2-4 and hit a solo home run, but also committed an error in the ninth inning that allowed David Wright to reach base.
The bullpen was a disaster today. Mike Stutes allowed four runs on one hit and two walks and couldn't record an out in the seventh inning. His ERA has ballooned to 5.17 over the last week.
Justin De Fratus relieved Stutes, and gave up a two-run double but managed to record two outs before giving way to Jake Diekman. Diekman got the final out of the inning successfully.
Antonio Bastardo came on for the eighth inning, and pitched a scoreless frame.
Jonathan Papelbon blew his third save of the week, allowing the Mets to tie the game with two runs in the ninth inning.
Kevin Frandsen pinch-hit for Jonathan Papelbon in the ninth inning, and won the game with a walk-off solo home run.
Final Thoughts
There were a great deal of positives and negatives that came out of this game.
First, it was good to see Jonathan Pettibone bounce back from a couple of rough starts and straighten himself out. Its unknown whether or not his back injury will cause him to miss time, but the rookie made a nice case for himself to stay in the rotation today.
We've been waiting for Ryan Howard to have a game like this all season. Many people anticipated a big season from the Big Piece, but he's been mostly a big disappointment this season, posting poor power numbers while struggling through injuries. Is it a sign of things to come? Probably not. The knee issues that Howard has been dealing with aren't going to go away as long he keeps playing on it. But its nice to see that every once and awhile, he can still hit one out.
The bullpen is just a train-wreck right now.
Mike Adams is making another trip to the disabled list, which is no surprise given how spotty his pitching has been over the last couple of weeks. He hasn't looked right since early in the season, and the best thing for the team to do is to shut him down and get him right.
Adams is out of commission, and every other reliever is just a ticking time bomb waiting to explode.
Mike Stutes has gotten rocked for eight runs in the last week. He had been pitching well before that, but all of a sudden he's lost his confidence. He isn't trusting his stuff, and he's walking an absurd amount of batters right now (five in his last three appearances). He's beginning to look a lot like Phillippe Aumont.
Even Jonathan Papelbon has been shaky, blowing three saves in the last week alone.