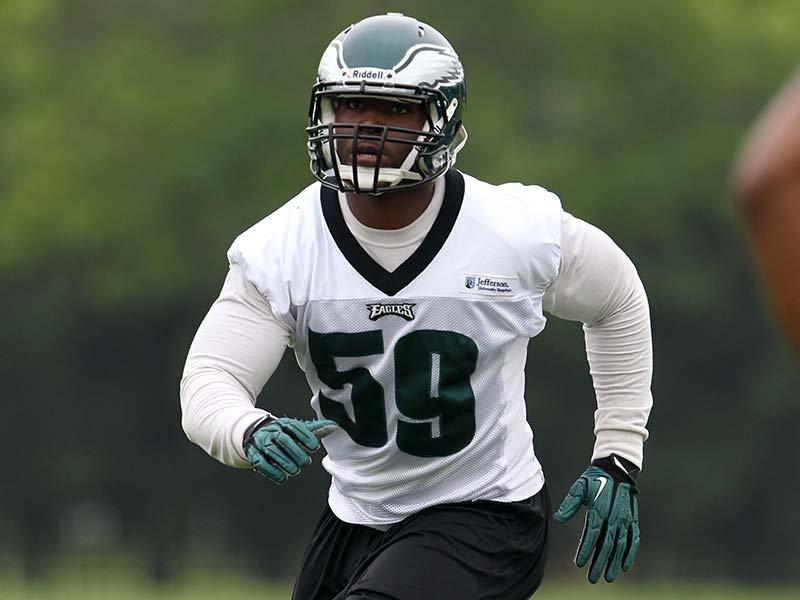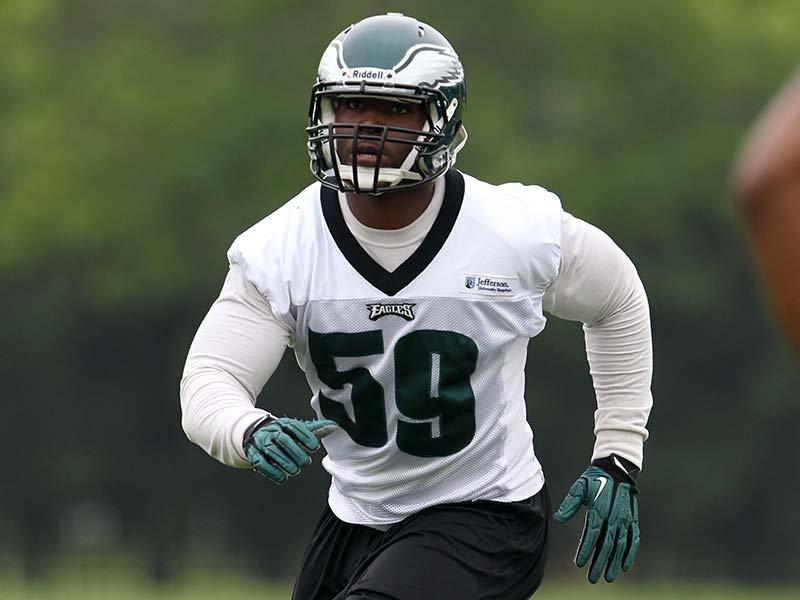 We have no idea what this year's Eagles defense will look like.  No longer will they be playing a 4-3 defense, this time around it will be a 3-4 hybrid, which is a 4-3 under alignment with 3-4 personnel, which means they'll have three defensive linemen and four linebackers.
A new defensive coordinator, Billy Davis, will be in charge and quite a few new defensive players will be wearing the midnight green.
Second-year defensive tackle Fletcher Cox should be their best defensive lineman and I hope they make him a three-technique defensive tackle, lining up on the outside shoulder of the right or left guard.  If they line him up in that spot, he should have a big season and spend a lot of time in the opposing offense's backfield.  It will be difficult for teams to double-team him in this position.
We're going to find out if he is the big time player, they think they drafted.  I think this kid is the real deal. Decent goals for Cox would be six or seven sacks, a bevy of quarterback hurries and a few forced fumbles, along with some All-Pro mentions.
I don't see any other possible stars on the defensive line, but they need a number of the defensive linemen to step up to be steady and dependable.  The leading candidates are veterans Isaac Sopoaga, Antonio Dixon and Clifton Geathers, along with rookies Bennie Logan, Joe Kruger and David King.  They need these big fellas to be solid against the run, while occasionally registering a sack or pressure on and off.
Linebacker Connor Barwin will be featured in this defense.  They'll be lining him up all over the place. We need to find out whether he is a linebacker, who will pressure the quarterback with 11.5 sacks like he did in 2011.  Or is he really a coverage linebacker, who will struggle getting to the quarterback like he did in 2012 while notching just three sacks.  He looks like a good match up for tight ends, but remember he was brought here to put pressure on quarterbacks.
Barwin will be starting at the left outside linebacker spot, but there's no telling who will be starting at the right outside linebacker.  Veteran Trent Cole was starting their during camp, but Brandon Graham and Phillip Hunt will have get a shot at the job.  I know they'll be asked to drop in pass coverage, but that will only be 10% to 15% of the time, on the rest of the pass plays they will be rushing the passer.  The guy who can get to the passer, will be the starter.
Cole has to prove he's got something left in the tank.  Graham played half the plays Cole did in 2012, but nearly doubled him in sacks 5.5. to three.  The outside linebackers are the top pass rushers in the 3-4 defensive alignment, so they need two players with double digit sacks from this group of outside linebackers.
DeMeco Ryans was the most consistent defensive player for the Birds in 2012 and he will hopefully have a better year in 2013 with more big plays.  They need him to come down with a few more interceptions, while causing more fumbles as well.  Another part of his job will be overseeing the maturation of second-year linebacker Mychal Kendricks.
I got the chance to talk to Kendricks and I liked what I heard and saw during the OTA's.  He's starting to sense plays before they happen.  This is a must if you're going to be a good NFL linebacker.  He's got to be a playmaker for the Eagles defense and I think he's on the way to being that.  They need big plays, forced fumbles and interceptions, out of him, plus they're planning on turning him loose more often as a blitzer.
Cary Williams has better size than speed and is likely to get beaten a number of times for big plays, but he's going to play with the attitude which Eagles fans love.  He's a fighter.  On the other side, they're going to more of the same from Brandon Fletcher.  He seems to be a better athlete than Williams and more technically sound, but everybody gets beaten sometimes in the NFL.
Brandon Boykin is likely to continue to start at the nickel spot.  I would like to see him really push for one of the starting cornerback positions.  He's really a better athlete than either of the starting corners, but his lack of size makes it quite a challenge for him.  The fourth cornerback is likely to be rookie Jordan Poyer.  He missed just about all of the OTA's and mini camp because of his school's late graduation date.
The Eagles starting safety positions remain up for grabs.  Patrick Chung is likely to be out there with some combination of Nate Allen, Kurt Coleman or rookie Earl Wolff.  Wolff is going to be given a good shot at the job.  He can come up and support the run, but can the rookie handle the speed of the receivers in today's pass happy NFL.  I don't know whether Kenny Phillips' knee will ever allow him to be a consistent starter.
This defense isn't going to be great in its first year, but they can play hard and smart and not give away points like the 2012 Eagles defense did.