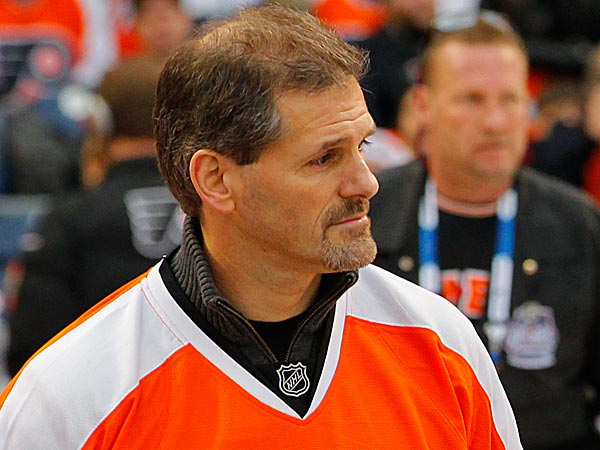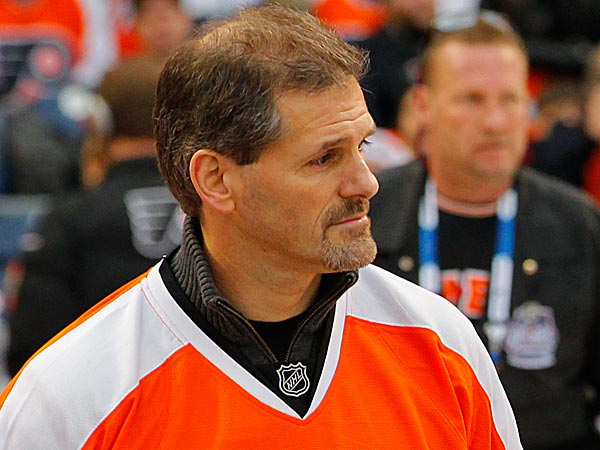 Once a Flyer, always a Flyer.
The Philadelphia Flyers announced this afternoon that Ron Hextall has been named Assistant General Manager and Director of Hockey Operations. The full press release can be viewed here.
Hextall, best known as the "last great Flyers goaltender," has served as an assistant general manager with the Los Angeles Kings since 2006. Prior to taking on that position, Hextall had served as a Director of Professional Player Personnel with the Flyers for four seasons.
Under his tenure in L.A., the Manchester Monarchs (the Kings' AHL farm team) reached the playoffs every season, including the Calder Cup Conference Finals in two of them. The Kings also drafted under his supervision the likes of Wayne Simmonds, Drew Doughty, Slava Voynov, and Brayden Schenn, among many other active NHL players.
The assistant general manager position had previously been held by John Paddock, but he stepped down prior to the start of the 2013 NHL season to return to coaching. He spent the season as a "defensive coach" that worked with the players during practices.
For Hextall, moving on from the Kings makes sense. General manager Dean Lombardi (along with head coach Darryl Sutter) signed a contract extension in January through the 2016-17 NHL season. Lombardi's position is safe after the Kings won the Stanley Cup in 2012, so Hextall would be facing a road block for advancement if he stayed.
Moving to the Flyers organization, though, is a bit confusing.
General manager Paul Holmgren's position doesn't appear to be in any immediate danger, though perhaps the results of the 2013 NHL season may be weighing more heavily on the organization than previously thought. It's also possible that Holmgren could be considering a phased exit from the position soon, and bringing in Hextall now allows the organization to create a seamless transition.
Chris Pryor, the previous Director of Hockey Operations, will remain with the organization under the title "Director of Scouting."
UPDATE: I don't have a copy of the full transcript with reporters nor have I seen a copy on the internet yet. Some quotes gathered from multiple news outlets:
Dave Isaac,the Courier-Post:
On why he left L.A.: "I don't have anything earth-shattering other than to say it was a gut feeling and that's what I went with," Hextall said in a conference call Monday night. "My family is out East. I have a history with the Flyers. There were a lot of things that factored into my decision."

On one day becoming the Flyers' general manager: "If that were to work out at some point when Homer's had enough, that's great," Hextall said. "It could happen 29 other places, too."
John Hoven, Mayor's Manor blog, via twitter:
On returning to Philly: "Came together in a brief period of time. Spoke with Homer at the draft and it steamrolled."

On if this move puts him closer to a GM position: "I have no answer for your question."

'Hextall repeatedly saying it's a lateral move, he knows that, but he's just going with his gut.'

"The hardest decision I've ever made in my life was leaving Philly to advance my dream of being a GM."