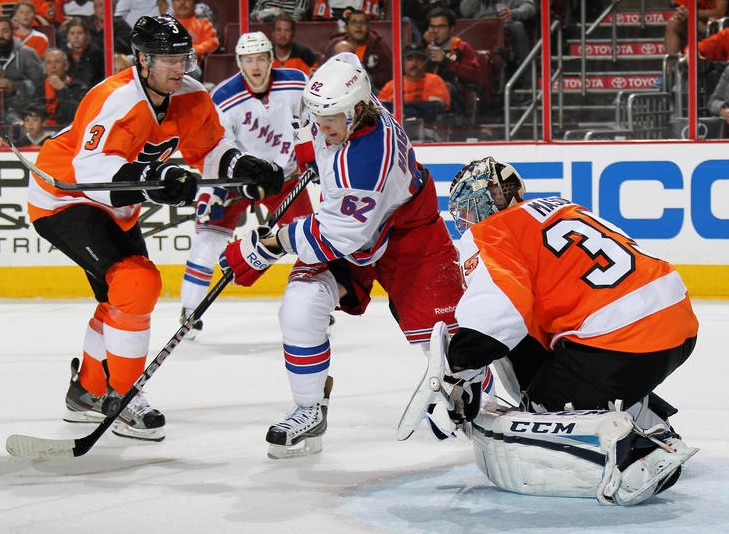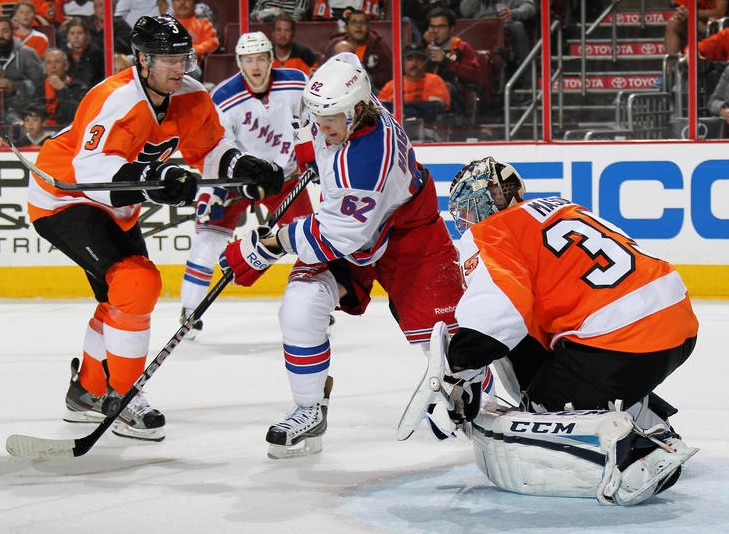 August is swiftly approaching, much to the joy of hockey fans anxiously waiting for the offseason to end. There has been little roster movement around the NHL, though teams have continued tying up loose ends with restricted free agents and signing minor league prospects.
I thought it would be interesting to take a look at where some of the free agents from this past season who no longer remain in the club's long-term picture have ended up.
Danny Briere, free to sign with any team after the Philadelphia Flyers bought out the remainder of his contract, signed a two-year, $8 million contract with the Montreal Canadiens on July 4. The signing may satisfy Francophones who love players that can speak their language, but it doesn't help the Habs solve their problem of getting "bigger" down the middle.
Ilya Bryzgalov, the team's other buyout candidate, remains unsigned. Not only has he burned his bridges in North America, but the KHL doesn't seem to be calling his agent either. I do think that "Bryz" may find his way back to the NHL someday if a team has significant injuries and is willing to take a chance on him, but there is too much of a stigma associated with his attitude at the moment to bother. Earlier today,  it was announced that he will be training with famed goalie coach Eric Granqvist of the SHL team Färjestad in the meantime.
Andreas Lilja signed a two-year contract with Rögle BK of the Swedish HockeyAllsvenskan, the second tier league in Sweden. The signing was announced well before free agency began; he knew as well as everyone that the phone calls would not be coming so quickly on July 5 as they did the two years prior, when Paul Holmgren made it a priority to sign him almost immediately.
Defenseman Kurtis Foster, signed days before the 2013 NHL season began, signed with Medvescak Zagreb of the KHL yesterday. The team, based out of Croatia, will have its inagural season begin in September. Former Hershey Bears head coach Mark French will be the coach; former NHLer Jonathan Cheechoo will also be on the team.
Defensemen Kent Huskins and Matt Walker remain unsigned. Walker is unlikely to ever play in the NHL again, having had multiple hip surgeries in the last three years while Huskins is still a solid third pairing defenseman. Huskins, acquired by the Flyers from the Detroit Red Wings for a conditional 7th round pick when the injuries began mounting this past season, found himself on the IR as well after suffering a concussion. Huskins has a reasonable chance of making an NHL team out of training camp in September, assuming they have room.
Goaltender Michael Leighton remains an unrestricted free agent while Brian Boucher signed with EV Zug of the Swiss National League A. "Boosh" beat out Rick DiPietro for the open position, oddly enough.
Ruslan Fedotenko signed quickly with HC Donbass of the KHL. It was the same club that he played with during the NHL lockout and where he was playing nearly 20 minutes a night. The prestige may not be the same as in the NHL, but "Rusty" can play in a top six role in the KHL instead of as a specialty bottom six player in North America.
Jody Shelley remains unsigned, but it has been speculated that he could find a front office position with the Columbus Blue Jackets if he chose to retire.
Finally, Simon Gagne remains an unrestricted free agent. There was talk in early July that he and the Flyers had a "wink wink nudge nudge" deal in place, but could not make it official until the team cleared salary cap space. It doesn't look as if the organization is going to be able to move salary during the remainder of the offseason, so they will likely have to wait until they can utilize long-term injury reserve space in October to sign him (if that indeed is still in their plans).