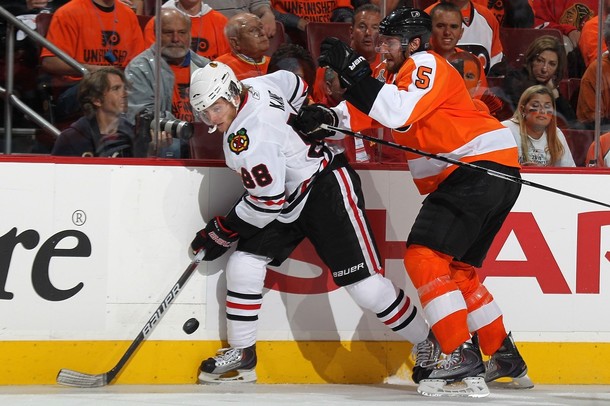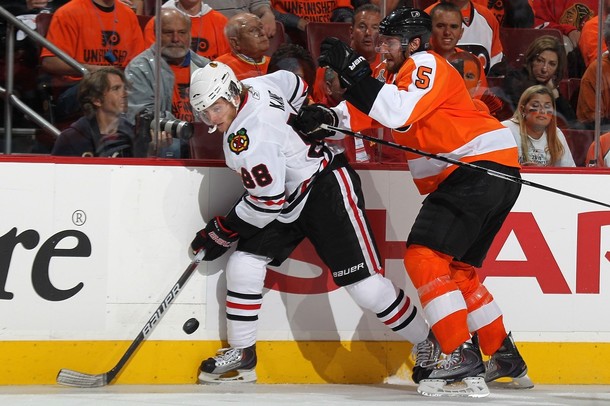 The lockout that deprived stalwart NHL fans of their favorite brand of hockey last fall was, simply put, about money. Owners wanted a bigger piece of the revenue pie and the players tried to hold onto it as frantically as possible.
The explanation that NHL commissioner Gary Bettman passed on to the media was that the system was "more fair" to the players than it should have been under the previous collective bargaining agreement ("CBA").
"Our players have done very well under this collective bargaining agreement… The problem at the time was the union resisted a systemic change. That systemic change actually grew our game dramatically and average player salaries went from $1.4 million to $2.4 and even if you include the rollback they went from $1.7 million to $2.4 million. So the players have been, and I think it's great, very well treated under this collective bargaining agreement. You look at our new arenas, you look at the way our teams travel, you look at the number of coaches, the number of trainers, the number of masseuses, the way we do training table, the hotels we stay at. This league has elevated itself to the highest level of first-class treatment, we believe of our players, we hope of our fans, that it's ever seen. But there's a cost of doing that and you need to have the right system to make it all work."
When the player's association and the ownership group finally agreed in principle to the majority of concessions on the table, the new CBA was to include tighter salary constraints and a reduced salary cap for the 2013-14 NHL season of $64.3 million.
How have the thirty owners and thirty general managers managed under these restrictions since the start of free agency, designed to reduce ownership spending?
Like a fat kid in a the Land of Chocolate.
Within ten hours of the opening of free agency on July 5, NHL teams spent more than $350 million in guaranteed contracts. Players like David Clarkson, who reached the 40-point plateau just once in his seven-year NHL career, signed six-plus-year contracts worth in excess of $5 million a season.
Longer-term contracts over five years in length, once the trademark of the Philadelphia Flyers, have now become the norm.
Per Capgeek, only four teams have more than $4 million in salary cap space remaining. Three teams (the Flyers, Pittsburgh Penguins and Boston Bruins) remain over the cap at the moment.
In this environment, where the playing field has been leveled and owners have become aggressive in out-dumbing each other, there isn't much room left for trading salary unless an equal amount comes back in the return.
For this reason, it is likely that the Flyers will start the 2013-14 NHL season with eight defensemen (worth $33.6 million) on the roster, including both Andrej Meszaros and Braydon Coburn.
Getting under the salary cap for opening day won't be that difficult. Players like Bruno Gervais, Marc-Andre Bourdon, and Jay Rosehill can be "sent down" to the Adirondack Phantoms just to be compliant. In Gervais' case, he may even start the season in Glens Falls.
Placing Chris Pronger on LTIR, while not ideal (the team will inevitably incur a penalty for the following season if they don't shed additional salary at some point), is another option to increase the amount of cap space available for in-season roster movement.
It just begs to question- is this an improved team from the 19th best in the NHL last season?
Ilya Bryzgalov, who wasn't considered the "problem" for the team's constant struggle to maintain even a 0.500 record (though he wasn't a "solution" either), has been replaced with cheaper, younger options in Steve Mason and Ray Emery.
Paul Holmgren added Mark Streit to the roster to fill the desperately needed "young, top pairing puck-moving defenseman" role, like a child smashing a square piece of plastic into the triangle slot of a sorting cube and then paying it twenty-one million dollars.
Danny Briere was swapped with Vinnie Lecavalier. The man once labelled the "Cookie Monster" because he could score "top shelf" has been replaced with a man who can actually reach the cookie jar.
It "feels" like an upgrade on paper, but there had been hope that the organization could further upgrade the defense by shedding some of it's existing talent that arguably needs a change of scenery.
The Edmonton Oilers, playing hardball with Holmgren for Coburn at the NHL Draft, refused to waiver from their demands (however apparently insulting they were) and built their new defense around free agents Anton Belov, Andrew Ference and Denis Grebeshkov and trade acquisition Philip Larsen instead.
Unless the Nashville Predators are suddenly willing to take on more salary (and have forgotten about that whole Shea Weber…thing), there are few other teams that could even use another defenseman. Most teams have shored up their top seven by now, with a few teams still negotiating with their restricted free agents.
At this point, the Flyers' options for shedding salary are substantially limited. Either they can place Meszaros on waivers in September and see who bites or wait until injuries pile up through October and use their leverage to try and gain something of value in return.
Until training camp begins in September, it looks like the Flyers will be "stuck" with extra defensemen. After all the injuries last season, maybe that's a good thing.