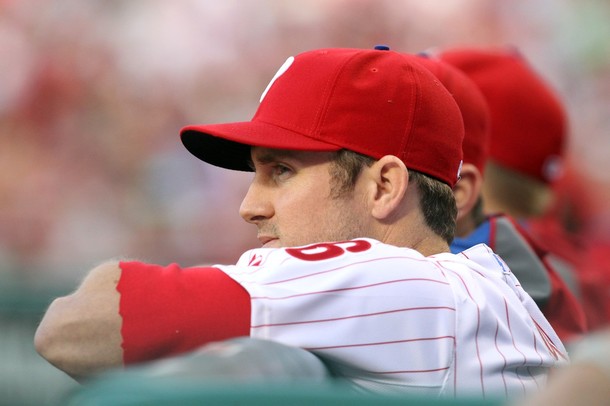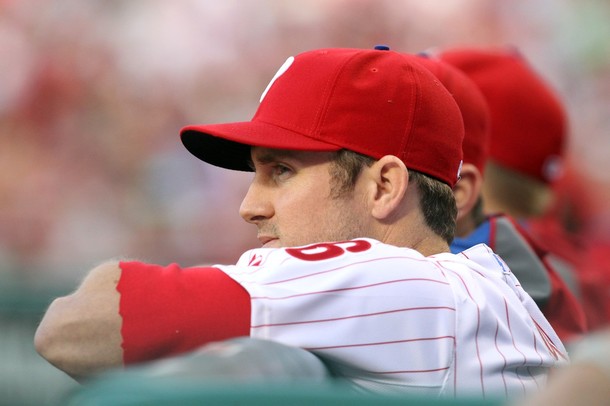 The Philadelphia Phillies lost their third straight game on Friday night, falling to the Atlanta Braves 6-4. Their record drops to 50-59.
Ethan Martin made his major league debut, lasting 4.1 innings allowing five runs on eight hits with three walks.
Martin began the night with two scoreless innings, and then allowed a run in the third.
Martin ran into more trouble in the fourth. The rookie loaded the bases with one out, but managed to stay poised and record the final two outs without allowing any runs.
Martin did crack in the fifth, allowing the Braves to score four runs to take the lead.
Darin Ruf had a great 10-pitch at-bat against Kris Medlen in the second inning that resulted in a solo home run, his third of the year. Ruf fouled off three straight pitches before homering on the 10th pitch of the at-bat.
Delmon Young followed Ruf with a solo shot of his own. Young finished with a three-hit game.
Chase Utley hit his 15th homer of the year in the sixth inning.
Cody Asche went 0-4 but did drive in a run.
Jake Diekman, Justin De Fratus, and Antonio Bastardo each pitched 1.1 scoreless innings.
Final Thoughts

Its going to be a painful ride from now until the end of the season.
Its incredible just how quickly the wheels fell off for this team. Ever since the Phillies climbed over the .500 mark at 49-48, they've gone 1-11.
Having a stretch of losing like that isn't easy, a great deal of things need to occur in order for such ineptitude to take place.
Ethan Martin started out decent, but by the time the Braves hitters had a couple of looks at him they figured him out. Jonathan Pettibone was placed on the 15-day disabled list with arm fatigue, so Martin may be sticking around for awhile. Pettibone could be shut down for the season. If its the last we've seen of the rookie, you have to be impressed with the body of work that Pettibone put forth in his 18 starts. He was pressed into action out of necessity, and while he doesn't look like anything better than a fourth or fifth starter, he gave the team a chance to win more often than not.
The team also designated J.C. Ramirez for assignment, and called up righty Zach Miner, a 31-year old veteran who hasn't pitched in the majors since 2009.