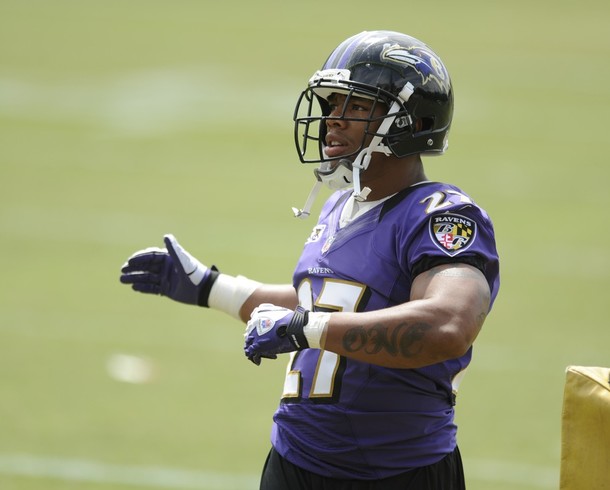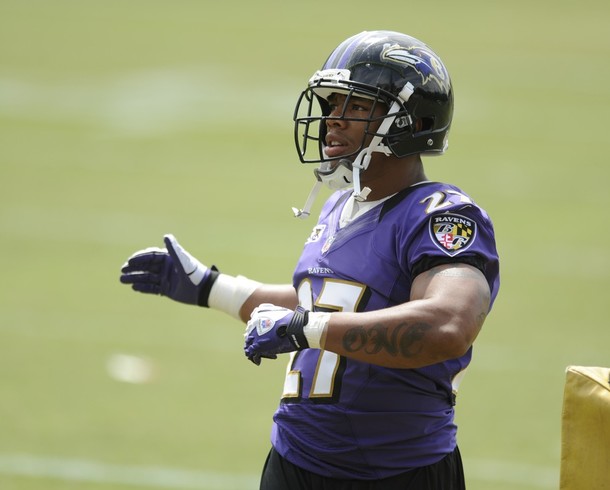 The AFC North has been one of the most competitive divisions in football. The Ravens and Steelers are always battling through some intense physical contests for control of the division, and over the last two seasons Cincinnati has emerged as a legitimate contender within the division as well.
This division produced the Super Bowl Champions last year with the Baltimore Ravens earning their second title in franchise history. However, the Ravens have undergone some dramatic changes in the off-season and are no lock to repeat. The Steelers are sure to have a chip on their shoulders after a frustrating 8-8 campaign. The young talent of the Bengals is only improving.
The North will once again be a fascinating contest to watch throughout the season.
Cleveland Browns
Oh yes, there is a fourth team in this division as well. They aren't very good. In fact, they're all but irrelevant. They haven't won more than five games since 2007. They're now on their fourth head coach in six years. They're the definition of dysfunctional. They are the Cleveland Browns.
New head coach Rob Chudzinski is familiar with the Browns organization. He was the team's offensive coordinator back in 2007, which was the last time that the Browns were a competitive football team. Chudzinski has built himself a decent coaching staff, hiring Norv Turner as his offensive coordinator and Ray Horton to run his defense.
Chudzinski and Turner don't have a lot of talent to work with, but they're going to try and get something out of last year's first round pick Brandon Weeden. Weeden could benefit from spending more time in the shotgun, which he will almost certainly do in a Turner offense (Phillip Rivers was in the shotgun 75% of the time under Turner). If the coaches sour on Weeden, the team will turn to veteran journeyman Jason Campbell who signed on as a free agent in the off-season.
Trent Richardson is now healthy, and figures to be the focal point of the team's offensive attack. Despite playing with a couple of broken ribs, Richardson ran for 950 yards and 11 touchdowns. He's one of the team's only bright spots.
The receiving corp wasn't significantly addressed, and the team will rely on the development of young wideouts Josh Gordon and Greg Little. Gordon showed some big-play ability last year, picking up 805 yards and five touchdowns.
The team spent most of their off-season efforts into building up their defense. Former Baltimore Raven Paul Kruger was the team's top acquisition, and they also spent their first-round pick on Barkevious Mingo. The two newcomers will join defensive leader D'Qwell Jackson to hopefully give Cleveland a very stable linebacking unit.
The team also spent a third-round pick on cornerback Leon McFadden, who they expect to come in and start right away. He'll team with Joe Haden and T.J. Ward to try and improve a secondary that gave up 27 touchdown passes a year ago.
The Browns have been stuck in rebuilding mode for the last half a decade, and they're going to be a bad team for another year. However, I think there is some reason to be optimistic about the future of this team. The coaching staff is pretty well put together with established, successful coordinators Norv Turner and Ray Horton in place to help Rob Chudzinski get this program off of the ground. They've got the makings of a solid defense with guys like Kruger, Jackson, Haden, Mingo, and run stopping defensive tackle Phil Taylor. Trent Richardson looks like a keeper on offense, and who knows, if Brandon Weeden is able to flourish under the new coaching staff, the Browns could be a much tougher out than many expect them to be.
Projected Finish: 6-10, Fourth Place
Pittsburgh Steelers
A year ago, I projected that the Steelers were beginning to enter a transitional phase. Age was finally catching up with this roster, and several of their key leaders (James Farrior, Hines Ward) had left the team. Pittsburgh struggled through a rough 8-8 campaign, and now their roster is another year older and even more big names are now out the door.
James Harrison, a five-time Pro Bowler and former Defensive Player of the Year was released. The offensive line has lost two solid starters in Max Starks and Willie Colon. Wide Receiver Mike Wallace has left for Miami. Former first-round pick Rashard Mendenhall was not re-signed. And the Steelers didn't make nearly enough moves to replace them.
There isn't an overwhelming amount of talent on this roster that can be counted on to develop and help the team improve. Ben Roethlisberger, however, is still good enough to keep this team relevant. As long as he's under center, the Steelers can't be counted out of any game. Ben doesn't put up the greatest statistics, but he's a winner, and he's always a threat to take the team on a scoring drive late in the game.
Their most impactful off-season addition could be second-round pick Le'Veon Bell, who should step in right away as the team's starting running back. Bell should be an instant improvement over one of the league's most ineffective backfields, whose leading rusher was Jonathan Dwyer with only 623 yards.
With the departure of Mike Wallace, Antonio Brown becomes the team's number one receiver. Brown finished with 787 yards and five touchdowns, and his play really leveled off at the end of the year. He isn't likely cut out for the role of a number-one receiver, but the team simply has no better options. However, a guy to keep an eye on is Plaxico Burress. Burress joined the team late in the 2012 season, and was re-signed over the winter. Now that he'll be given a full off-season to work with the team, he could carve out a nice role for himself working with Roethlisberger.
Defensively is where the Steelers could really have some problems. There's a lot of age on this unit, and there's not enough good young talent waiting to emerge. Troy Polamalu played in just seven games last year, and wasn't nearly as effective as he'd been in years past. His body is beaten and battered, and can't take a full season anymore. Fellow secondary starters Ryan Clark and Ike Taylor also have a combined 22-years of NFL wear and tear on their bodies, which is also a major concern.
The defensive line is an issue as well. Casey Hampton is now gone, and former first-round pick Ziggy Hood has shown very little in his first four seasons.
The linebackers are still a strength, with Lawrence Timmons and LaMarr Woodley both in their primes. First-round pick Jarvis Jones may not start right away, but he will be counted on to make an impact at some point in his rookie year.
When you look at the Steelers, there just isn't a lot to be excited about on this roster. There's too many questions on the roster, from the offensive line, to the skill positions, to the defensive line and secondary.
This is a proud franchise that will never be a pushover, but I think it's going to be struggle for them just to stay in the playoff picture this year.
Projected Finish: 8-8, Third Place
Cincinnati Bengals
Once a laughingstock in the league, the Bengals have managed to develop themselves into a respectable franchise over the last few seasons. They've made the playoffs in three of the last four years, and they increased their win total from nine in 2011 to 10 in 2012. Now the team needs to take the next step, and start winning in the post season. They've made the playoffs four times under 11-year head coach Marvin Lewis, and they've been one-and-done in every trip.
As long as Andy Dalton continues to develop, the team will continue to head in the right direction. Dalton has been a pleasant surprise since the team drafted him in the second round of 2011, but he's struggled heavily in his two playoff starts. The good news is that Dalton increased his touchdown output from 20 in his rookie year to 27 a year ago. That's a sign that he's feeling more comfortable with himself and he's trusting his ability. The bad news is that his interception total increased from 13 to 16. He's got some room to improve his game, but there's certainly reason to continue to be optimistic about the third-year man's future.
Dalton probably wouldn't get too far without the help of top receiver A.J. Green. Green caught 97 passes for 1350 yards and 11 touchdowns last season, and he's well on his way towards becoming one of the game's best. The team added Tyler Eifert in the first-round of this year's draft to give Dalton another target to work with, and they also hope that second-year man Mohamed Sanu steps up and becomes a quality complimentary receiver for Green.
The team struck gold with last year's signing of BenJarvus Green-Ellis, who ran for over 1,000 yards and six touchdowns to give the team a legitimate threat at the running back position. But the team wanted to add to their backfield, and drafted Giovani Bernard in the second-round, who could take some carries away from the former Patriot.
The Cincinnati defense has been solid, and should only continue to improve. The defensive line features one of the top interior pass rushers in the game with Geno Atkins, who has 20 sacks combined in the last two years. They've also got Carlos Dunlap, who the team just signed to a long-term extension. Defensive end Michael Johnson also chipped in 11.5 sacks last season.
The brought in former Steeler James Harrison to bring some additional toughness and pass rushing ability to their defense. Harrison has never played in the 4-3 before, but the team expects him to be their starter at the SAM.
The Bengals have one of the league's deepest secondaries, featuring starters Leon Hall and Terrence Newman. Hall is an elite, playmaking corner while Newman is a seasoned veteran that defensive coordinator Mike Zimmer trusts. Behind them, the team has last year's top draft pick Dre Kirkpatrick, who has yet to make an impact, and former Tennessee Titan Adam Jones. Former Jacksonville first-rounder Reggie Nelson has flourished under Zimmer since coming to Cincinnati two years ago, and has given the team a total of 10 interceptions.
The Bengals are a good young team. They have some pretty nice upside, and don't have a lot of holes. They're becoming stronger each season, and the arrow is only pointing up for this young club.
Projected Finish: 10-6, Second Place
Baltimore Ravens
Since winning their second Super Bowl, the Baltimore Ravens have undergone some dramatic changes in the off-season.
A good number of the key figures from last year's championship team have moved on. Gone are Ray Lewis and Ed Reed, two future Hall of Famers. The departure of these two leaves the Ravens without two faces of their franchise as well as the heart and soul of their defense. But in addition to Lewis and Reed, Baltimore also lost a handful of solid players including linebacker Paul Kruger, wide receiver Anquan Boldin, center Matt Birk, safety Bernard Pollard, and cornerback Cary Williams.
Quarterback Joe Flacco came up big for the team in the post season, and was rewarded with a $120 million extension. The former first-round pick has great precision, and has the arm strength necessary to stretch the field and take advantage of his speedier targets. Despite all that he's accomplished at this point in his career, he still has room to improve and should benefit from another year of working with offensive coordinator Jim Caldwell.
Flacco is going to face some early adversity this season, as he's going to have to learn to play without two of his top weapons from 2012. Anquan Boldin is now in San Francisco, and tight end Dennis Pitta was recently placed on injured reserve and will be lost for the season. Boldin and Pitta both had solid hands, and could be counted on to make tough catches in big moments. Flacco will need to count on Torrey Smith and Jacoby Jones to replace their production. Smith emerged last season as one of the game's top deep threats, gaining 855 yards on just 49 catches while scoring eight touchdowns. Defenses will be more aware of Smith this season, and he's unlikely to repeat those numbers, especially with Boldin and Pitta no longer around to draw attention. Kick returner Jacoby Jones is going be relied on to take up a more prominent role in the offense to take some pressure off of Smith.
Ray Rice remains one of the game's elite running backs. He's as explosive as they come, and he's just as much a receiving threat as he is a rushing one. He was among the team leaders in receptions last year with 61, and that number could very well increase out of necessity with the lack of depth at receiver.
Defensively, the Ravens are going to have to overcome the loss of six very talented starters.
Ray Lewis was the heart and soul of their team, and the intangibles that he brought to the table will be irreplaceable. Paul Kruger was an excellent pass-rusher, and he will be missed as well. However, the linebacking corp. is not deprived of talent or leadership by any means. The team signed Elvis Dumervil from Denver in the off-season, and they expect to pair him with a now healthy Terrell Suggs to give the team a lethal pass-rushing combination. Last year's second round pick Courtney Upshaw had an encouraging rookie season, and the team spent this year's second round pick on Arthur Brown, who is expected to step in right away and start on the inside.
The Ravens hope that Lardarius Webb will be able to return to full strength after last year's ACL injury and become the leader of the secondary. When healthy, Webb is capable of performing like a shutdown corner. Replacing both of their starting safeties from last season is going to be difficult, but the team spent their first-round pick on Matt Elam, who they hope will replace Reed as a hard-hitting, ballhawking presence. They also signed former Oakland Raider Michael Huff, who figures to start at the other safety spot. Former first-round pick Jimmy Smith still has been unable to crack the starting lineup after being in the league for two years.
Baltimore has certainly taken a step back on paper. However, despite losing a wealth of talent, the Ravens still have a great deal of promising ability on their roster. Between Flacco, Rice, Haloti Ngata, Suggs, and Webb, Baltimore still has plenty of leadership to guide the younger players and help keep the pride and tradition of the franchise strong. They might not be as good as they were a year ago, but they're still the best team in the division.
 Projected Finish: 11-5, First Place
Denny Basens is the editor of GCobb.com. Email him at dbasens@ycp.edu, or follow him on Twitter