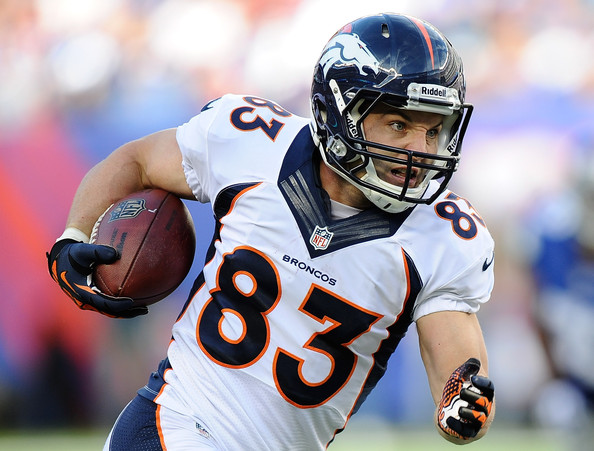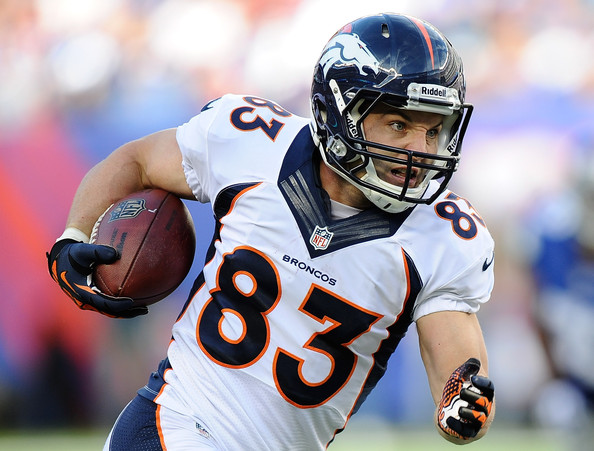 There are a couple of matchups that I will be paying special attention to when the Broncos have the football on Sunday.
One is the Brandon Boykin matchup with Wes Welker in the slot.  It will be fascinating.  Welker is as good a slot receiver as there is in the NFL.  He and Boykin are both short and quick as they come.  Boykin is younger and faster, but Welker is very strong for his height and he still has good speed, plus he's as tough as nails.
Welker has the experience advantage, but Boykin is very ambitious and eager to make his mark in the NFL.
On third downs as well as on many first and second downs, when the Broncos have three wide receivers on the field, Boykin will be lined up in the slot with the responsibility of covering Welker man-to-man.
Many times, Welker is running an option route, which means he has the freedom to run a route that takes him inside or a route that takes him outside.  This makes Boykin's job nearly impossible because when he takes away the inside, Welker will go outside.  When he takes away the outside route, Welker will see it and roll inside.  He's got to cover Welker tight enough to keep Manning from getting the ball to him despite Welker's freedom to go inside or outside.
There'll be times when Boykin will make educated guesses and anticipate that Welker is going inside or outside.  He will try to come underneath Welker to get between him and Manning.
Sometimes he will walk up into Welker's face and try to jam him as he comes off the line, then other times he will play off of him.  There'll be times he'll start up on him, then drop off of him as Manning gets into the snap counts.  Other times he'll start deep them creep up into Welker's face.
Another very important matchup will be between Eagles right defensive end Trent Cole and Denver left tackle Chris Clark.  Cole needs to dominate this battle if the Birds are to contain the Broncos offense.
Clark is starting because the Broncos All-Pro left tackle Ryan Clady had a season-ending leg injury. This is the seventh start of Clark's five-year NFL career and Cole must make them pay for starting the youngster.  He's never had to deal with this type of pressure.  Cole has to come off the ball like lightning.
Clark has to be nervous to have the pressure of protecting Manning in a year, when a lot of experts have them on their way to a Super Bowl title.  The biggest question mark they have is him.  Can he protect Manning's blind spot well enough to keep the quarterback on his feet and healthy.
The coaches should tell Cole and the rest of the Eagles defensive ends, to come inside on their blockers, if and when the opportunity occurs because it will force Manning to move from the spot he loves in the pocket.  The 37-year old quarterback isn't going to run with the football, regardless of what the defense does.  They've got to force him out of that pocket to make him uncomfortable.
I would love to see the Birds give second-year defensive end Vinny Curry the chance to come off the corner on that right side against Manning.  I've watched the youngster on tape and he's getting off on the snap of the ball a count or two before everybody else.  I would get him on the field, even if it's at the defensive tackle position to give him a chance to make a play.  This young man could be a factor because he's getting off on the ball so much quicker than everybody else.
I want to see the Birds pass defenders in secondary come right up on the line of scrimmage and jam the Broncos receivers in order to delay their release downfield.  This is a lost art in the NFL and that's why so many of the secondaries are getting roasted.  One of the key factors needed to make Manning hold on to the football longer than he wants to do is rerouting or jamming the receivers.
Manning is in his second-year back from a career threatening neck injury and he doesn't want to get hit any more times than he has to.  He wants the ball out of his hands immediately.  He starts to panic when he's forced to hold onto it because he knows what's coming.
I want to see the Eagles defense take away those check downs and short throws to the tight end to make Manning hold onto the football.  The longer he holds onto it, the more chance the Birds will have of getting some hits on him.   Jamming the receivers will disrupt the timing between the veteran quarterback and his targets.