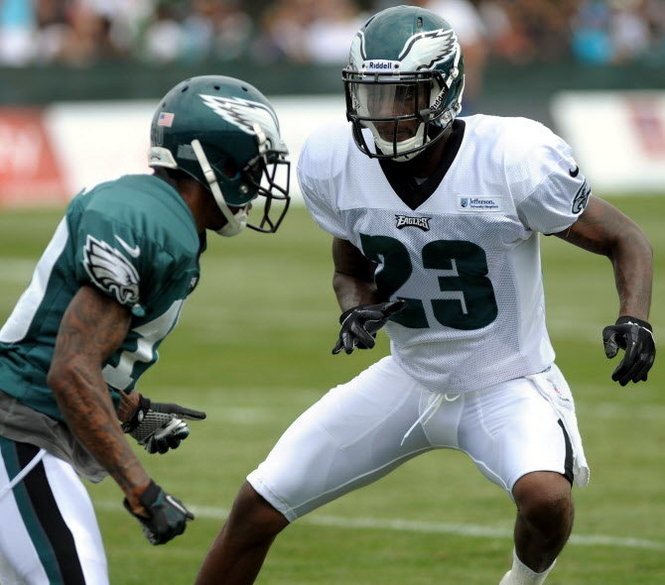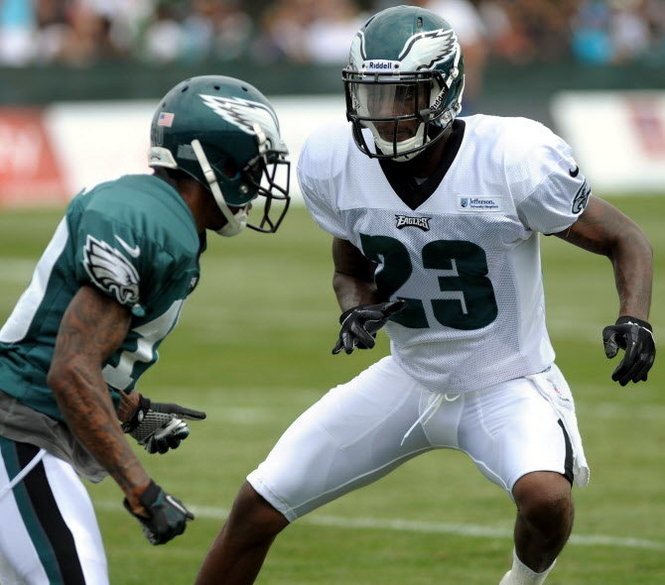 I knew the Eagles defense was in trouble on Sunday because I had seen Dominique Rodgers-Cromartie cover DeSean Jackson like a blanket throughout the 2012 training camp.  DRC put on a show that offseason by showing that he was one of the few defensive backs in the NFL, who could run with Jackson.
DRC might be the most talented cornerback in the NFL, but he wasn't motivated last year.  You've got to keep a foot up his butt and demand that he play up to his capabilities.  Bronco defensive coordinator Jack Del Rio knows how to do that.  He demands excellence from his players.  That wasn't the case last year with the Eagles defensive coaches.  They didn't demand the best from DRC, so he got bored and went through the motions.  Now he's playing the way he's capable of doing.
I think the other Eagles cornerback a year ago, Nmandi Asomugha was a bad influence on him because the former Oakland Raider doesn't love to play the game.  DRC was motivated on Sunday.  He was going to get the chance to do something he knew he could do, cover DeSean Jackson.
Any teams in the NFL, who have a defensive back who can cover Jackson man-to-man, will be able to shut down the Eagles passing game.  They won't have to use one of their safeties to stay deep for Jackson.  Number 10's number one ability is to get deep with his speed.  He doesn't run great short or intermediate routes.  DRC is just as fast as Jackson and he showed that throughout the 2012 training camp.  He, in fact challenged Jackson to a race and DeSean never took him up on it, so Jackson went into the game knowing his couldn't outrun DRC.
I'm sure DRC gave Del Rio all this information, so the defensive coordinator designed his game plan with the thought of letting DRC handle Jackson by himself and he did just that.  He was held to only two catches for 34 yards.  That's what you call being blanketed.
Del Rio and the Broncos were also able to put one of their safeties in the box as a way of helping to stop running back LeSean McCoy, who had trouble breathing in the high altitude.   They blanketed the Birds tight ends with their speedy linebackers.  I thought Chip Kelly was going to use his tight ends more or go to Damaris Johnson as a way of beating Denver's man-to-man coverages, but he stayed with same lineup he had used in the previous week and that must change.
The Birds passing attack consists of starting wide receivers Jackson, along with Riley Cooper and Jason Avant, who are both slow and poor number two receivers.  There are hundreds of defensive backs in the NFL, who can cover these guys easily, so everybody is going to play them man-to-man the rest of the year, unless Kelly uses Johnson and his tight ends.