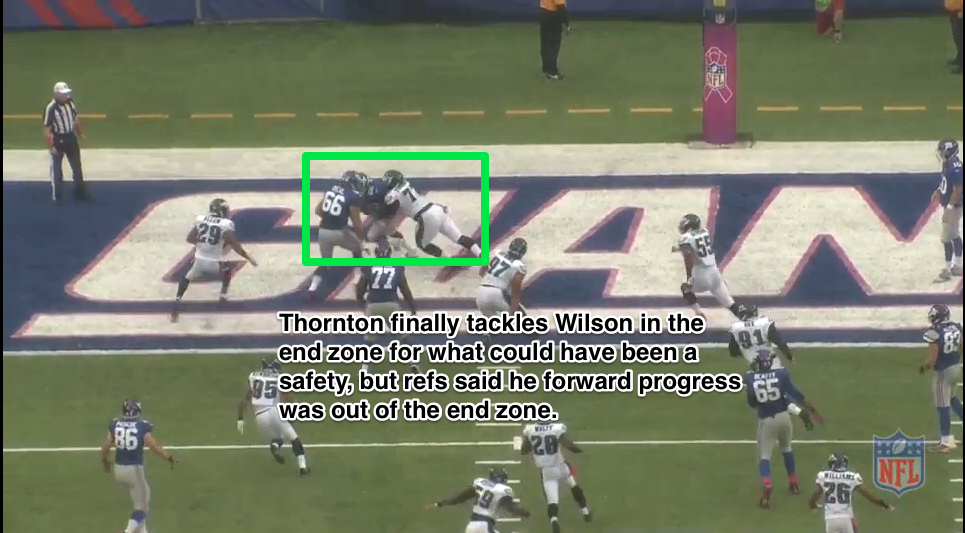 The Eagles defensive line needs to dominant on Sunday against the Bucs.  That means winning the individual one-on-one battles.  Game after game we're not hearing enough from Fletcher Cox and nose tackle Isaac Sopoaga.  The Buccaneers are going to try to outmuscle the Eagles with three tight end formations and unbalanced lines with extra offensive tackles in the game.  The Eagles defensive line needs to take their big boy pads down to Tampa Bay this weekend.
The Eagles defense has done a good job against the run so far this season, but part of that success has been their inability to stop the pass.  On Sunday that run defense is going to get seriously tested by second-year running back Doug Martin, who ran for 1454 yards a year ago in his rookie season, and he is very capable of taking over a game.
I think this is going to be a low-scoring game, so the Birds defense needs to perform at their best.
If the Birds defensive line can win the battle at the line of scrimmage and the linebackers, they'll be able to focus on putting pressure on rookie quarterback Mike Glennon.
Winning the battle at the line of scrimmage starts with the Birds defensive linemen, then the linebackers.
On this past Sunday there was a play in which we saw the kind of domination, which we need to see more dominating play we saw by Birds defensive end Cedric Thornton.
On one play, with the Giants backed up near their goal line, Thornton overpowered Giants right guard Dave Diehl and drove him into the backfield.  New York running back David Wilson didn't know what to do.
Diehl was getting driven into the backfield by Thornton.  Should Wilson try to cut back or should he keep going outside on the play?  Both of his choices were bad, since Thornton had thrown Diehl off of him and was closing in him.  Wilson scrambled away from Thornton when the big defensive end tried to tackle him.
There was only one big problem for Wilson.  He was now in the end zone and in jeopardy of being trapped for a safety.  He tried to cut to his left, then he tried to go to his right, then was tackled by Thornton in the end zone.
Thornton continues to outplay Cox, who was the first round pick, and supposed to be the best defensive lineman on this team.  We need to see Cox driving offensive linemen into the offensive backfield.  We need to see him overpowering offensive linemen.  Tampa Bay would be a good place for him to start.