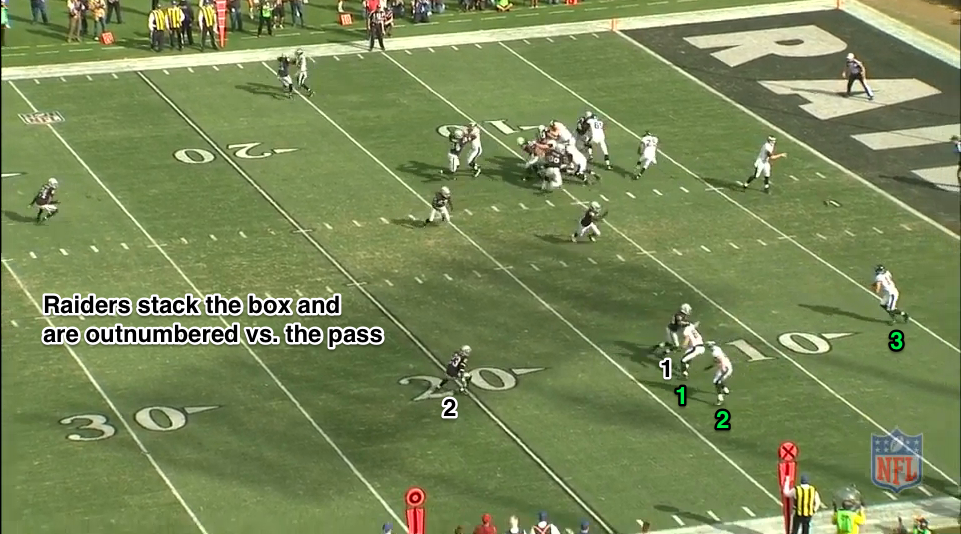 Everything is breaking right for the Eagles at the moment.  They should be able to take advantage of the injury to Aaron Rodgers because the quarterback backing up Rodgers is Seneca Wallace and he is barely at a NFL quarterback level.  He's a good athlete, but he's short and he has a weak, pop-gun arm.  It will be difficult for him to throw the football down he field, so the Eagles defense will be able to crowd the line of scrimmage, take away the Green Bay running game and dare Wallace to beat them .
In this past Monday's battle with the Chicago Bears, Wallace completed 11 of 19 attempts for only 114 yards and one interception.  I don't think he's much of a threat, unless he's able to hide behind a good running game and a good defense.
If the Eagles offense can score over 21 points and the defense can keep the Green Bay  running game in check, the Birds will likely get a win because Wallace can't get it done without a lot of help.  He just doesn't have the skills.  The Packers offensive coaches are going to put the football on the ground and pound it with running backs Eddie Lacy and James Starks.  They have no chance of winning the football game by depending on Wallace to carry them.
Lacy and Starks are both good running backs and Lacy is a big monster of a back, but the Birds young defensive line is growing by leaps and bounds.  I have been most impressed with the progress they have made.  They're getting better and more confident every time they step on the field.  I think they will limit the Packers running game and that will expose Wallace, who isn't ready for primetime.
This game won't be a cake walk for Nick Foles and the Eagles offense because Green Bay Packers defensive coordinator Dom Capers will do a much better job than Oakland defensive coordinator Jason Tarver.  The Raiders defense did not play on a NFL level last week.  That performance by Oakland defense was not at a legitimate NFL-level because many times the Raiders didn't have enough defensive backs in position to stop the Eagles pass play.
Chip Kelly does a great job of getting his playmakers in one-on-one situations by utilizing spacing.  They isolated Riley Cooper on rookie cornerback D.J. Hayden.  They got DeSean Jackson in an isolated one-on-one situation.  Kelly has his quarterbacks trained to exploit any numbers advantages.  Nick Foles did a great of finding those adventages on Sunday.
The Raiders were willing to get destroyed through the air, in order to be able to stack the box to control LeSean McCoy.   They surrendered seven touchdown passes in only two and half quarters in order to stop the Eagles running game.  That was a foolish game plan that Tarver put together.
Early in the game, they had two defensive backs lined up outside against three Eagles receivers.  Are you kidding me?  You have no choice but to put three defenders outside with those three receivers.  The Eagles threw the ball to Riley Cooper on a quick screen and he ran 42 yards down the sideline.  That is incompetence on the part of the defensive coordinator.
They gave up seven touchdown passes, but continued to play man to man defense against receivers who they could not cover.  A competent defensive coordinator would have switched to zone coverages.  It's not that complicated.  If I were the head coach of the Raiders, I would have stepped in at halftime and made Tarver switch to zone coverages..
McCoy will likely get opportunities this week to have a big day because the Packers will likely put stopping the Eagles passing game as they number one priority.  I doubt the any of the Eagles future opponents stack the box the way the Raiders did last Sunday.
I guarantee you, Packers defensive coordinator Capers will employ sound pass coverages against the Birds, so moving the football will be much more difficult.  The Packers also have a very good defensive backfield.