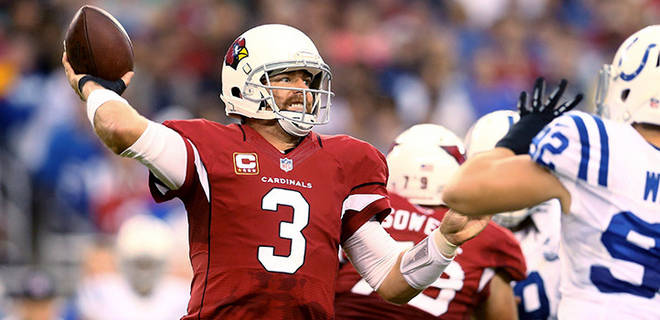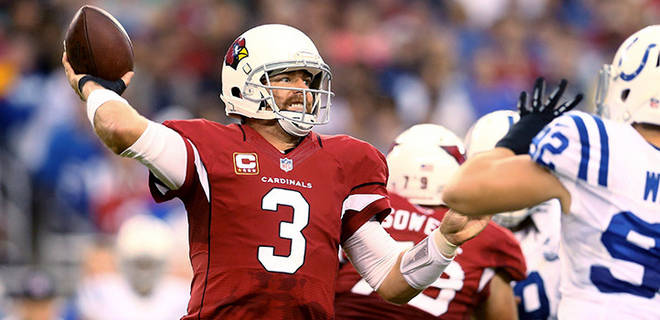 The Eagles run defense had better show up on Sunday and get started fast.  The Cardinals don't have a dominating running game, but it's good enough to keep a defense honest and it buys more time for quarterback Carson Palmer to look up a very good wide receiver duo in Larry Fitzgerald and Michael Floyd.
The Cardinals running backs Rashard Mendenhall and Andre Ellington got things going early and it kept the Indianapolis Colts defense off balance.  They had to honor the run fakes and that allowed Palmer, Fitzgerald and Floyd to get in a rhythm early.
Mendenhall and Ellington aren't great backs, but they do run hard.   They're capable of breaking tackles and do make people miss every now and then.  The Birds front seven must eliminate the run threat.  They need to get Palmer isolated in must-passing situations, so they can get after him with their pass rush and blitzes.
Billy Davis' defense must get pressure up the middle on Palmer to get him off of his spot.  He's a much better quarterback when he's able to plant his feet.  If he has to move, he's not the same guy.  Palmer doesn't have quick feet, so making him move really bothers him.
I want to see those defensive tackles turned loose to get pressure in Palmer's face, but the only way you can do that is by eliminating the run threat.  Davis should blitz the inside linebackers every now and then to keep the offensive line and Palmer guessing.
Fitzgerald and Floyd both have great size and are capable of going up catching the football over defenders.  Tackling after the catch and hustling to the football by everybody else will be needed because both of these guys break tackles.
Palmer will throw the football to Fitzgerald regardless of how many guys are covering him, so the defensive backs responsible for him had better be expecting the football to come his way.  Floyd is a big, physical receiver, who is starting to come into his own and Palmer has confidence in him.
They've got a good passing game because Palmer is a veteran signal caller, who can read the coverages and make all the throws. He has the confidence to throw the ball early on anticipation throws and he's got two big, athletic targets to work with.  He has thrown an interception in every game except this past Sunday's win over the Colts, so he does throw the ball up for grabs.
The Eagles defensive backs are going to get some interception opportunities.  They must catch the football if it hits their hands.  The DB's and linebackers must expect the ball to hit their hands on each play.  Get ready to catch the football this week.
They're going to be some situations where the defensive backs is covering a receiver as he makes a cut.  When the defensive back makes the cut to stay with him, then turns to look the for the ball, it's going to be right there.  They must catch it.
I could see this game being won or lost on an interception opportunity.  We all know how important turnovers are in the NFL  Hopefully, it's the team in the midnight green that takes advantage of the opportunities.