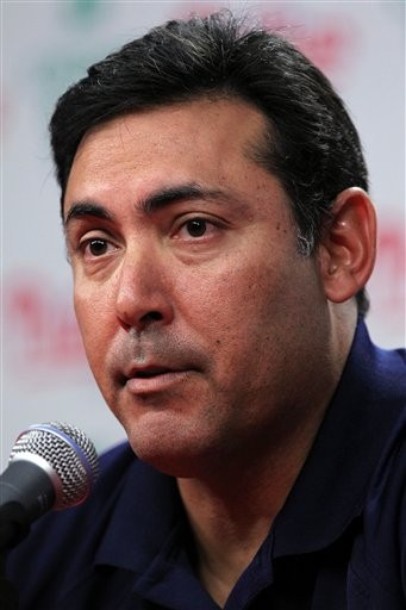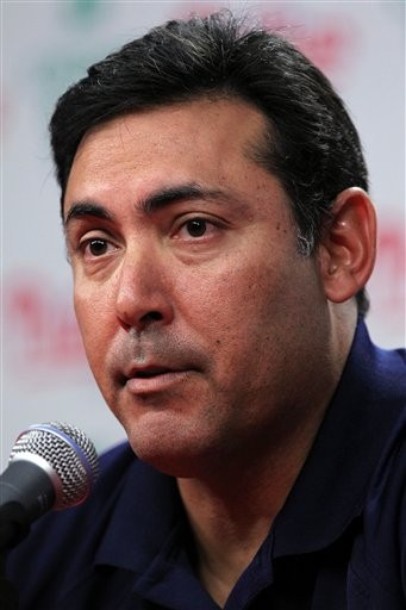 Baseball's winter meetings have just about concluded, but there is still time for the Phillies to make moves. Which means it's that time of year again to begin talking about the Phillies Hot Stove. This offseason is more important then ever for GM Ruben Amaro Jr. as he is on the hot seat after making the managerial change last season naming Ryan Sandberg the team's new manager. Amaro Jr. also is aware that his Phillies have multiple needs he must address, and one big splash in the free agent market wont fix a thing. Amaro says that he has already made offers on numerous free agent players, but we have all heard this song and dance before.
WHO WILL THE PHILLIES BE LOSING:
• The Phillies have lost backup catcher Erik Kratz, who they traded away in order to acquire the services of reliever Brad Lincoln. Kratz had been a solid backup catcher, and the Phils will look to fill void with veteran Will Neives.
• Roy Hallday has decided to retire. Halladay had battled through injury problems during the last two years of his career, and he just couldn't get back to being anything close to what he was in his prime.
WHO THE PHILLIES MIGHT ADD:
• As far as pitchers go possibilities of players tied to the Phillies wish list are Ubaldo Jimenez which could be a nice pick up as he had a decent year last season for Cleveland. Matt Garza has also been a name thrown out there. Also David Price has been named in a possible trade situation that would include Jesse Biddle & Maikel Franco but it is unlikely that will be enough to make the deal happen.
• Some position players on tied to the Phillies rumor mill are, outfielder Nelson Cruz that would be a great pick up, as another outfielder is a must. Carlos Beltran has also been another outfielder named but might be quite pricey.
No matter what the Phillies do this offseason it is going to take some great negotiating by Ruben Amaro, as the Phillies currently have 7 players under contract for 2014 for about 120$ million dollars. Almost all of that money is tied up in Ryan Howard, Cole Hamels, Cliff Lee,and Jonathan Papelbon. All of the money tied up is before any arbitration hearings that will be sure to raise the roster salary. The moral of the story is the Phillies have a lot of money tied up and not a lot of money to play with to get new players that will help them win, so Ruben Amaro Jr. will have to pull out every trick he has.