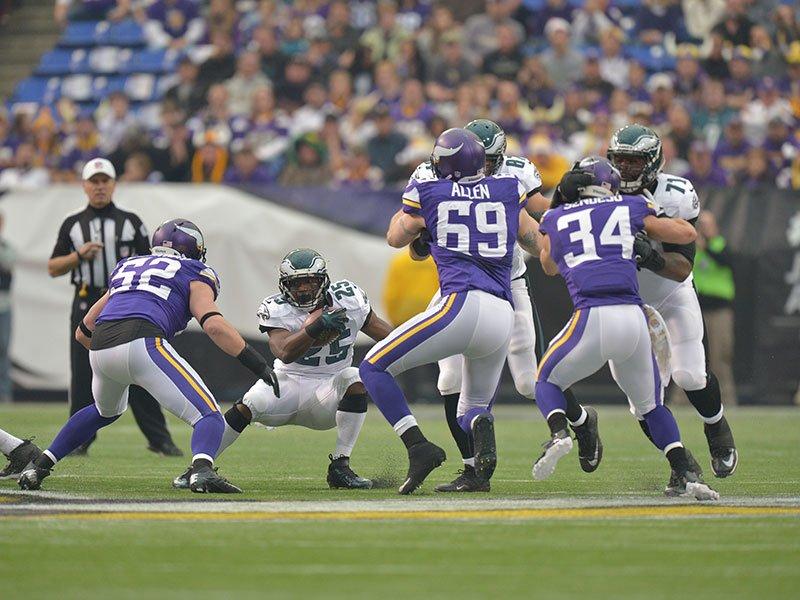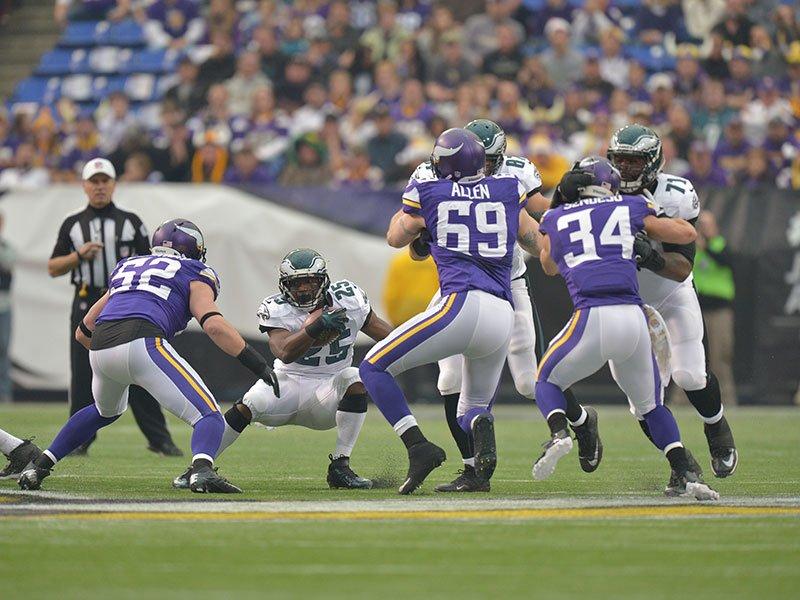 The Eagles offensive coordinator Pat Shurmur and defensive coordinator Billy Davis addressed the media earlier this morning.  Now the team is practicing in the dome on this rainy day and we're going to get the chance to talk the players later on.
The offensive coordinator admitted that Nick Foles wasn't on top of game on Sunday.  He said number 9 missed some open receivers, but he talked about how hard Foles works and finished by expressing confidence in Foles correcting his mistakes for the game on Sunday night.
Shurmur played down the blowup by DeSean Jackson on the sidelines during the Vikings game.  The Birds offensive coordinator believes more has been made out of it that should have been.  According to Shurmur, emotional players on the sidelines isn't anything new to the NFL and I agree with him.
I've seen players fight in the locker room, then go out and play great together.   I've seen players fight coaches then go out and play great.  Every game I've ever played, I've seen coaches yell at players and players yell at players.  It's all part of the job.
Shurmur talked about how Chip Kelly and the Birds coaching staff was focused on trying to win the football game, so they only called for eight running plays to LeSean McCoy.  He said the Eagles coaching staff is only focused on trying to score as much as possible, regardless of whether they means running or throwing.
Billy Davis cut to the chase from the beginning and admitted that his defense played horribly.  He gave Matt Cassel credit for putting on a great performance.
Davis said they're planning on replacing nickel back Brandon Boykin with Patrick Chung and Roc Carmichael.  I almost fell out of my chair.  What one receiver in the NFL can Patrick Chung cover?  Seriously, I don't see how they feel Chung can replace Boykin.
Davis said the Bears may be the most talented offense they have faced all season long.  He talked about the great arm and ability of Jay Cutler.  Then he talked about the Bears two outstanding wide receivers Brandon Marshall and Alshon Jefferies.  He discussed their do-it-all running back Matt Forte, who is just as good of a receiver as he is a ball carrier.  Davis mentioned tight end Martellus Bennett, who is big and fast.
According to Davis, the Bears have everything you need offensively and their head coach, Marc Trestman  is considered an offensive wizard.
Davis said his players are over the embarrassing performance against the Vikings and they've got their minds on the Bears.
They had better come ready to play or the Bears might score a 100 points in this game.  The Vikings weren't nearly as talented as Chicago and they put up 48 on the Eagles defense.
Fear of being in embarrassed in front of the nation on nationally television, should be enough to motivate this defensive unit to step up their game on Sunday.