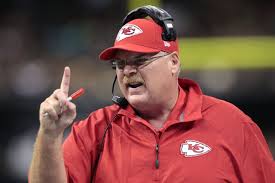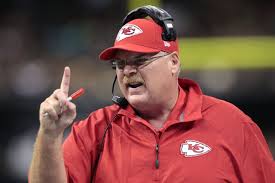 Up 31-10 at the half, Andy Reid and the Kansas City Chiefs seemed destined to advance to the second round of the playoffs.
However, Andrew Luck and the Indianapolis Colts put on an incredible show in the final two quarters, outscoring Reid's Chiefs 35-13 in the final 30 minutes.
If you didn't get a chance to watch the game, or tuned out at the half, you missed one of greatest comebacks in NFL history. Before today, only two teams in league history have rallied to win from a 28-point deficit.
The Colts didn't just overcome a 28-point hole, they overcame four turnovers, including two in the second half. Luck began the third quarter by throwing a pick on the opening possession that seemed to be the final nail in the Colts' coffin.
However, a fumble from Alex Smith began to turn things around, and began a shift in momentum unlike anything ever seen before. The Colts caught fire from that point forward.
The Indianapolis offense found their groove, and lit up the scoreboard at a lightning-fast pace that would have made Chip Kelly jealous. Four of the five Indy touchdowns were scored in drives that were under two minutes.
Reid had no adjustments for what the Colts were doing. His team went into a shell, and played "not to lose". They couldn't keep up with the intensity of the Colts, and forced themselves to settle for three instead of seven on two of their second half drives. The eight points left on the field would come back to haunt Kansas City, whose season came to an end.
For Andy Reid and the Chiefs, you couldn't possibly go down in a more humiliating fashion.