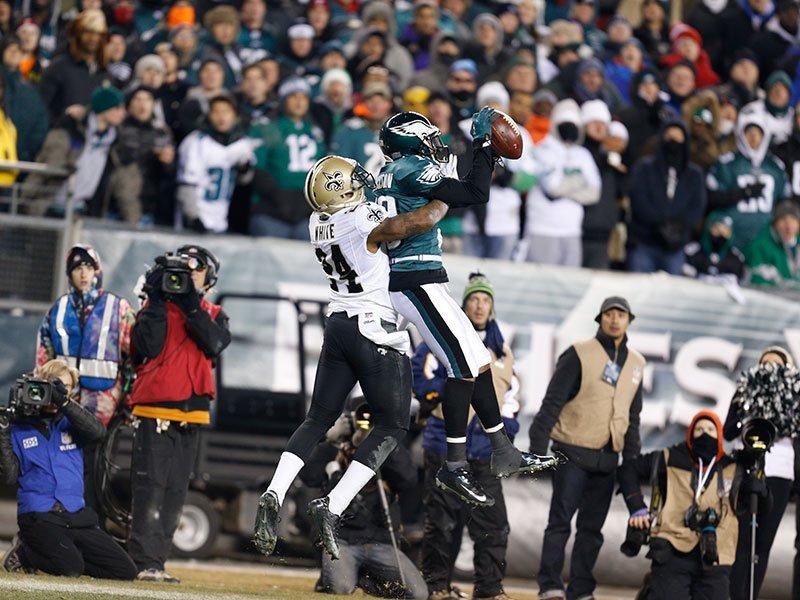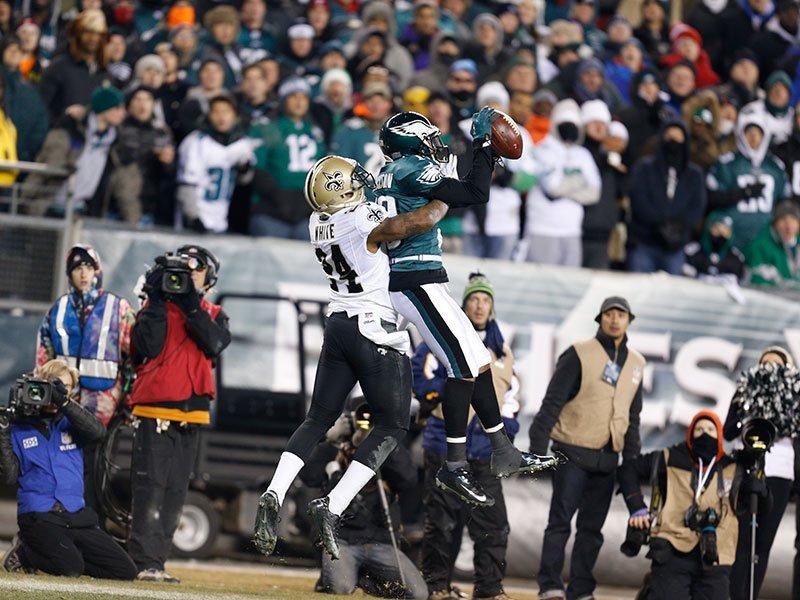 DeSean Jackson wants the five-year $48.3 million dollar contract he signed in March of 2012 restructured and/or renewed.  The deal, which included a $10 million dollar signing bonus paid Jackson $6.75 million in 2013 and will pay him $10.25 million in 2014, but only $250,00 of this coming year's salary is guaranteed.  Jackson wants more of the money guaranteed.
Jackson had the best season of his career in 2013-2014.  He caught 82 passes for 1332 yards with nine of those catches being for touchdowns.  He showed maturity as a player in being more of a team leader and helping to deal with some of the distractions, which threatened to split the team.  I remember him biting his tongue as he refused to criticize his fellow receivers, even though he was being double-teamed.
I think the Birds could solve this problem with Jackson by taking some of the money he's supposed to make over the next couple of  years and giving him some of it in a bonus.  The reason more of his money wasn't guaranteed was because they wanted to be sure he would produce and he did produce this season.  I didn't like the way he faded in the last couple of games and the playoffs, so I would only be willing to increase his $48.3 million dollar package to $50 million.
I would stress to Jackson that we need production out of him in the big games against the best teams in the league.  The diminutive wide receiver should try to improve his route-running to the point where no cornerback in the league should be able to cover him one-on-one.  I would like to see him work on the cuts in his routes.  We know he has the deep speed, but I want to see him improve his short an intermediate routes.
Back to his contract, changing his deal to put more money in a bonus would lessen how much Jackson is costing them on their salary cap and put money in his pocket right now.  Jackson is scheduled to make $9.75 million in 2015 and 2016, but you don't want to start paying that money because there's no guarantee that he'll still be here or still be playing in the NFL .
If the Birds were to work out a deal with Jackson and his agent to give him a bonus I think the wide receiver would be happy.