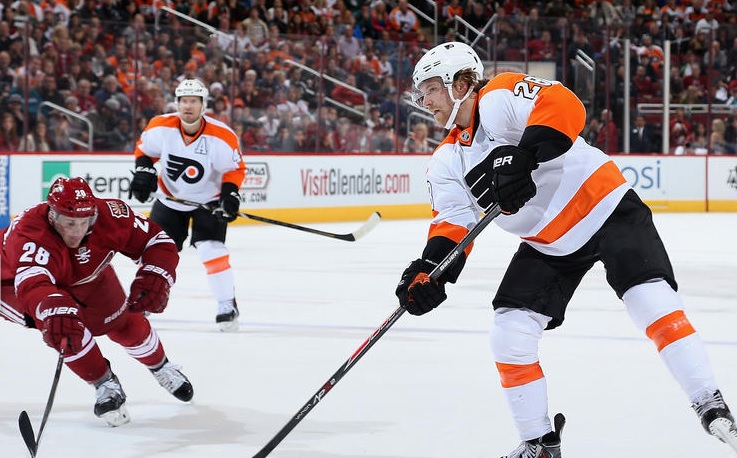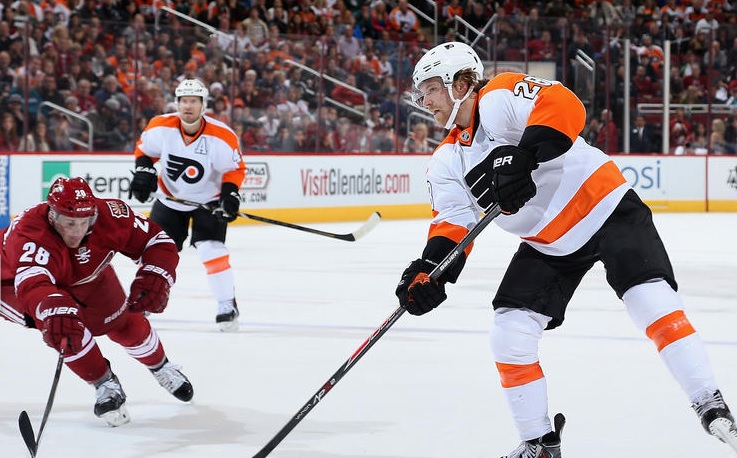 The deadline for finalizing the Olympic rosters for men's ice hockey was extended to January 7 in late December at the request of the Russian federation, who are hosting the 2014 Winter Olympics at Sochi, Russia. Some of the rosters, including Team USA, were already announced a week ago. There will be five members of the Philadelphia Flyers headed to the Olympics, but barring an injury, captain Claude Giroux will be staying home.
The five Flyers that made their respective Olympic squads are:
Michael Raffl, Team Austria
Jakub Voracek, Team Czech Republic
Kimmo Timonen, Team Finland
Andrej Meszaros, Team Slovakia
Mark Streit, Team Switzerland
This will likely be Timonen's final international appearance, as the 38 year-old has been considering retirement since even before this season began. Streit, 36, has the benefit that he is still regarded as one of the top Swiss defensemen and could potentially make the 2018 team barring injuries (he's signed with the Flyers through 2018, so it's not likely he would be retired).
Giroux's snub comes with the caveat that he is likely to be the first forward called as a replacement if needed. Steve Yzerman, Team Canada's executive director, told reporters, "Claude Giroux's a great player. In the event of an injury, he's a guy…. they're all in consideration."
While unfortunate news for Giroux, the benefit for Flyers fans is twofold. The exclusion means that Giroux could be resting over the two week break in February instead of subjecting himself to the possibility of an injury at the Olympics.
It also means that Giroux is probably going to be "pissed off," and an angry captain may help propel the Flyers even further in the standings. Per Frank Seravalli of the Daily New, Wayne Simmonds told reporters, "Claude is the type of guy who will want to prove Canada for not picking him. I think he will be unbelievable from now on."
For American Flyers fans, this is also advantageous. No other Canadian has scored more points in the NHL over the last three seasons than Claude Giroux, and only Evgeni Malkin of the Pittsburgh Penguins has more points in total.
Go Team USA!