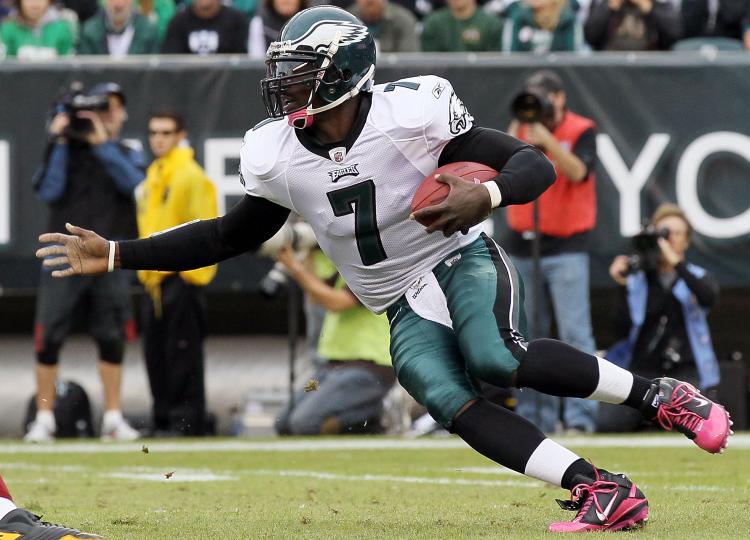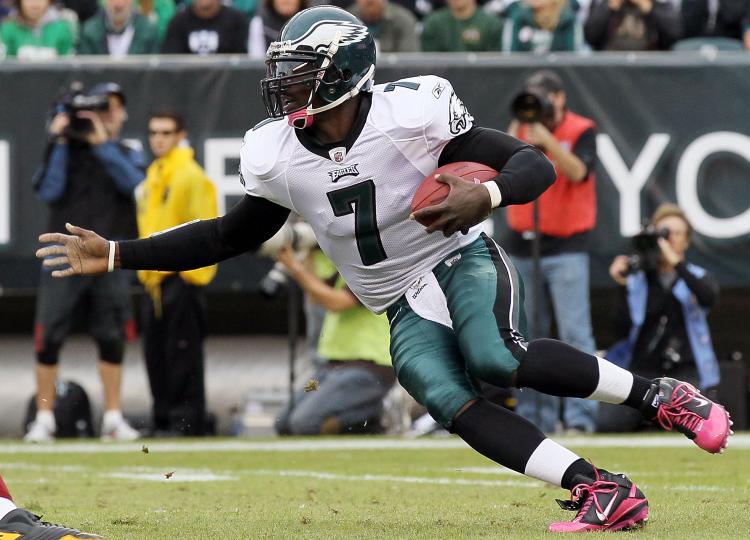 The Philadelphia Eagles must cut ties with Michael Vick. The former starter, the designated leader in the locker room has seen his role with this team assigned to other players. His elite speed and the elusiveness in the open field are in the past. The belief that he can still be productive at a high level is for another franchise to commit a false sense of hope to. Vick is no longer needed, and for me, no longer beneficial to our football team.
Could he start for another NFL team? Sure, a few games before an injury sidelines him again, but it will certainly put some extra fans in the seats. Will he find work as a back-up for another NFL team?
Absolutely, Vick has demonstrated he is a positive figure in the locker room, and can assist with the maturation process of younger players.
I have no animosity for the guy; I simply just feel the attention that he credits should be distributed to other players. When he lost his job to injury, he did all you could ask for from a veteran player with assisting the coaches and young quarterback.
How will Vick be remembered in Philadelphia? Does the 2010 season serve as the first thought for Eagles fans? Do the turnovers and inconsistency trump all statistical accolades? Are there still those who turn their back to the Eagles for signing Michael after his incarceration?
Vick has been with the team for five years now and a constant professional during his tenure in Philadelphia. He provided the veteran presence for the rookie head coach coming from the college ranks and for a young quarterback just getting his feet wet in the NFL.
I believe the Eagles are at a different place moving forward and no longer need the services of the injury prone and aging "once was."
Vick should not return for the 2014 season, I wish him well in free agency.