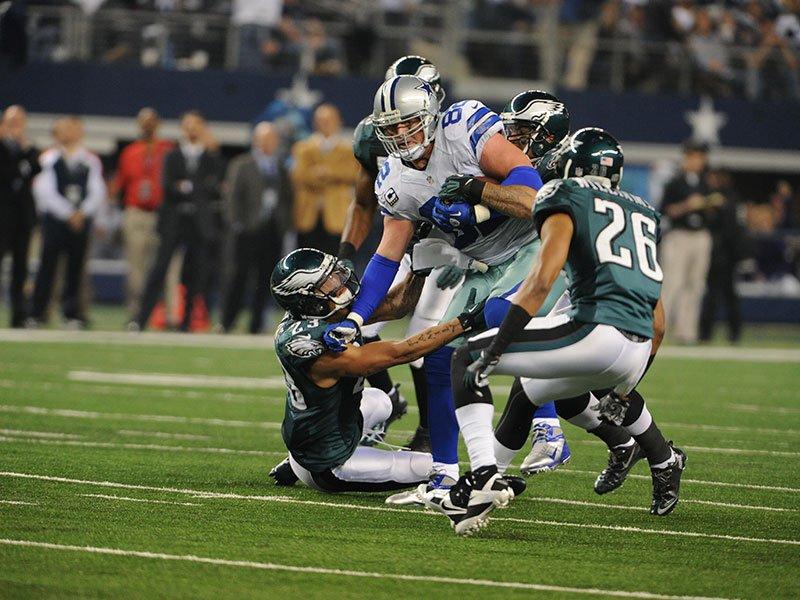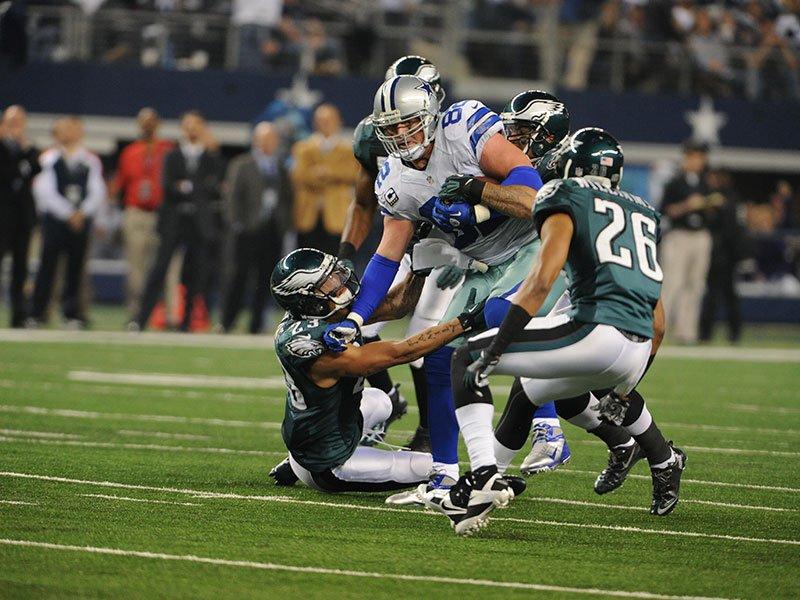 Eagles General Manager Howie Roseman isn't going to repeat what he did during the off season before forming the Dream Team of 2011.  It turned out to not be a dream team but a nightmare.  You remember that summer when Roseman and the city were celebrating as the signed all the big free agents such as:  Jason Babin, Ronnie Brown, Vince Young, Evan Mathis, Nnamdi Asomugha Steve Smith, and Cullen Jenkins.  They were supposed to be putting together a juggernaut of a football team, but it all blew up.
Roseman has leaned a valuable less from that season.  You don't build the core of your team with free agents.
"We have to learn from that moment," Roseman told CSNPhilly.com. "I would say we're going to continue to try to build this team the right way, and there are no quick fixes in the National Football League."
"No matter where we are right now, or what we finished with, we've got to keep the process right and build onto a young team, hopefully have a good core group of players we can build on and with, and do things the right way."
Last year Roseman and the Birds front office signed a number of middle of road free agents like LB Connor Barwin, TE James Casey, CB Cary Williams, CB Bradley Fletcher, S Patrick Chung, P Donnie Jones, and Isaac Sopoaga.  Signing free agents that don't have the huge contracts allows the Eagles to hit on some of the signings and miss on others.  When they ink the big money guys like they did with Asomugha, they can't afford to miss.
"It's interesting, because when you look at it, if you can sign a bunch of guys that maybe aren't the high-priced guys, you have a chance to kind of have a batting average, as opposed to if you sign one or two big-priced guys and one or two don't work out, it kind of puts you in a bind," Roseman said.
"So if you sign a bunch of good players, solid players, and you sign a bunch of them, you want them all to work out, but you don't necessarily count on them and it doesn't really hurt your team going forward if one or two don't work out.
"That group as a whole, I think they contributed a lot to our football team. We certainly weren't perfect on our free agent signings, but I thought it matched what was out there in free agency last year, and I thought served us well."
I agree with the idea of getting middle of road guys because most of the players that become free agents are out there for a reason.  The main reason the Birds made major improvements this past season was because of their success in the draft, especially 2012.  Nick Foles was drafted in the 3rd round of that draft.  Fletcher Cox was number one.  Brandon Boykin was drafted in the fourth round that year.
Here's the Birds list of unrestricted free agents:  quarterback Michael Vick, wide receiver Riley Cooper, wide receiver Jeremy Maclin, defensive lineman Clifton Geathers, safety Nate Allen, safety Kurt Coleman, linebacker Phillip Hunt and punter Donnie Jones.  Which ones would you resign and which ones would you let walk?
The Eagles are desperate for help at the safety position.  It just so happens that there are two second team All-Pro safeties, Cleveland's T.J. Ward and Buffalo's Jairius Byrd  who played for Kelly at Oregon, who are available via free agency.  Each of them would be major improvements over the Birds 2013 safeties.  Ward and Byrd are both 27 years old, so they're in the peak years of their careers.