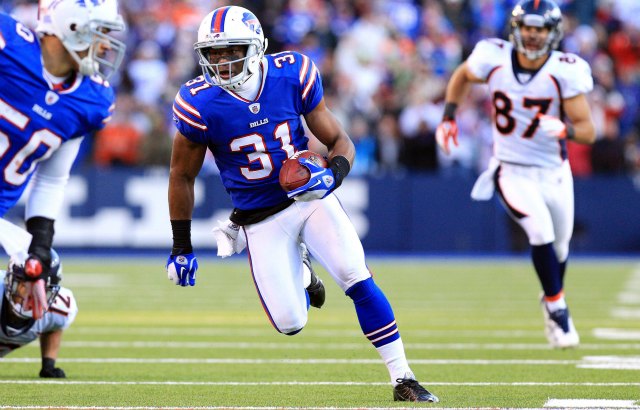 They say a sequel can never match the original.  That's one of the reasons Chip Kelly and the Eagles have their work cut out for them in 2014.  Birds fans are expecting the Kelly and company to not only match what they did this season, they're expecting to surpass it.  Anything less will be a tremendous let down, so GM Howie Roseman and Kelly will be under pressure to make the right moves to improve this football team.
In 2013, the Eagles had one of the best free agencies in team history, hiring Chip Kelly and making additions like Connor Barwin, Cary Williams, and Donnie Jones. It also produced another solid draft that saw players like Bennie Logan, Zach Ertz, Lane Johnson, and Earl Wolff all see extended playing time.
So what will the Eagles do to hit another home run? Here are the areas that need improvement and some possible moves that could be made.
On offense, the Eagles need to improve depth at several positions and figure out what they need to do at wide receiver.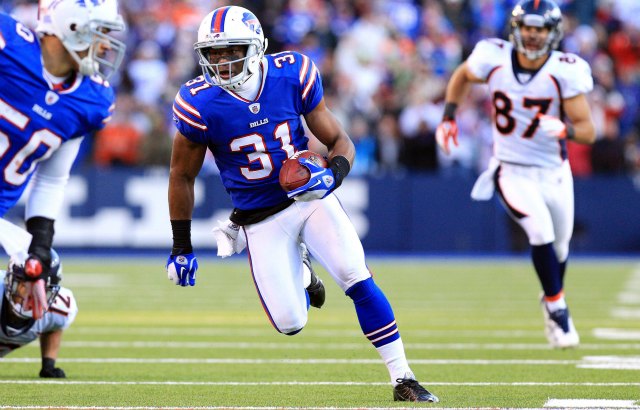 With Michael Vick likely departing to seek a starting job elsewhere, Chip Kelly needs to find a dependable veteran to back up Nick Foles, in case he where to go down with an injury. Matt Barkley is a project player at this stage of his career, and G.J. Kinne is too much of an unknown to be relied on as the number three. Chad Henne is a free agent, and has starting experience. He would be a solid number two behind Foles.
Even though LeSean McCoy is the best running back in the NFL, the Eagles could use a more dependable backup. It's not that Bryce Brown or Chris Polk are bad players, but you would like someone more dynamic in case McCoy gets injured. Remember how many times you gasped when it appeared McCoy got a serious injury? An intriguing signing would be Darren McFadden. McFadden has star potential, but can never stay healthy. With Chip Kelly's radical health program, perhaps McFadden can stay healthy and be a productive backup.
The biggest hole for the Eagles on the offensive side of ball is wide receiver. Jeremy Maclin and Riley Cooper are both free agents. Maclin tore his ACL last summer, and while he is expected to recover, one should not assume he will be back to regular form. Cooper enjoyed a productive stretch in the middle of the season, but he trailed off at the end of 2013. It would be wise to bring back both and have them compete for the number two job behind DeSean Jackson. If Cooper or Maclin walk this offseason, the Eagles should look to bring in Denver's Eric Decker. Decker is the same height as Cooper (6'3″) and has been very productive since he joined the Broncos. He will likely cost $8 million per year, but he would be worth every penny. Also, the draft is loaded with receivers, notably Sammie Watkins of Clemson. Watkins is rated high by scouts, but off the field issues could see him drop.
On defense, the Eagles desperately need to bring in a safety, add another pass rushing outside linebacker, and acquire a run stuffing defensive tackle.
The safety position has been a sore spot since the Eagles let Brian Dawkins walk as a free agent several years ago. Patrick Chung is likely to get cut, while Nate Allen is scheduled to become a free agent. The Eagles can go two routes: go after big ticket free agents TJ Ward or Jairus Byrd, or draft Calvin Pryor or Ha-Ha Clinton Dix (yes, that's his name). Ward and Byrd will likely command big dollars and both are eligible for the Franchise Tag. It is unlikely that both will become available, unless via trade. Pryor and Clinton Dix are both ballhawks and play the run well. Both will likely be taken in the first round of the NFL draft.
Connor Barwin and Trent Cole did a good job this past season at OLB. However, Barwin had only five sacks, while Cole had eight (and almost all of them came in the last month of the season.) Plus, Trent Cole is turning 32 next season and isn't getting any younger. The Eagles should look to later in the draft to draft someone like Jeremiah Attaochu, a projected third round pick out of Georgia Tech. Attaochu is fiery player who is very aggressive when he rushed the passer. As a third down specialist, he can thrive teeing off on Quarterbacks.
Finally, the Eagles should look to add more size to their defensive line. Despite ranking as one of the better defenses against the run, the Eagles' defensive line is a bit undersized for a 3-4. In the wild-card game against the Saints, the veteran offensive line of the Saints bullied Fletcher Cox , Bennie Logan, and Cedric Thornton. Linval Joseph of the Giants is a space eater at 6'4 323 lbs and plays the run well. He can be plugged at Nose tackle and allow Bennie Logan to play more at Defensive End. DC Billy Davis loves to rotate his lineman and Joseph would be a very nice addition to the D-line.
On Special Teams, there are two major holes the Eagles need to solve, kicker and punt returner.
Alex Henery isn't the most popular guy in Philadelphia right now. He has taken a lot of flak for his play in the recent wild-card game, missing a makeable field goal and hardly getting any touchbacks on his kickoffs. In fact, Henery's touchback percentage ranks him 24th in the NFL. If the Eagles want to bring in someone who excels at kickoffs, look no further than to Graham Gano. Gano led the league in touchback percentage, and made 21 of 24 field goals. He seems to be much improved than when he played for the Redskins, where his kicking was far more erratic.
The Eagles lack a dynamic returner who is solely a special teams player. DeSean Jackson, the team's number one receiver, shouldn't have to return punts all the time and should be used only in desperate situations. If the Birds want to make a splash, Devin Hester is a free agent. Hester was used as a special teamer solely by the Bears and is still a threat when he gets the ball.
Got all that? If the Eagles want to repeat as NFC East Division champs and ascend to NFC contenders, there are moves that need to be made. Training camp can't come soon enough.