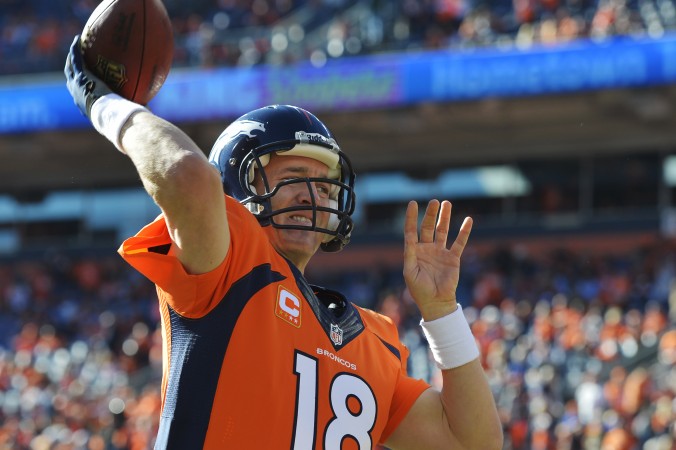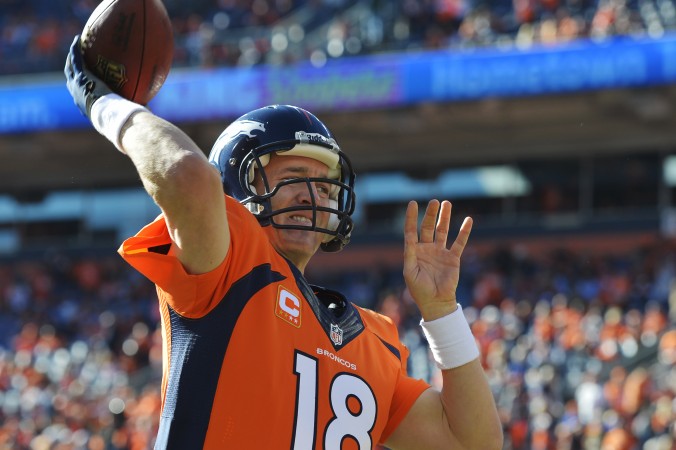 It's Monday morning early and I'm still not over yesterday's football games.  The Denver/New England game was all about the quarterbacks and Peyton Manning and the Broncos put on a clinic from the start of the game until the finish.  Tom Brady and Bill Belichick did a great job this year by getting this far, but they were totally outclassed by Denver in the AFC Championship game.
Manning sliced and diced up the New England coverages as he and his teammates controlled the game from start to finish.  He was especially effective on third and longs, which allowed Denver to control the ball and keep the sticks moving.  Manning completed 32 of 43 passes for 400 yards with two touchdown throws.  His quarterback rating for the game was 118.
He stepped up his game with everything on the line, now he needs to do it one more time against that tough Seahawks defense to be able to make a strong claim that he's the best to ever play the position.  I think he is the best regular season quarterback ever, but he hasn't been anywhere near that level in the playoffs.  Yesterday he played on the same level that he has played at in the regular season.
Brady wasn't at his best or anywhere near it against the Broncos.  He missed a couple of wide open receivers, who might have scored had he connected with them.  His deep passes were going much farther than he anticipated and he couldn't seem to get in a groove.  He completed 24 of 38 passes for 277 yards with one touchdown toss. His offensive line got outplayed by the Denver defensive front.
Denver will be tough for the Seahawks to beat in the Super Bowl, if they play well.  The Broncos offense is much better than the Seattle offense, but they must take care of the football against the best defense in the National Football League.