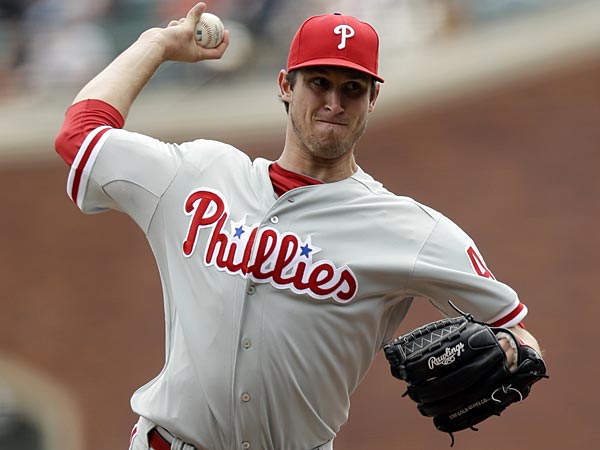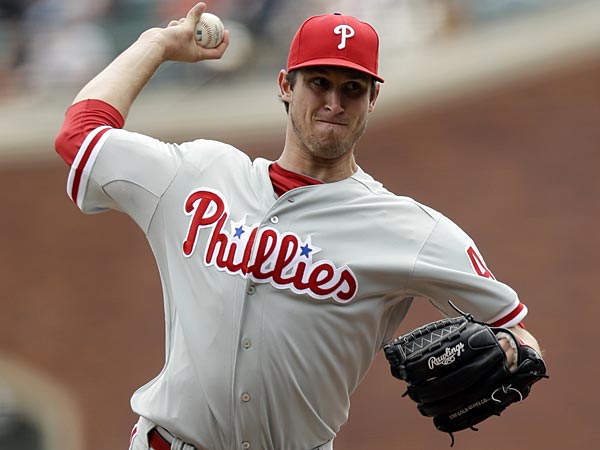 Pitchers and catchers haven't even been in Florida for a week, and already there's more bad news for the Phillies' rotation.
Jonathan Pettibone was unable to throw his scheduled bullpen session on Sunday after reporting soreness in his shoulder. The young pitcher made 18 starts for the Phillies in 2013 before being lost for the season with a right shoulder injury
General manager Ruben Amaro Jr. commented on Pettibone's status. "Hopefully it's nothing big, but it could be. Who knows?"
Given this team's recent failures to properly diagnose injuries, hearing the general manager come out and say something like "Who knows" isn't very reassuring.
Pettibone was set to compete for a spot in the rotation with Kyle Kendrick, Miguel Alfredo Gonzalez and Roberto Hernandez. This could potentially be a big setback for him, and cost him the chance to start the season in the big leagues.
Burnett Takes Halladay's Number
Apparently, when it comes to the numbers of former great players, the Phillies aren't the most sentimental organization.
Newly signed pitcher A.J. Burnett will done the number 34, which had belonged to Roy Halladay since 2010.
Halladay only played several years in Philadelphia, and didn't retire as a Phillie, but he was an athlete who gave it his all during his time and seemed to really respect and appreciate the fans of the city. I didn't expect the Phillies to retire his number, but it would have been classy to at least make it unavailable for a little while to show some respect for what Halladay did for the organization.