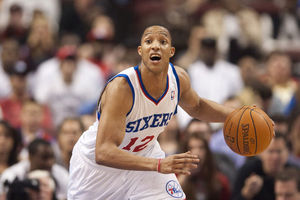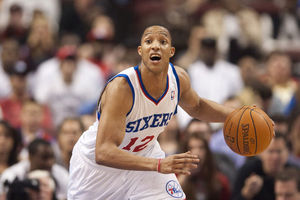 As the final minutes of the trade deadline came and went, the Sixers had one more big move up their sleeves.
The team sent Evan Turner and Lavoy Allen to the Indiana Pacers in exchange for former star Danny Granger and a future second round pick.
While a trade of Turner was expected all along, the Sixers figured to be in the market to acquire additional draft picks and not a big veteran name like Granger.
Just two years ago, Granger was the star of the Pacers before knee problems caused him to miss almost all of last season and opened the door for Paul George to emerge as an NBA star.
What role, if any, will Granger play for the Sixers? Will the team just waive him and eat the remaining money on his deal? Will they keep around to provide veteran guidance and leadership to their young roster?
Sixers Acquire Eric Maynor, Byron Mullens, Additional Picks
The Sixers also made two other minor moves before the trade deadline.
The first move was to acquire point guard Eric Maynor and two second round picks from the Washington Wizards as part of a three team deal that helped the Wizards land former 76er Andre Miller.
The team also acquired forward Byron Mullens from the Los Angeles Clippers. What the Sixers gave up in return isn't clear.