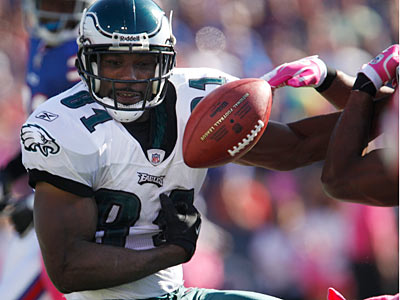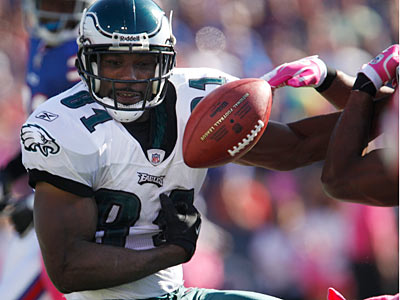 On Tuesday afternoon, the Philadelphia Eagles announced that they have released veteran wide receiver Jason Avant, parting ways with their fourth-round pick from 2006.
From a financial standpoint, its certainly understandable why the Eagles made the move. Avant was due to make over $4 million this year, as a fourth receiver. His role in the offense had diminished, and with Jeremy Maclin joining DeSean Jackson and Riley Cooper, Avant's role on the field would have lessened even more. It would  have been very difficult to justify Avant's salary given what his role would have been destined for in 2014.
However, I don't believe that it was necessarily the right move.
The Eagles weren't in any desperate need of cap space. Even after re-signing Riley Cooper and Jeremy Maclin, and handing out new deals to Jason Peters, Jason Kelce, and Cedric Thornton, the Eagles were in no danger of going over the cap.
While Avant might not have the on-field impact that he did several years ago, he was still a capable fourth receiver, still capable of making the tough catch and providing Nick Foles with an additional safety valve to turn to. He was always willing to do whatever it took for the team to succeed. Chip Kelly commented during the season about Avant's blocking ability, complimenting the veteran's willingness to block.
Avant's impact on the locker room can't be understated.
Over his eight seasons with the Eagles, he had established himself as a leader and one of the team's most respected veteran voices.
Avant was a mentor for a lot of young players, and also acted as a mediator between DeSean Jackson and wide receiver coach Bob Bicknell. Jackson and Bicknell reportedly had trouble seeing eye-to-eye with each other at times during the season, but Avant was able to help keep things from escalating any higher than they should have.
During the loss to the Minnesota Vikings, Jackson could be seen screaming at Bicknell in frustration. Avant intervened, and got the situation under control.
"When those situations come up, because I have a relationship with everyone, I talk to everyone constantly — when something goes on in their family I want to see about them – because we have a relationship usually I can go and talk to them, maybe not like the coach can or another player because they haven't established their relationship," said Avant after the game. "It gives me a voice a lot of times that I can go over and they receive it even when they're mad because they know who they are talking to."
"He kind of understands, he's like a big brother, a voice you can listen to," said Jackson.
After the video of Riley Cooper's racial remarks surfaced, Avant played a significant role in helping the team accept Cooper as a teammate again.
"I will say, when I'm around every day, he's not that way. …I still sat next to him today to let him know I'm there for him. If you followed me around with a camera all day, you'd see my flaws too" said Avant.
The impact of a guy like Avant doesn't directly show up in boxscores, and its easy to assume that the team won't miss a beat without him, but losing a high character guy like this is a significant blow to the locker room.
Though his price tag may have been a little high for a fourth receiver, the Eagles had the flexibility to keep him around if they really wanted to. With all that he had done for the organization on the field and in the locker room, I believe Avant had proven he was worth keeping around.