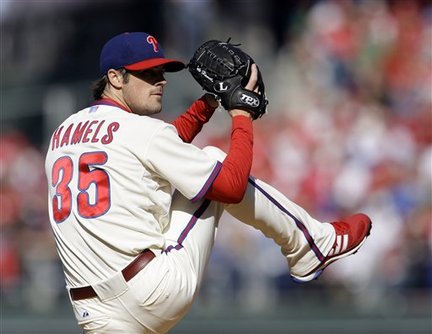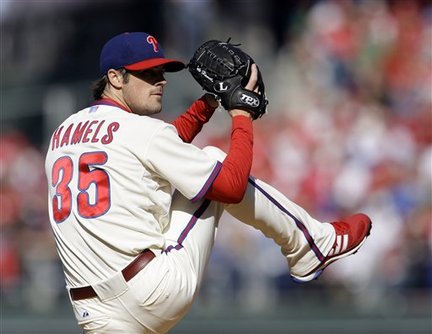 Here we go again.
Several weeks ago, I wrote about how the Phillies were not to be trusted when they attempt to reassure their fanbase about the severity of injuries to their critical players.
On the eve of Spring Training, Ruben Amaro Jr. and team officials revealed that Cole Hamels would not be ready for Opening Day after being diagnosed with biceps tendinitis. Amaro and company told anyone and everyone that would listen that Cole "felt great" and that this was not a long-term concern, and everything would be under control.
And sure enough, like Chase Utley and Roy Halladay before him, the news on Cole has slowly gotten worse.
Hamels struggled to make it through a bullpen session today, and said that his body was telling him to shut things down for awhile. "I felt good when I threw my last bullpen, everything was great," Hamels said. "But later that day and the next day, my arm felt fatigued. After 35 pitches, my body felt like I had thrown 1,000."
Hamels is going to need to be shut down for a little while, and then will have to be reevaluated before he can resume his recovery. He was already expected to miss at least a couple starts in April, and this setback could very well keep him out until May, and that's if everything from here on out goes well.
It doesn't matter what kind of optimistic spin the Phillies try to put on this news. Given their horrible history in accurately diagnosing injuries over the last few years, you can't believe that Hamels is truly ok until he is out there on the mound.