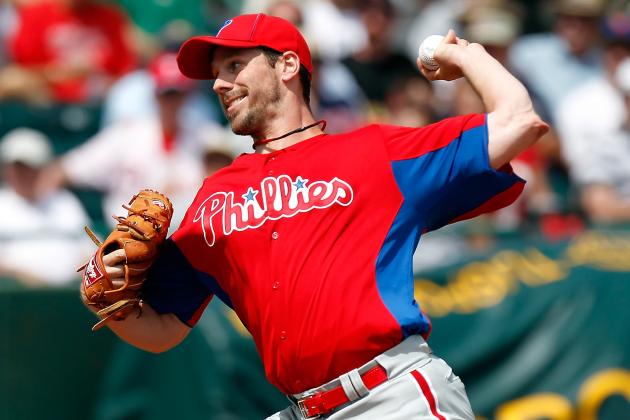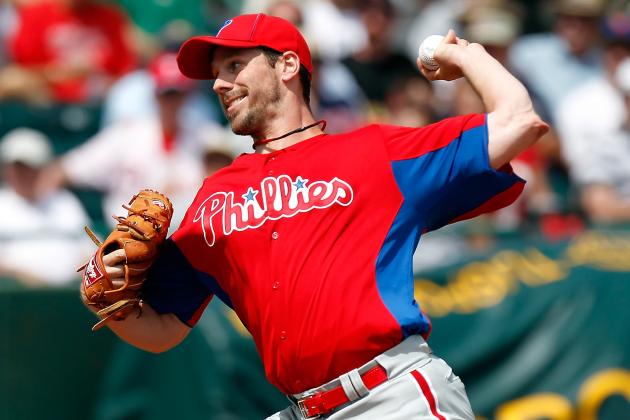 The Philadelphia Phillies lost their Grapefruit League match against the Atlanta Braves on Monday afternoon.
Cliff Lee threw 3.2 innings, allowing two runs on three hits and a walk. Lee also struck out five. 

Josh Hollands pitched 2.1 innings, and gave up a run on three hits and two walks.
Jonathan Papelbon had a rough outing, giving up five runs on four hits and a walk. Remarkably, all five runs were unearned. Maikal Franco committed an error to start the inning, but that was the only defensive mistake behind the closer during the frame. Papelbon allowed three singles, a double, and a walk following Franco's mistake. Bizarre scoring decisions, to say the least.
Justin De Fratus pitched a scoreless ninth inning.
The Phillies were completely inept at the plate. They managed just one run on six hits.
Ben Revere and Jimmy Rollins went a combined 0-6 at the top of the order. Rollins' average has dropped to .133.
Chase Utley went 1-3 with a single.
Ryan Howard went 0-2 with a walk and left three on base.
Marlon Byrd went 1-2 with a double and a walk.
Domonic Brown went 0-3, and is now batting just .091.
Maikal Franco went 1-3 with a single.
Final Thoughts
The Phillies have been held to three runs or less in eight of their 13 games.
They've scored one run or less in five of those feeble efforts.
This is of course a byproduct of nearly every big name in the lineup batting below .200 with miserable power numbers.
Of all the struggling stars, the guy I'm most concerned about is Domonic Brown. His miserable .091 average with no RBI's makes Chase Utley, Jimmy Rollins, and Ryan Howard's wretched .100 averages look tremendous by comparison. Brown isn't just failing at the plate, he's failing with runners on base. Every game, it seems as though Brown is finishing his linescore with two or three runners left on base.
The Phillies parted ways with assistant hitting coach Wally Joyner over the off-season, which could end up hurting Brown's production. Brown credited a lot of his success last year to the work that Joyner had done with him, and you have to wonder how much he's missing Joyner's voice right now.