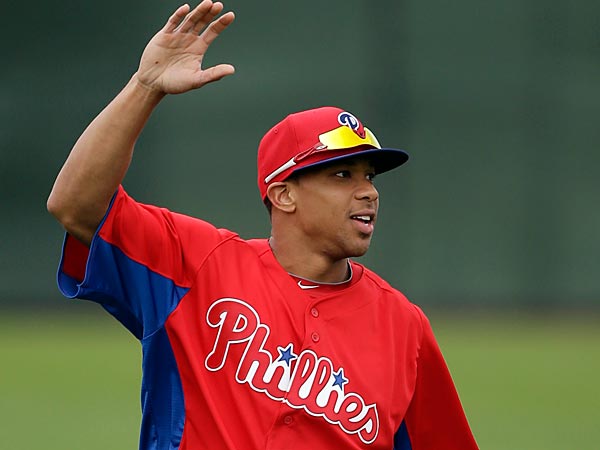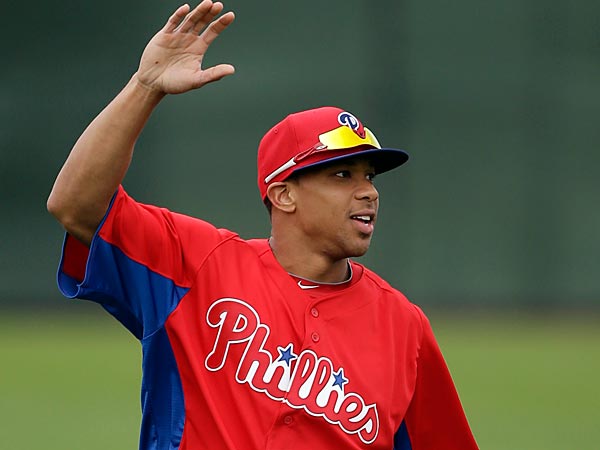 The Philadelphia Phillies won their Grapefruit League match against the Baltimore Orioles on Wednesday afternoon.
A.J. Burnett pitched four innings, allowing three runs on four hits and a walk.
Burnett pitched into the fifth inning, but didn't record an out.
Shawn Camp pitched another scoreless inning. The veteran has yet to allow a run in the preseason.
Philippe Aumont three a scoreless sixth inning.
Kevin Munson tossed a scoreless seventh.
Caesar Jimenez pitched two innings and allowed two runs in the ninth to finish the game.
It was a strong day at the plate for Ben Revere, who went 2-2 with a walk, an RBI, and scored a run. Revere hit his first triple of the spring.
Bobby Abreu had his best game to date, going 2-3 with a walk and a double.
Domonic Brown finally broke out of his dreadful slump a little bit with a bases-loaded triple.
Darin Ruf went 0-4 with a walk, and left six runners on base.
Maikal Franco went 1-4 and drove in a run.
Final Thoughts

We've actually got some positives to talk about!
The game the Phillies got out of Ben Revere today is what they need from him on a regular basis. He's got to be a constant threat to get on base at the top of the order, whether its through singles or drawing walks, he's got to consistently get aboard. The rest of the offense will find it much easier to click if he can give the team good, quality at-bats like he did today.
Bobby Abreu greatly helped his cause for a roster spot today, while Darin Ruf hurt his. Abreu picked up a multi-hit game, doubled, and drew another walk. His patience at the plate is something this roster could use, and the fact that he's a left-handed bat is going to work heavily in his favor. Whether or not he makes the team is going to depend entirely on his ability to show that he can still hit. Before today, he had been struggling to pick up base hits.
The odds are against Darin Ruf making the final roster. He's not good enough defensively that the team will keep him over John Mayberry, and the fact that he has options remaining also hurts. The only way for him to beat out Mayberry or Abreu is for him to tear the cover off of the ball throughout the spring, and his 0-4 performance with six runners left on hurt his cause.