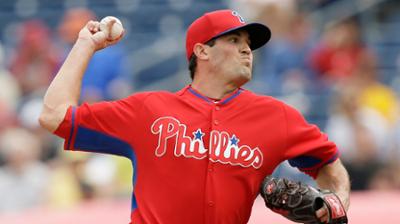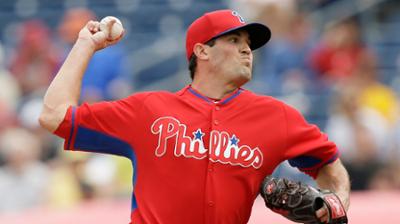 The Philadelphia Phillies lost their Grapefruit League against the Pittsburgh Pirates on Friday afternoon.
Jeff Manship got the start, and allowed two runs on six hits over four innings. Manship gave up a solo homer to Andrew McCutchen in the first, and then an RBI single to Nate Walker in the third.
Justin De Fratus and Jake Diekman each threw a scoreless inning.
B.J. Rosenberg had a terrible outing, allowing four runs on five hits in just 1.1 innings. Rosenberg kept getting tagged for single after single, and even gave up one to former Phillie Michael Martinez.
Jimmy Rollins returned to the lineup, and went 0-4 with a strikeout, leaving three runners on.
Chase Utley went 1-4, driving in two runs.
Carlos Ruiz went 0-4 and left two on.
Ryan Howard went 1-4 with a solo home run, his first of the spring.
Darin Ruf went 2-4 with a double and drove in a run.
Domonic Brown had has third straight productive game, gong 1-2 with two walks.
John Mayberry and Cody Asche each went 1-3 with a walk.
Final Thoughts
The Phillies have been on a bit of a roll offensively, scoring at least five runs in each of their last three games.
Are you encouraged or reserved about the offense's improved play?
We've seen this offense go through dreadful cold spells like the one they've been in through the first week of Spring Training, and we've also seen them go through brief periods of success. Right now you have to hope that the hitters just continue to take small steps in the right direction everyday as the regular season approaches.
Ryan Howard and Chase Utley have three and four-game hitting streaks right now. Neither has had a multi-hit game or hit for much power, but the two have combined for five RBI's over the last couple of days.
After watching the team struggle through some terrible efforts over the first 13 games, we'll take any positives we can get.