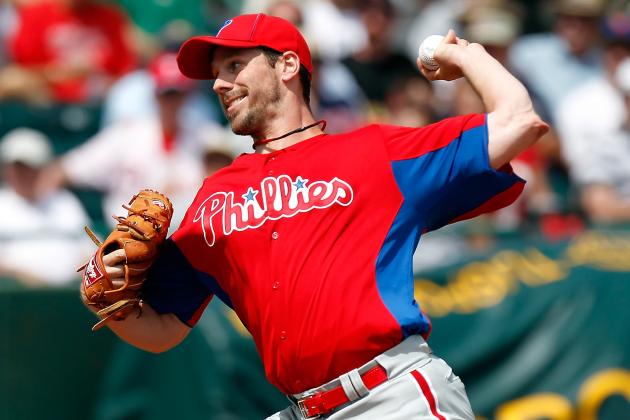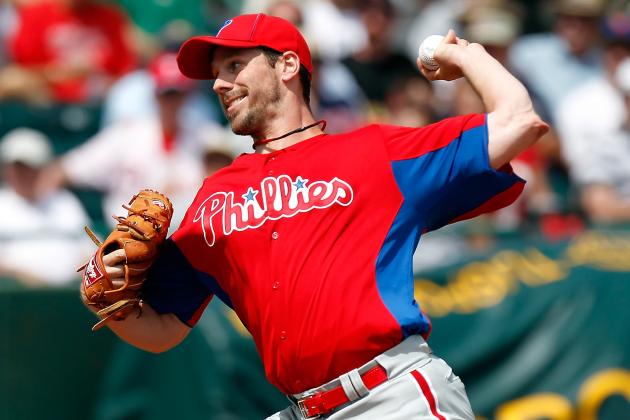 The Philadelphia Phillies won their Grapefruit League match with the Boston Red Sox on Saturday night.
Cliff Lee turned in another great outing on the mound, allowing no runs on three hits over five innings. Lee's ERA is 2.63 for the Spring. 

Philippe Aumont pitched two innings, and allowed a solo home run.
Brad Lincoln had scoreless eighth inning.
Shawn Camp earned the save with a scoreless ninth.
Ben Revere went 2-4 with an RBI and a double.
Jimmy Rollins went 0-3 with a walk and an RBI. He continues to bat out of the two-hole.
Marlon Byrd went 2-4 and drove in two runs. He hit his third double of the spring.
Domonic Brown went 0-3 with three strikeouts.
Darin Ruf went 0-4.
Bobby Abreu went 1-4 with a double.
Final Thoughts
Its going to be interesting to see how the Phillies bullpen shapes up as we get closer to the regular season.
Jonathan Papelbon and Antonio Bastardo are the only guys that I consider a lock to make it at this point.
Jake Diekman, Justin De Fratus, Brad Lincoln, and Shawn Camp seem to have the inside tracks on the remaining positions, with Philippe Aumont on the outside looking in.
Mike Adams will be in the mix as well, when/if he ever gets himself healthy. David Buchanon and Jeff Manship are currently battling for the fifth starter's position, but the team may opt to keep one of them around as a long relief option as well.