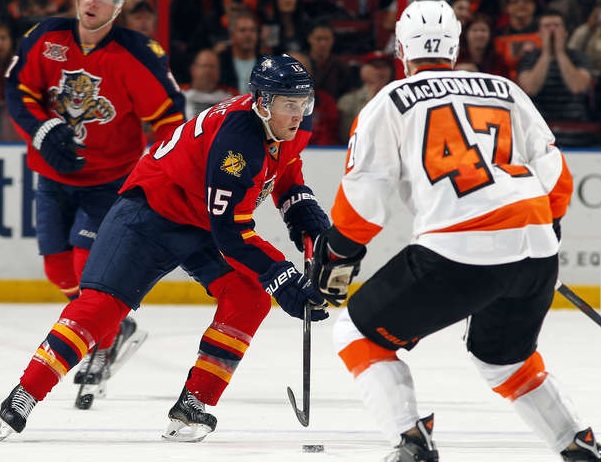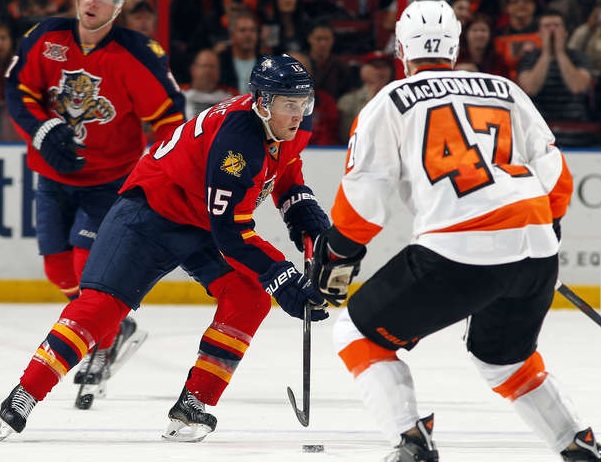 The Philadelphia Flyers announced on Tuesday morning that they have re-signed defenseman Andrew MacDonald to a six year, $30 million extension.
MacDonald, 27, was acquired at the trade deadline from the New York Islanders in exchange for second round and third round NHL Entry Draft picks. His current salary is at $550,000, but was anticipated to see a substantial increase as a highly sought after unrestricted free agent.
One of the biggest concerns with the MacDonald trade was always that his asking price from the Islanders was $5 million per season. He rejected a four year, $16 million offer before they elected to trade him.
MacDonald plays well defensively and has decent mobility with the puck, but as a terrific article from Broad Street Hockey today explains, MacDonald does not play well in the neutral zone. He has a tendency for poor gap control and allows more shots against as a result.
This doesn't make him a bad defenseman, but certainly makes the contract extension questionable. At 27 years old, it's questionable whether these tendencies can be corrected.
The timing also does not make much sense. As with Steve Mason's quick extension in January while in the middle of a slump, the Flyers have not seen how MacDonald performs in the playoffs under head coach Craig Berube. There was no impetus to sign him prematurely, and may even add a distraction to the rest of the blueliners now considering the organization won't be able to keep everyone now.
Reports on the signing also mention that MacDonald did not receive a no-trade- or no-move-clause, meaning that the Flyers will have more flexibility if they do decide to move him at some time in the future.