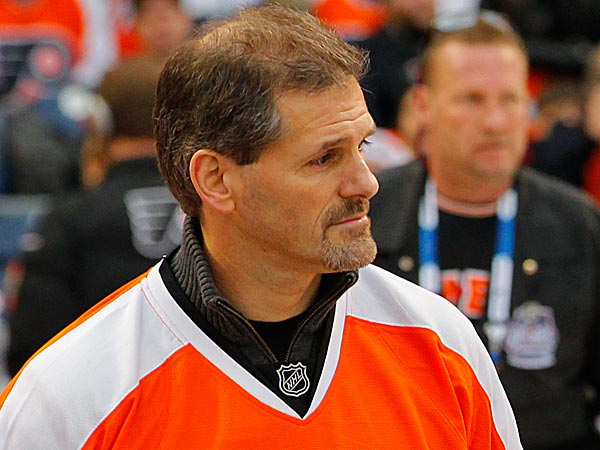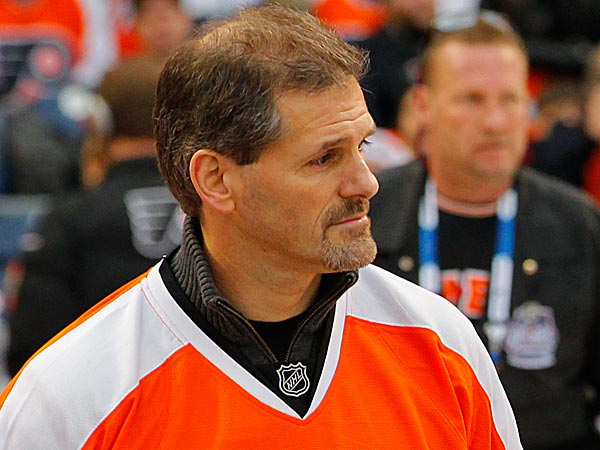 When the Philadelphia media spoke with Philadelphia Flyers owner Ed Snider and general manager Paul Holmgren as part of a series of "exit interviews" last Friday evening following the team's first round dismissal from the 2014 Stanley Cup playoffs, questions were raised with regards to recent rumors that Holmgren would be stepping down before next season.
Reporter: "So you expect Paul to be in his current post when next season begins?"

Ed: "Yeah."
Less than a week later, the organization has promoted Paul Holmgren to Team President and Ron Hextall to General Manager.
In Snider's defense, he also told reporters that he needed to sit down with Holmgren first to determine how exactly any changes to the front office would shake out once they looked again at the whole operation. Holmgren told reporters in today's press conference that he didn't think the exit interviews were the appropriate forum to discuss his future.
Fans clamoring for Holmgren's firing in November will probably take this news with a grain of salt. Although the titles have changed, it's difficult to say how much of the decision-making culture will adjust with the new status quo. Snider and Holmgren conceded that they have full support of Hextall in his decision-making, but the same has been said for Holmgren for years, and no one seems to know where exactly the line is drawn between his decisions and Snider's directions.
The promotion of Hextall to general manager may have been accelerated due to the two open general manager positions in Washington and Vancouver. The organization has stated emphatically in the past that they would not stand in Hextall's way if he was offered a managerial job elsewhere, but the timetable may have been advanced for when they expected he could leave.
For what it's worth, Hextall said all the right things in his introductory press conference. He indicated that he would not look to make short-term moves at the expense of draft picks and young prospects while also noting that "analytics" would be part of the discussion moving forward when it comes to decision-making. With regards to the latter half of that statement, it's anybody's guess what analytical tools he will be using or what conclusions he will be looking for his staff to draw from them.
Recent Stanley Cup winning teams like the Chicago Blackhawks and Los Angeles Kings (Hextall's former employer) are well known to use analytical tools in their decision-making processes. Neither organization will disclose the specifics to avoid giving up any competitive advantage, but it's become apparent that it's valuable enough for the Flyers organization to finally start throwing some attention to that area of study.
The NHL Entry Draft will take place in Philadelphia this year on June 27th and 28th. Hextall will be front and center as the new face for the Flyers. Whether he courses a "new direction" or keeps the ship steady as she goes remains to be seen.