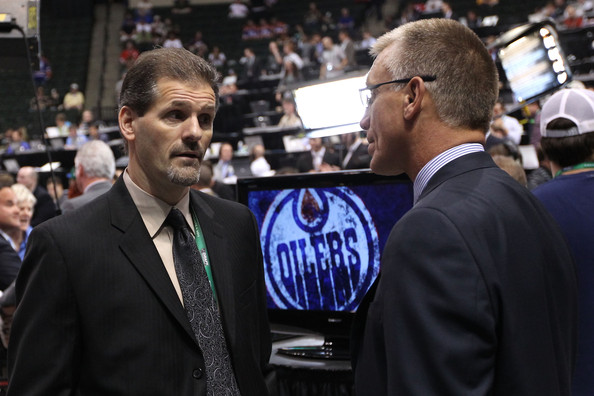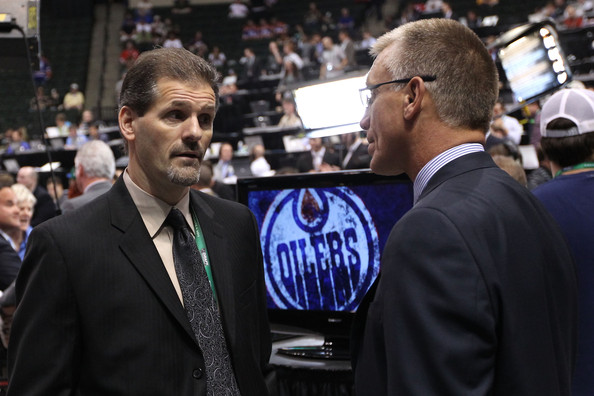 Newly appointed general manager Ron Hextall said all the right things during his introductory press conference a little over a week ago in front of the Philadelphia media.
He had the following to say when asked about his philosophy as opposed to former general manager Paul Holmgren's:
"I don't think there's a whole lot of difference. I think it's funny- I think I've been back eight or nine months, and Homer and I have talked about draft picks, and how we've got to keep our draft picks and draft well. Not only do you have to keep them, you've got to make them count. We've got to continue to try to keep our picks and make good picks.

"They're part of this development. It's kind of new; I think baseball's been doing it for a long time. We're going to strengthen that part of it and hopefully develop a lot of players. It's important in a cap world to develop players from within. I think home-grown players, players who have a tattoo of the Flyers on their shoulder… it's important. So we're going to try to build from within and keep the pieces that we draft, and hopefully develop them into real good players."
The Flyers organization has supported this "draft better and develop better" approach verbally. Owner Ed Snider brought up top defensive prospect Shayne Gostisbehere as a player they are keen on seeing in Philadelphia soon. Holmgren acknowledged that, when watching a Phantoms game this past season, Hextall brought up that the team had just four draft picks (Nick Cousins, Oliver Lauridsen, Derek Mathers and Marcel Noebels) playing for their farm team compared to twelve picks on the other.
Hextall is going to be given a lot of rope in this first season behind the desk to move slowly and allow for the team to rebuild their depth. How quickly before that resolve is tested by upper management's desire to win a Stanley Cup at all costs?
Looking ahead, the 2015 NHL offseason appears to be the first big test for Hextall, all because of four simple words.
Cherry Hill's Bobby Ryan™.
It's an ongoing joke among bloggers that the All-Star right winger is regularly tagged by the mainstream media with the hometown prefix. Ryan's father Robert Stevenson was friends with then general manager Bobby Clarke during Ryan's formative years and the Flyers' organization has maintained interest in his services ever since.
Clarke may be far removed from the manager position, but he's still Senior Vice President. Holmgren has also courted a trade for Ryan numerous times over his tenure, but was unwilling to meet the asking price from the Anaheim Ducks.
Ryan has one year remaining on his current contract before he becomes an unrestricted free agent in the 2015 offseason.
There's just one "problem"- their top two right wingers, Jake Voracek and Wayne Simmonds are locked up to longer, more cap friendly deals.
Holmgren spoke favorably of the two in his exit press conference, when asked about the infamous Mike Richards and Jeff Carter trades:
"Wayne Simmonds continues to improve, Brayden Schenn is an improving and emerging player, and then Jake Voracek, I think, is one of the most exciting players to watch in the league. They're not at their peak yet, so I don't know."
Voracek has steadily improved since taking on Jaromir Jagr's ice time after the 2011-12 season, scoring at a 0.83 point per game pace since the beginning of the 2013 NHL season.
Simmonds has developed into a powerplay specialist, ranking 3rd in the regular season in powerplay goals scored this season. Of his 72 goals scored with the Flyers, 32 have been tallied on the man advantage.
Ryan's no slouch himself, having scored 31 goals or more in five of six 82-game seasons with the Ducks. His numbers trailed off this past season with the Ottawa Senators, but 23 goals is still impressive when you consider he was playing with a sports hernia since November.
In an interview with Sam Carchidi of the Philadelphia Inquirer, Hextall stated, "I'm a patient guy, and I wasn't very patient on the ice. Sometimes you just have to wait for things to come to fruition. On the other hand, there are times you have to look out there for something to make your team better, but I think for the most part I'll be patient in this job."
Will Snider, Clarke and Holmgren allow Hextall to pass on their coveted right winger, or will he be priority number one?
That will truly be Hextall's first test. Not how well he drafts this June, or what modest trades and signings he accomplishes this offseason, but whether or not he will be truly allowed the time and patience to build the team by his direction and not ownership's.