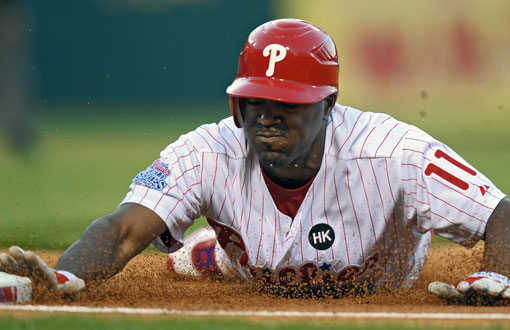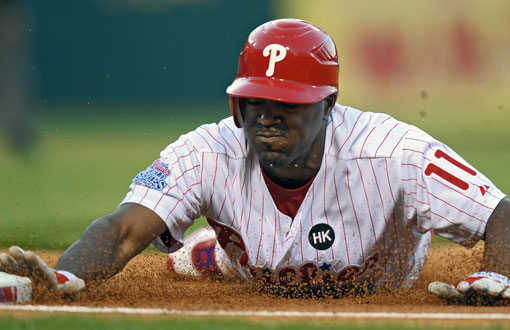 The Philadelphia Phillies lost their match against the Dodgers on Sunday, falling 6-0. Their record drops to 21-26.
A.J. Burnett had another tough outing, allowing six runs through seven innings.
Only four of Burnett's runs were earned, but he still gave up 11 hits and a walk.
Burnett allowed a run in each of the first two innings, and then allowed four more to score in his final two frames of work.
The offense was nowhere to be found for the second time in three games.
This time, it was one of the group's most feeble efforts of the season, as they allowed Josh Beckett to throw a no-hitter.
The lineup managed just three walks, coming from Jimmy Rollins, Chase Utley, and Marlon Byrd.
Ben Revere came plummeting down to Earth after his 4-4 game yesterday, going 0-4 today.
Cesar Hernandez played another game at third, going 0-3. He's batting just .148.
Wil Nieves gave Carlos Ruiz a day off, and went 0-3.
Jeff Manship mopped up with two scoreless innings.
Final Thoughts

Two major concerns from this game.
One is obviously that the shutouts continue to just pile up for this Phillies' offense. Again, its the second no-show in three days, and it was even more embarrassing that this team was just three walks shy of being major league baseball's most recent perfect game.
Just when you think this lineup is showing some signs of life, they collapse and fall back into this feeble mode and get shutout.
The other concern is A.J. Burnett. He's really been struggling the last few weeks, and I've said even back when he was pitching well that I was concerned about the hernia injury eventually catching up to him and taking a toll on his performance. He's given up three runs or more in each of his last five starts, and he's failed to make it through the sixth in two of those outings.