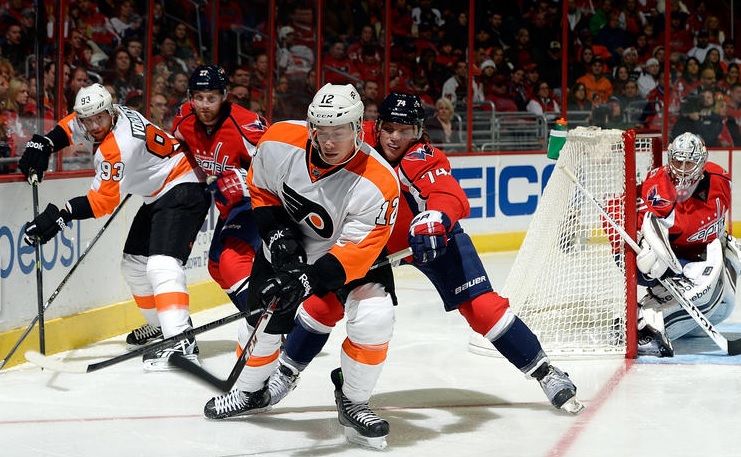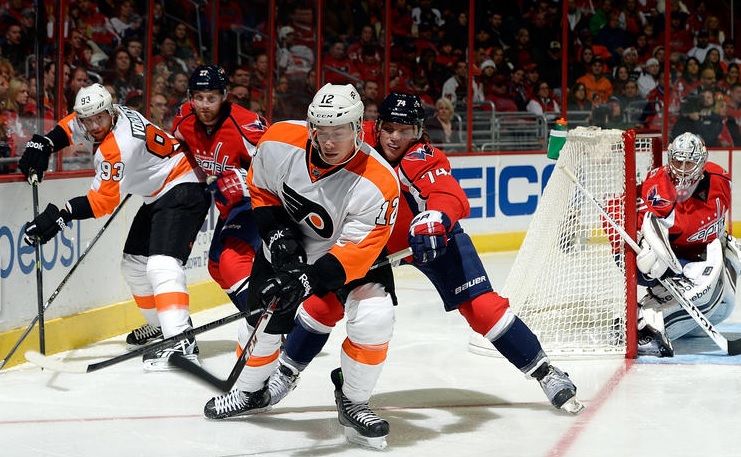 One of the rumors circulating prior to the official promotion of Ron Hextall to Philadelphia Flyers general manager was that Paul Holmgren would be stepping back into the scouting world.
Holmgren had been "hit and miss" when it came to the contracts he drafted during his tenure, but he was generally considered a good (if not "great") evaluator of talent. Among the many undrafted players he signed as general manager are Vezina-winning goaltender Sergei Bobrovsky, defenseman Erik Gustafsson, Jason Akeson, Matt Read, and most recently, Michael Raffl.
Holmgren obviously did not go back to scouting, taking the position of Team President instead. While it is too early to discern what differences in management styles (if any) will emerge over time, one staple of the Holmgren administration is already absent – where are all the undrafted free agents?
Consider the dates of these four aforementioned players and their signings:
Gustafsson- March 31, 2010
Bobrovsky-  May 6, 2010
Akeson- March 2, 2011
Read- March 24, 2011
Raffl- May 31, 2013
There is an increasingly shallow window of time available to sign undrafted players, though Raffl was not signed until the end of May last year.
Any collegiate players would have been signed by now. The Flyers did sign collegiate standout (and 2012 draft pick) Shayne Gostisbehere to an entry level contract following Union College's Frozen Four championship victory in Philadelphia earlier this year, but they have not signed any others from that tournament. Union College defenseman Mathew Bodie signed with the New York Rangers as a free agent.
With regards to overage junior players in the CHL, the Memorial Cup ended on Saturday night with a 6-3 win by the Edmonton Oil Kings over Guelph Storm. There are two undrafted standouts from that tournament that are likely to receive some attention from NHL teams- Latvian left winger Edgars Kulda and defenseman Guillaume Gelinas- but it's unknown whether the Flyers organization has any interest in either.
As Kulda will still be draft eligible in June, it is more likely that a team will take a gamble on him there before signing him to an official contract.
The last arena available for scouting undrafted free agents is Europe. The Flyers have been actively scouting Swedish forward Dennis Rasmussen per Bill Meltzer of HockeyBuzz. Rasmussen, 23, is a 6'-3" two-way center that doubled as a top penalty killer in the Swedish Hockey League. With 16 goals and 40 points in 52 games played this past season for the Vaxjo Hockey Club, Rasmussen appears to be Raffl 2.0.
Rasmussen and his Swedish countrymen finished with a Bronze medal in this year's IIHF World Championships after soundly defeating the Czech Republic 3-0. The tournament's conclusion on Sunday should hasten any news about where Rasmussen ends up, though it seems more than likely he will end up in North America.
The lack of free agent signings isn't necessarily a reflection of different attitudes between Holmgren and Hextall. It is actually my understanding that there were other players the Flyers had targeted this offseason, but those individuals signed with other organizations.
There have not really been that many undrafted free agent signings in general across the league either. Since April 15, when Gostisbehere was signed to an entry level contract, just seven undrafted free agents were signed to entry level contracts per Capgeek.com (there were many more collegiate signings prior to the Frozen Four's conclusion). The Colorado Avalanche, interestingly, were responsible for three of those contracts.
It is just surprising to not see a flurry of activity from the Flyers at this time of the year. The fact that the organization has done a much better job of retaining their original draft picks may also be a factor into their dearth of signings. Perhaps they don't feel as strong a need to unearth hidden talent when they've been able to draft better in the last three seasons.