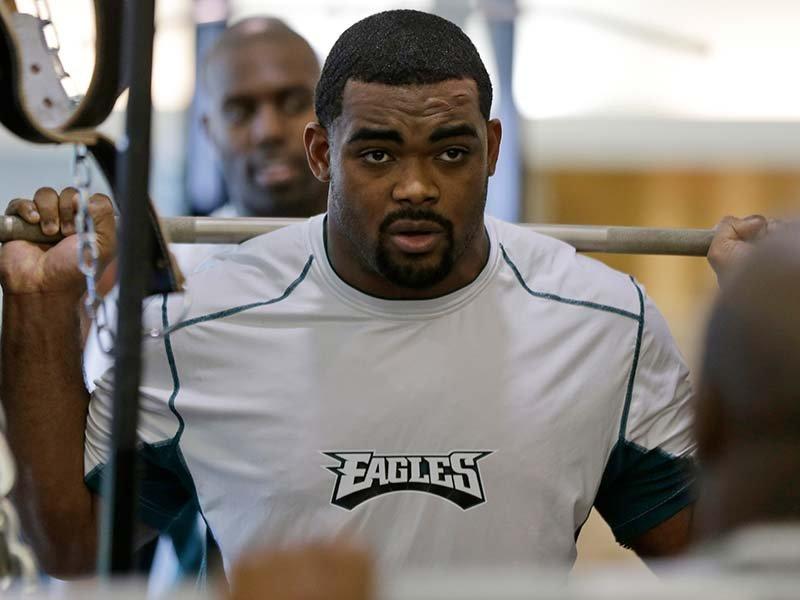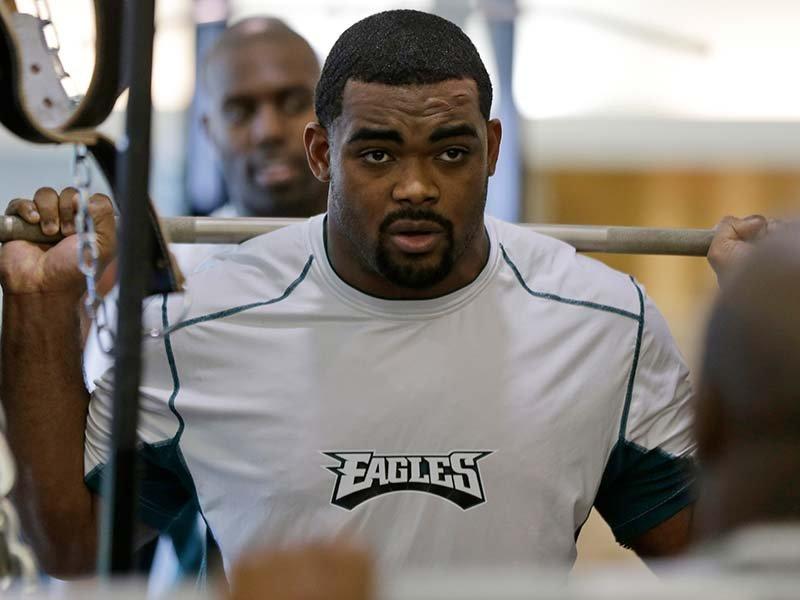 As I looked around the internet this morning, I came across a story from Geoff Mosher on CSNPhilly.com that gave me a pretty good laugh.
The article, titled Brandon Graham: 'Ready to take it to another level' talks about how the former first-round pick is once again ready to go out this year and show the world that he can play in this league.
In the article, Graham explained to Mosher that there were a number of reasons for his lack of success last season, including everything from weight to adjusting to a new position.
"That was my biggest thing, going from defensive end to linebacker you've got to be able to be a certain type of weight," Graham said. "You've got to be able to move in space a little bit. Last year, I was a lot more nervous because I was trying to do a little too much. Now, I'm much more calm and now I know where to be and know where the coaches want me to be. It's just been fun for me, man. Just trying to keep working hard and show them that it's really important for me to be here."
"Last year I was really dealing with weight issues," Graham said. "This year, it hasn't really been a problem. I'm just able to move around a lot better. I know the defense. I know what he (coordinator Billy Davis) is looking for now in practice. I've just been excited the whole year, just trying to show them with a year under my belt I can show you that I can take it to another level."
So, Brandon, you're going to take things to another level this year are you? But if you don't mind me asking, why was Trent Cole able to adjust so admirably to a new position, overcoming weight, playing in space, and every other issue that you claimed to deal with?
But not to worry, because Graham has a chip on his shoulder, and all the negativity is just fuel for his motivational fire. And make no mistake, THIS is the year that he's going to prove us all wrong and show us that he's a player in this league.
That's great to hear, Brandon. But I've heard it all from you before.
A year ago around this time, in a very similar story Graham told Ruben Frank of CSNPhilly that he was "ready to erupt".
"I'm ready to erupt, man," Graham said in May of 2013. "I'm ready to erupt. Start strong and finish strong, and let's go try to do something this year. Because the last couple seasons haven't been good for us. Neither of us. The organization or myself. All I know is you're going to get 100 percent from me, like I say every year, and it's going to show out there this year."
Turns out his 100% wasn't much. Evidently that 100% couldn't keep him from dealing with weight issues, something that he obviously didn't prepare himself for in the off-season before. That same 100% didn't even allow him to push Cole in the least for a starting spot, and barely earned him any defensive snaps.
Every year, its the same story from Graham. He talks a great game about how he's "got a chip on his shoulder", and that he's "ready to erupt", and now he's going to "take it to another level".
Just one empty promise after another from a guy who in all likelihood won't survive the final cut.