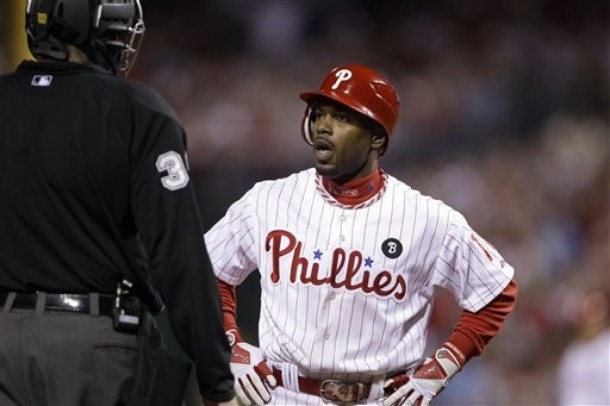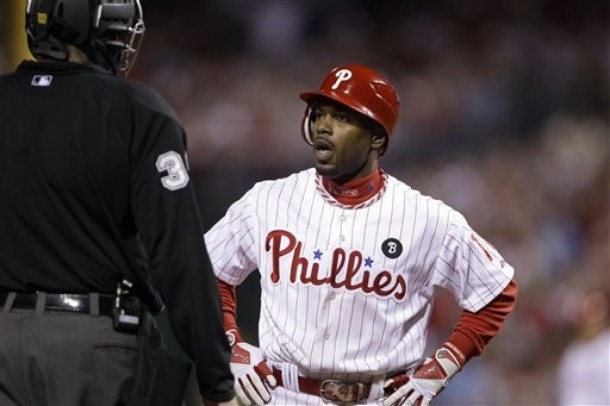 The Philadelphia Phillies lost the first game of their series with the Mets on Thursday night, falling 4-1. Their record drops to 23-28.
David Buchanan made his second start of the season, and pitched another decent game, allowing four runs over 6.2 innings. 

One of Buchanan's runs were unearned, and he allowed seven hits and two walks.
The heart of the order (Jimmy Rollins, Chase Utley, Ryan Howard) combined to go 0-12 with nine strikeouts.
Howard struck out all four times he stepped to the plate.
For Rollins, its the fourth time in the last five games he's gone 0-4. He's just 1-16 since being moved back to the two-hole.
Marlon Byrd drove in the team's only run with a solo shot in the seventh inning.
Domonic Brown turned in another weak game, going 0-3. His average is down to .200.
Carlos Ruiz went 1-3 with a double.
Mario Hollands got the final out of the seventh, and returned to pitch a clean eighth.
Justin De Fratus and Antonio Bastardo combined to pitch a scoreless ninth.
Final Thoughts
Games like this one show why the Phillies are not a viable contender, even in a weak N.L. East.
The New York Mets are another mediocre team, with a 25-28 record. The Phils have a chance to put them in their place and gain some ground in standings against a division foe at home, and they start out the series with another pathetic four-hit, one-run effort that results in yet another loss.