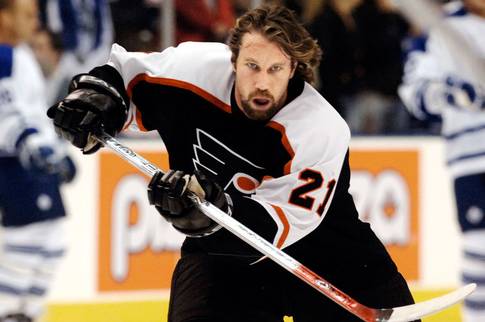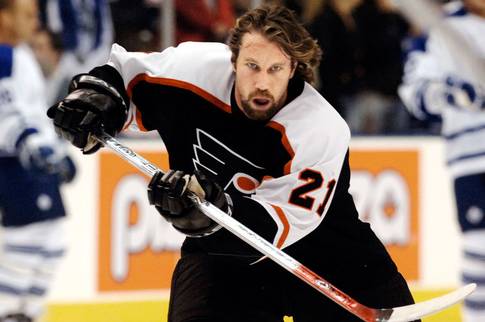 At 3:00 p.m. Monday afternoon, the Hockey Hall of Fame announced the 2014 nominees for the 2014 Hall of Fame Class.
Former Philadelphia Flyer Peter Forsberg will join Rob Blake, Dominik Hasek, Mike Modano, veteran coach Pat Burns and referee Bill McCreary amongst the revered legends of hockey history later this year.
Forsberg was drafted 6th overall by the Flyers in the 1991 NHL Entry Draft, but didn't make it over from Sweden before the Flyers included his rights in a blockbuster trade to the Quebec Nordiques for Eric Lindros nearly a year later.
"Foppa," as he was affectionately called during his career, won two Stanley Cups with the Colorado Avalanche (formerly the Nordiques).
The Flyers didn't re-gain interest in Forbserg until the 2005 NHL Entry Draft.
Per Orange Black and Blue: The Greatest Philadelphia Flyers Stories Never Told by Chuck Gormley, then-general manager Bobby Clarke told Forsberg's agent at the draft that if Forsberg was really interested in testing free agency, the Flyers would be interested in his services (which in and of itself sounds like tampering, but who am I to judge).
When free agency finally opened, the Flyers orchestrated a trade of Jeremy Roenick to the Los Angeles Kings for future considerations in order to open up salary cap space for Forsberg.
Forsberg comprised 1/3 of the "Deuces are Wild" line early on in his Flyers career with Simon Gagne and Mike Knuble. The trio tallied an incredible 62 points in 12 games, before a series of injuries forced the them to separate.
Forsberg would end up playing 100 NHL games for the Flyers before being traded as a rental at the end of the 2006-07 season, scoring 30 goals and 115 points.
Considering how closely their careers interwined, many had wondered if this would be the year that Eric Lindros was finally inducted into the Hockey Hall of Fame as well. Clarke himself is now a member of the nominating committee, and while he and "Big E" didn't see eye-to-eye for much of their tenure together in Philadelphia, the tension between the two appears to have alleviated over time. Regardless of Clarke's personal feelings towards #88, he knows what kind of player Lindros was on the ice during the high points of his career.
Considering the fact that two long-passed-over individuals- Fred Shero and Pat Burns- have finally earned their due in the past two years, it seems that the nomination committee is finally rectifying oversights from the past.
Perhaps Lindros will join their ranks next year.