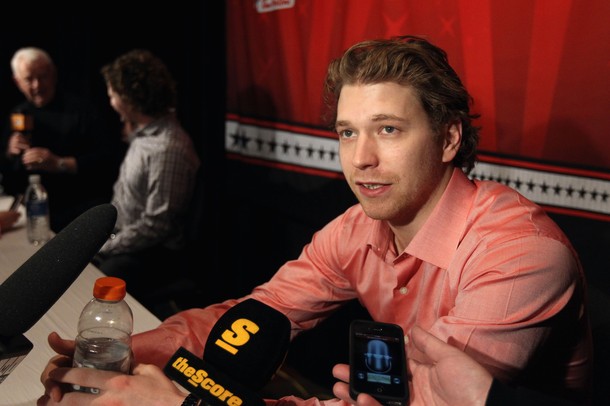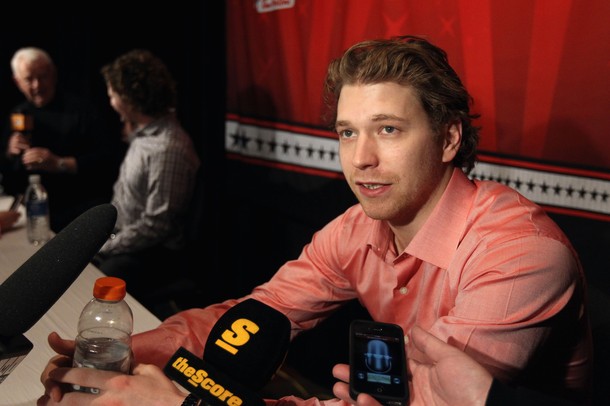 "We are aware of reports surrounding Claude Giroux. Until we have more information, we will withhold making any further comment."
That was all Philadelphia Flyers general manager Ron Hextall had to say this morning when reports surfaced from Bruce Garrioch of the Ottawa Sun that Philadelphia Flyers captain and Hearst (a suburb of Ottawa) native Claude Giroux was arrested last night for "repeatedly grabbing the buttocks of a male police officer."
Giroux had apparently been drinking at the Great Canadian Cabin before the incident occurred and spent the night in the drunk tank. July 1st is essentially Independence Day for Canadians, so it comes as no surprise that Giroux, 26, would be celebrating.
Without knowing the full details, one can't help but wonder if Sean Gentile of The Sporting News had the most likely take of what happened- "I keep imagining the cop saying, 'Claude, I swear to God, if you do that again, I am going to arrest you,' and then Giroux going back in."
There were no charges for the incident, so there don't appear to be any tangible repercussions for his actions.
Unfortunately, this is Philadelphia, and the mainstream media now has all the fodder it needs to question his leadership, captaincy, focus, yadda yadda yadda.
Whether it was the Old City crew of Mike Richards, Jeff Carter, Scottie Upshall and Joffrey Lupul or the "Dry Island" debacle, there hasn't been much room for multi-millionaires in their mid-twenties to imbibe in alcohol under their vigilant scribing.
CSNPhilly is reporting that the Flyers organization is particularly embarassed and that Giroux is going to be put on notice by the NHL that, as a face of the franchise, he can't indulge in behavior anymore that results in these kinds of shenanigans.
As long as he doesn't need wrist surgery weeks before the start of the season, I imagine most fans couldn't care less.