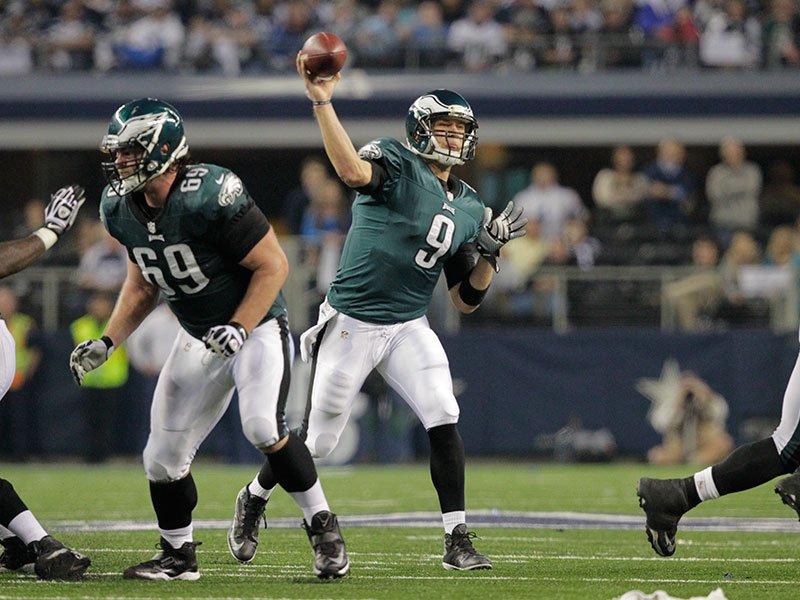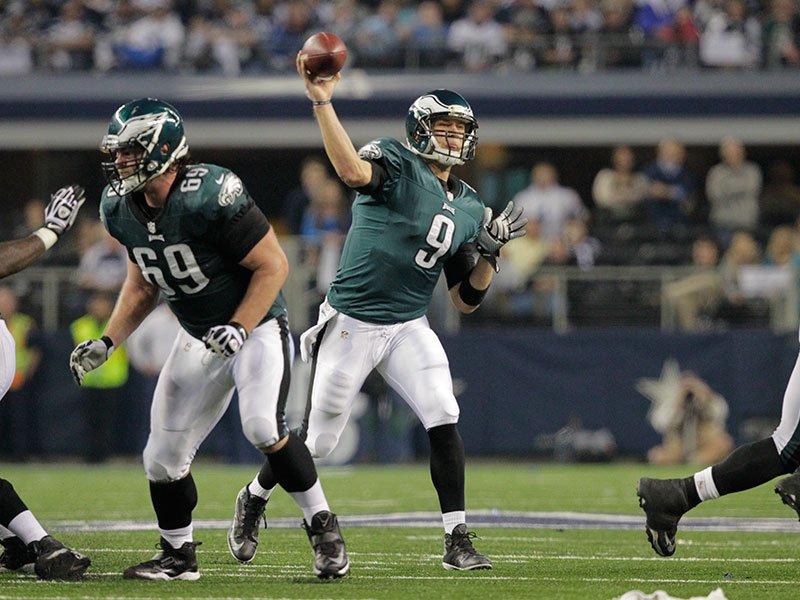 "Fact," having an elite quarterback in fantasy football can win your league. "Fact," the depth at quarterback is deeper than any other season. If both of these statistics hold truth, exactly when do you select your fantasy football quarterback?
Whether you play in a ten, twelve or even fourteen team league, you have the ability to stock up on positional players and be the last owner to draft a quarterback this season.
Should a quarterback be selected in the first round? Yes, there are three quarterbacks that produce at a level that warrants first round grades. When you have quarterbacks that will account for a minimum of 40 total touchdowns, it allows for greater flexibility with the rest of your draft.
With 40 touchdowns in the books, your selections of players who rack up high yardage totals, but may only find the end-zone 6-8 times become viable options throughout the draft.
If you end up taking one for the top level quarterbacks, pair them up with another positional teammate.
If you have a chance to pair up Brees and Graham, Manning and Demaryius Thomas, Rodgers and Nelson/Cobb, you are on the right track to a successful season. Even starting Colston as your WR #3, or rookie Cooks in a PPR format, sleeper Emmanuel Sanders as WR #3 (Welker too much of an injury risk), having the potential for "50" touchdowns between two players is a huge advantage going into your weekly matchup.
Exactly who is #4 this season? I would give Stafford and Luck those ratings. They both have the offensive philosophies and receiving targets. If they lock in the 4 &5 positions (The health and lack of passing targets for Newton removes his top 5 yearly finish for 2014), where does Nick Foles fall into the mix?
After the top five, my rankings take everything into consideration; from changes in coach or offensive philosophy, roster additions/subtractions, strength of schedule and with my own projections of what I expect from the player with their age/experience, etc.
(6-10)- I'm high on RG III this year, I was last season, but I foolishly ignored how long it really takes to fully rehab an injury like the one he sustained. His ability to run the football, a new coach who will better utilize his talents, the addition of Desean and year two for Jordan Reed has me liking the potential for a top 5 finish at the QB position.
Nick Foles; I like a lot of things about him. With that being said, I have to look at the fantasy potential and remove my Eagles loyalty. The Eagles are a run first team, and although I believe in Chip and the offensive philosophy, I worry about Maclin staying healthy all season and I'm realistic on the max potential of rookie receivers. I love the upside of Ertz and could see Sproles being a factor in the redzone, but I expect McCoy to rack up 14+ rushing touchdowns, and the team as a whole to approach the 20 mark.
Tom Brady can still get it done, but the health of his receiving targets is a concern of mine. Matt Ryan has Julio and White, but without a trustworthy tight-end and reliable running back, he could be a bit up and down when facing teams with top ten defensive backfields.
Kapernick has the best receiving core to date, and he is always a threat to run. Will he show growth in being a consistent thrower? Tough division with a run dominant offensive system, but Kapernick has a lot of talent, and will have a very good 2014 season.
Quarterback Rankings
1. Drew Brees
2. Peyton Manning
3. Aaron Rodgers
4. Mathew Stafford
5. Andrew Luck
6. Robert Griffin III
7. Nick Foles
8. Tom Brady
9. Matt Ryan
10. Colin Kaepernick
11. Cam Newton
12. Phillip Rivers
13. Tony Romo
14. Russell Wilson
15. Andy Dalton
16. Ben Roethlisberger
17. Jay Cutler
18. Joe Flacco
19. Carson Palmer
20. Josh McCown
21. Eli Manning
22. Ryan Tannehill
23. Alex Smith
24. Sam Bradford
25-32
Are you really going to insert a Teddy Bridgewater, Geno Smith or Johnny Manziel into your starting line-
up for more than a possible bye week substitution? If you are truly relying on any quarterback from the Bills, Raiders, Jets, Vikings, Browns, Texans, Titans, or the Jaguars to be a weekly option, your season is going to be a long and disappointing one.