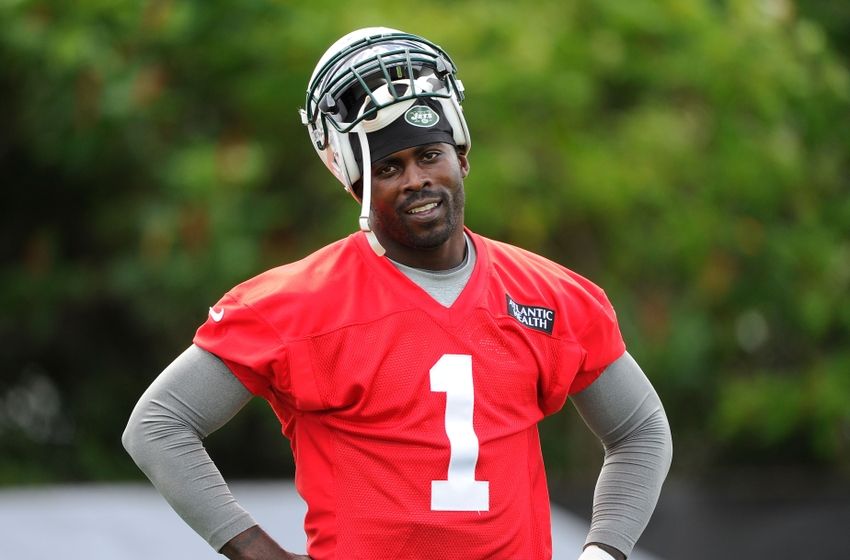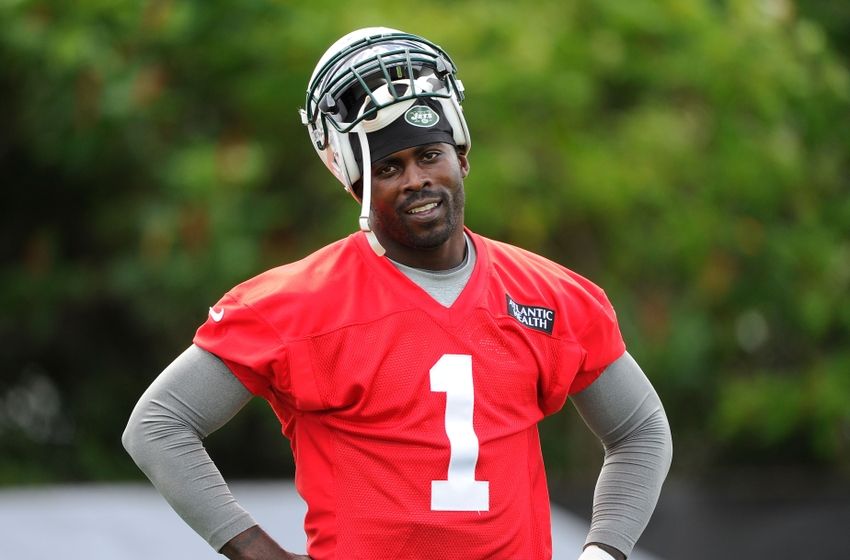 Miami Dolphins
Ryan Tannehill quietly had a solid sophomore season, throwing for just under 4,000 yards and 24 touchdowns. The year, Tannehill has got to cut down on his turnovers. He threw 17 last year, and if he could cut that total down to 10-12, it could be the difference in a victory or two.
Miami made it a priority to upgrade his supporting cast. They signed top free-agent offensive lineman Brandon Albert and Shelley Smith,  and drafted Ja'Wuan James and Billy Turner in the first three rounds of the draft to improve the offensive line. Center Mike Pouncey is the only returning starter from a year ago.
Curiously, the team also went out and spent big money on Knowshon Moreno to add to their backfield. Moreno had a surprisingly effective season for the Broncos, but his success was largely a product of defenses fearing how to account for Denver's historic passing attack of a year ago. To make matters worse, Moreno is also battling a knee injury that could cause him to miss the start of the regular season.
Possibly the best thing that the Dolphins did for their offense was the hiring of former Eagles' quarterbacks coach Bill Lazor to be their offensive coordinator. Lazor helped Chip Kelly establish an extremely effective offense for the Eagles, and could help bring out the best in the offensive pieces that the Dolphins have to work with.
Miami's defense is going to lean heavily on their pass rush to be their strength and cover up for their other weaknesses. Cameron Wake and Olivier Vernon are both guys who should finish with over 10 sacks, and if last year's top draft pick Dion Jordan can give them an extra boost, that rush could really be dynamic.
The Dolphins are getting better in some areas, but still not good enough to emerge as a playoff team in the AFC. Schematically, the offense should improve under Bill Lazor's guidance. The key once again is going to be Tannehill's development. Getting him comfortable behind the new offensive line and getting him to cut down on his turnovers will be a successful year for Miami.
Projected Finish: 6-10, 4th place
New York Jets
Rex Ryan has been on the hot seat for three years. The Jets can't seem to get themselves out of the 7-9/8-8 level, and have remained stuck in mediocrity for some time now.
Ryan has also seemed to have a certain fascination for quarterback controversies. A couple of years ago, he brought in Tim Tebow to compete with Mark Sanchez. Last year, he drafted Geno Smith, who took the job from Sanchez. This year, he's brought in another veteran to compete with Smith.
This year's circus event for the Jets is none other than the Michael Vick-experience, which has come to town to do battle with second-year man Geno Smith for the starting quarterback job.
Geno Smith has been placed into a no-win situation by his team. Smith struggled heavily in his rookie year, and its going to be harder for him to develop with Vick on the team. The former second-round pick is going to be constantly looking over his shoulder at the established veteran, and there's going to be tremendous pressure on him. New York is one of the most difficult sports cities to play in front of, and at the first sign of trouble Smith
The best thing that the Jets could do for Smith would be to stop the charade of a quarterback-controversy, and name Vick the starter. Vick is inevitably going to the be the New York starter at some point this year. Ryan knows the pressure is on for him to get back to the playoffs, and he knows that his chances to make it there are much better with Vick than Smith. So why delay what everyone knows will be coming at one point or another? Let Smith sit and develop on the sidelines for a year, and revisit him as the full-time starter in 2015.
Smith is a guy whose mental toughness has already been a concern, and putting him through a situation that is impossible for  to succeed in could potentially do significant damage to the guy's long-term potential. So why roll him out there just so he can struggle and lose his job? If you take the spotlight off of Smith now, he can focus on working with the coaches and developing at a comfortable pace rather than pressing and trying to do too much just to hold off Vick.
The Jets did go out and make some significant upgrades to their skill positions, signing former Titans running back Chris Johnson and former Denver receiver Eric Decker.
New York should provide Johnson with a much more stable offensive line than he's had in recent years with the Titans, and there's hope that the veteran could have some resurgence with the Jets. Remember, Ryan did have some success squeezing a couple of solid seasons out of LaDanian Tomlinson after the Chargers thought he was cooked, so the team may find similar success with Johnson.
Decker flourished in the last two years playing alongside Peyton Manning, but has never been asked to be a number-one receiver before. Without Demaryious Thomas, Wes Welker, and Julius Thomas to attract attention around him, I doubt that Decker will be nearly as effective he had been for Denver.
Rex Ryan's biggest strength has been his defense, and his units have always been solid since he took over the Jets.
This year, the Jets added top safety prospect Calvin Pryor in the first-round to sure up their secondary, and will also look to the continued development of Quinton Coples, Muhammed Wilkerson, Dee Millner, and Sheldon Richardson to improve their unit.
That's a lot of young talent with promising upside that could help the defense get even better than they were last year.
However, the Jets have a pretty brutal schedule to start the season, with matches against the Packers, Bears, Lions, Chargers, Broncos, and Patriots in Weeks 2-7. With Miami and Buffalo continuing to make strides of their own, I think its going to pretty difficult for the Jets to even reach the .500 mark this year.
Projected Finish: 7-9, 3rd place
Buffalo Bills
Quietly, the Buffalo Bills have assembled a good amount of talent to work with.
Building around E.J. Manuel, they went out and drafted Sammy Watkins, giving the Bills a potential star receiver to work with. Add in Bryce Brown to the mix at running back with Fred Jackson and C.J. Spiller, and you've got a very promising backfield.
Now Manuel must prove that he can stay healthy. He missed six games last season with a knee injury, causing some concerns about his durability. Now that he's got much more talent around him, and a year of experience under his belt, he should be better in his second season.
Defensively, they're going to have overcome the loss of playmaking safety Jairus Byrd, but they did sign a trio of solid veterans that should help improve the unit. Corey Graham comes over from Baltimore to sure up the secondary, and Keith Rivers and Brandon Spikes should represent upgrades at the linebacker position.
The Bills are one of the young teams in this league that I'm very excited about. I think Doug Marrone is doing a nice job there, and once this young talent starts to jell, look out.
This is one of the teams that I look at as a potential surprise team.
Projected Finish: 8-8, 2nd place
New England Patriots
You have to give Tom Brady and the Patriots a ton of credit.
Before the 2013 season began, they lost a lot of talent. Wes Welker had an ugly divorce with the front office, and signed with Denver. Danny Woodhead signed with San Diego. Aaron Hernandez was seized by the authorities. To make matters worse, the big free-agent talent that Patriots brought in to offset those losses (Danny Amendola, Adrian Wilson) didn't pan out. Rob Gronkowski and Shane Vereen also missed significant chunks of time due to injury.
However, the Patriots were still able to finish with a 12-4 record, and earned the second seed in the AFC. It just speaks to how well this organization is run, and how much of an impact a Hall-Of-Fame coach and quarterback can have.
Tom Brady had a "down" year, but still managed to throw over 4,300 yards and 25 touchdowns. He's now 36 years old and beginning to decline a bit physically, but he remains one of the league's most feared quarterbacks.
If Brady's top weapons, the Gronkowski's and Amendola's, can stay healthy, his numbers should improve significantly. Younger receivers Julian Edelman and Aaron Dobson should also improve with a year of experience under their belts. Brady is very good at making due with what's placed around him, he's a quarterback that makes the guys around him better, so even if the injury bug comes back to bite Gronkowski and Amendola again, you can still expect the Patriots to be a dangerous offensive team.
The other three teams in the division are not as weak as they've been in previous years, but none of them are ready to challenge New England's supremacy. As long as Tom Brady is healthy and in the lineup, the Patriots should continue to control this division and be a force to be reckoned with in the AFC.
Projected Finish: 11-5, 1st place