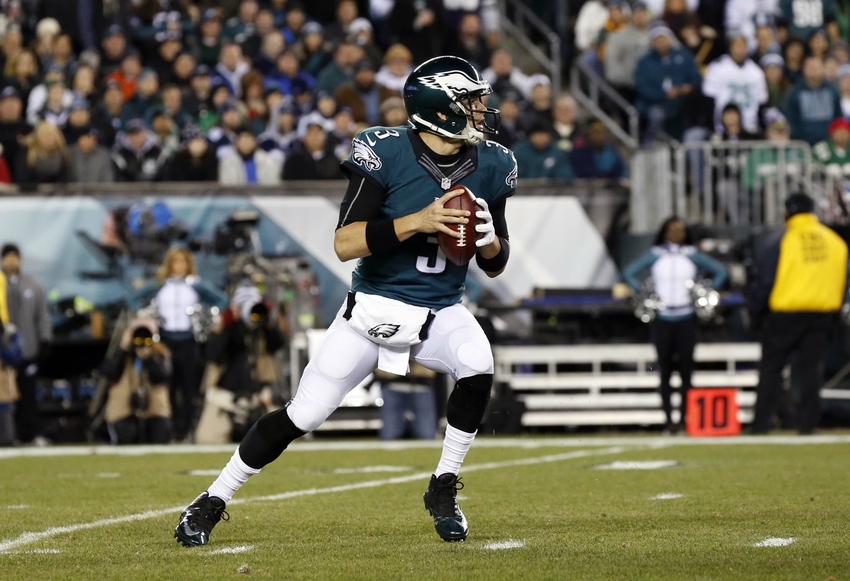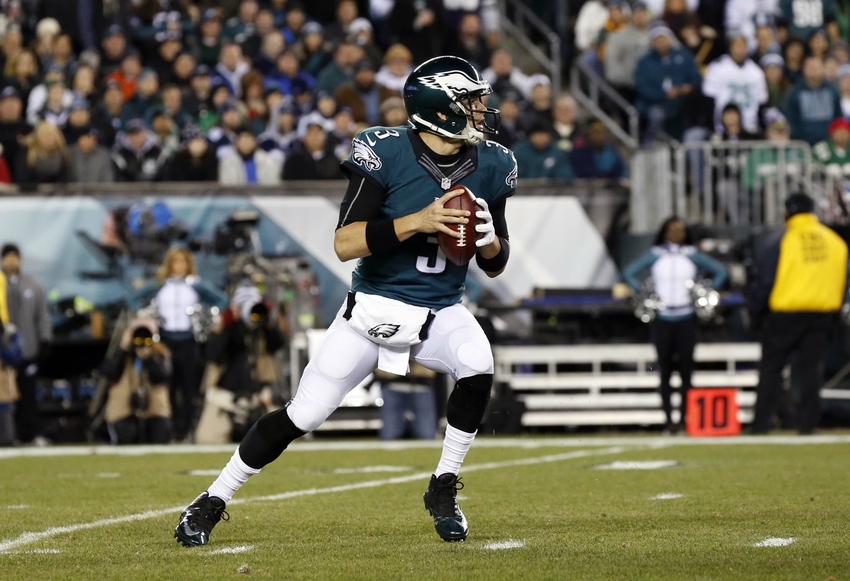 Eagles head coach Chip Kelly just let us know that he won't be making a change at the quarterback position because Nick Foles hasn't been cleared by the doctors.  The former Oregon head coach said Mark Sanchez has played well enough for them to win the last two games, so he'll be the starter against the Redskins.
Foles had an examination today of his collarbone and he hasn't been cleared for football contact.  Chip intimated that Foles will be able to start working out and possibly throwing the football, but he hasn't been cleared to play.
Kelly defended Sanchez and the strength of his throwing arm.  He says defenses are playing a lot deeper this year than they were doing last year.  He said the speed and play of wide receiver Jeremy Maclin has forced safeties to backup.
As for the defensive side of the ball, head coach said they doubled Cowboys wide receiver Dez Bryant early in the game, but tight end Jason Witten hurt them with some catches on third down.  So they doubled up on Witten, and Bryant torched them for three touchdowns.
I would much rather have Witten working inside in one on one situations than singling up Bryant and having him work outside against Bradley Fletcher and Cary Williams.